Please - RJ or Robert - not Bob.
Thank You.
 
KC4LRR and KC4LRR/QRP
Please log me as KC4LRR/QRP in LOTW if we work /QRP or BITX.


~ R E T I R E D ~
and Loving it !!
2 years now...
A Great wife and loving family, a good dog,
a nice truck, fun friends, radios, wire and no HOA !!
and a bunch of great radio friends...




Got DXCC 13-Dec-2016
Thank You - for the QSLs via LOTW !!
working on DXCC RTTY now...

QSL Direct or Bureau or LOTW

Flying Pig QRP #3445
SKCC #15307
100WattsID #2382



Be Nice !

and remember
"You're the only one that you are screwing
when you put down what you don't understand."
                                                                                     ~ Kris Kristofferson

I got my Novice license in July 1989.
Upgraded to Technician in 1990 and General in 1991.
I got my Rooster Tattoo 9-Oct-2016 at
Sheri's Texas Tattoo in Sweetwater, Texas 325.236.6234
Call Sheri and Hunter if you want some ink.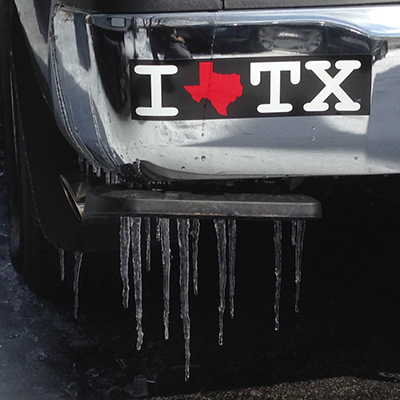 I check into the Daytime Texas Traffic Net regularly.
For more info visit their website http://dttn.us


Shack Dog "Jake"
at Daingerfield State Park Texas.
A rescue from Snooty Giggles in Franklin, TN.




Shack Cat "Fancy"
A rescue from Metro Animal Care and Control in Nashville.



www.youtube.com/watch?v=EkZpC6BCwuU 
My cat Scooter playing with a Ten-Tec Omni 6+
Scooter became a Silent Key 16-Feb-2017 



****************************************************

I enjoy SSB and RTTY on the HF Bands.
Also playing with other digital modes (Oliva, Contestia and PSK31) some.
Enjoy doing portable ops and chasing SOTA.
On D-Star some...

I miss programming some but don't want to go back to work.
So,  I bought an Arduino kit.  Having fun with it when I find the time...

Working on getting my CW speed back up where it used to be.
I have always been a Straight Key operator.
Sending QLF with a Single Lever and Iambic some...

Active in the local Williamson County ARES (WCARES) group.
Doing more with the group now that I have retired.

Check WCARES out at http://wcares.org

I have Anderson Powerpole® connectors and zip wire.
I also keep other parts like crimp on coax connectors and RF adapters.
 
****************************************************
The main HF rig in my shack is an Icom IC-7600.


...now paired with an Elecraft KPA500 and KAT500
and a Heil GM-5 with shockmount
and an Autek WM-1 Computing Meter.
Kenwood V71 for VHF/UHF.
Uniden/Bearcat scanner.

I also have a Ten-Tec Eagle...

****************************************************
HF antennas:
 Cushcraft R5 Vertical on 10, 12, 15, 17 and 20 meters.
Homebrew Wires for 17, 40 and 80 meters.
Alpha Multiband for mobile / portable / NVIS / 6-160m eComm.
Various other wires in the air.

VHF/UHF antennas:
PAR Electronics OA-50 for 6 meters.
Diamond X-50A for 2m/70cm.
MFJ Discone for the Uniden Scanner. 

Portable antennas:
EARCHI.org Endfed HF wire.
LNR Precision Trail Friendly 10/20/40 (+17m wire) for QRP portable.
Rotatable 17m HAM Stick dipole.
Alex Loop for QRP portable.
Alpha Multiband and HAM Sticks.
Elk 2M/440L5 Log Periodic.

I like messing around with wire antennas.
Working on a new dipole for portable ops.
BITX
****************************************************
The new uBITX 10w 3-30MHz transceiver ordered !
****************************************************

BITX40
The BitX40 has arrived.


more on this as the build begins...

I built my BITX using stuff in my shack and garage.
I mounted it all in a MFJ power supply box.
My microphone is mounted in a rescue inhaler shell.
The microphone cable was left over from wiring up a CW key.
The microphone PTT switch was left over fron another project.
The potentiometers are mounted to a Lowe's paint stir stick.
I stuck them to the box with double-sided tape.
Removed an old mobile speaker from its case.
The tuning knob is a lid from a Rx bottle.
The On/Off/Volume knob is a wire nut.
Found a 4pin mic cable end in a box of parts.
I spent $3 on the 4pin chassis mount.
KI4PSR gave me the 10 turn 10K tuning potentiometer and Raduino heat sink.




IT'S ALIVE ! ! !



The latest Arduino®/Raduino update added CW mode, Dual VFOs,
USB for digital modes, CW Spot/Fine Tuning and other goodies.
Fine Tune switch and a CW key jack have been added.
I may add the RF Gain circuit later...

Many Thanks to KI4PSR for all the parts, Arduino®/Raduino updates,
3D printed parts, guidance and inspiration on this project.

We (BUGS) are having a blast with the BitX.
BUGS is BitX Users Group & Society

BITX Net on 7.277.00 MHz Sundays at 1900 Local time.
I got 1 DX contact (VE3THR) and 3 USA contacts on 6-AUG-2017.
The first time the radio was on the air running ~5watts to my dipole.
I heard others but the lightning crashes were wiping them out.

****************************************************
Robert RJ Jansen
KC4LRR
~Out-Rider~
http://kc4lrr.com
http://outriderphoto.com