Please - RJ or Robert - not Bob.
Thank You.

Solar Eclipse 2017





KC4LRR and KC4LRR/QRP
Please log me as KC4LRR/QRP in LOTW if you work me while I am /QRP.


~ R E T I R E D ~
Last day of work was 12/31/2015.



Got DXCC 13-Dec-2016
Thank You - for the QSLs via LOTW !!
working on DXCC RTTY now...

QSL Direct or Bureau or LOTW

Flying Pig QRP #3445
SKCC #15307
100WattsID #2382



Be Nice !!!

I got my Novice license in July 1989.
Upgraded to Technician in 1990 and General in 1991.
I got my Rooster Tattoo 9-Oct-2016 at
Sheri's Texas Tattoo in Sweetwater, Texas 325.236.6234
Call Sheri and Hunter if you want some ink.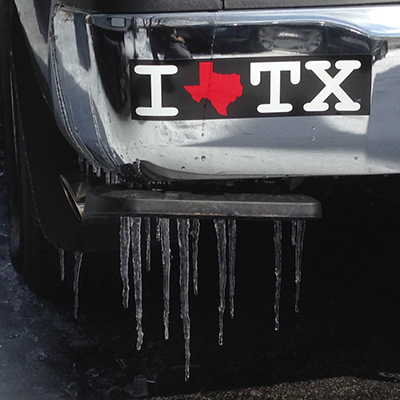 Shack Dog "Jake"



Shack Cat "Fancy"



www.youtube.com/watch?v=EkZpC6BCwuU 
My cat Scooter playing with a Ten-Tec Omni 6+
Scooter became a Silent Key 16-Feb-2017 



I enjoy SSB and RTTY on the HF Bands.
Also playing with other digital modes (Oliva and PSK31) some.
Enjoy doing portable ops and chasing SOTA...

Working on getting my CW speed back up where it used to be.
I have always been a Straight Key operator.
Sending QLF with a Single Lever and Iambic some...

Active in the local Williamson County ARES (WCARES) group.
Doing more with the group now that I have retired.

Check WCARES out at http://wcares.org

I have Anderson Powerpole® connectors and zip wire.
I also keep other parts like crimp on coax connectors and RF adapters.
 
****************************************************
BitX

The BitX40 has arrived.


more on this as the build begins...

I built my BITX using stuff in my shack and garage.
I mounted it all in a MFJ power supply box.
My microphone is mounted in a rescue inhaler shell.
The microphone cable was left over from wiring up a CW key.
The microphone PTT switch was left over fron another project.
The potentiometers are mounted to a Lowe's paint stir stick.
I stuck them to the box with double-sided tape.
Removed an old mobile speaker from its case.
The tuning knob is a lid from a Rx bottle.
The On/Off/Volume knob is a wire nut.
Found a 4pin mic cable end in a box of parts.
I spent $3 on the 4pin chassis mount.
KI4PSR gave me the 10 turn 10K tuning potentiometer and Raduino heat sink.




IT'S ALIVE ! ! !



The latest Arduino®/Raduino update added CW mode, Dual VFOs,
USB for digital modes, CW Spot/Fine Tuning and other goodies.
Fine Tune switch and a CW key jack have been added.
I may add the RF Gain circuit later...

Many Thanks to KI4PSR for all the parts, Arduino®/Raduino updates,
3D printed parts, guidance and inspiration on this project.

We (BUGS) are having a blast with the BitX.
BUGS is BitX Users Group & Society

BITX Net on 7.277.00 MHz Sundays at 1900 Local time.
 
I got 1 DX contact (VE3THR) and 3 USA contacts on 6-AUG-2017.
The first time the radio was on the air running ~5watts to my dipole.
I heard others but the lightning crashes were wiping them out.

****************************************************

HF antennas:
 Cushcraft R5 Vertical on 10, 12, 15, 17 and 20 meters.
Homebrew Wires for 17, 40 and 80 meters.
Alpha Multiband for mobile / portable / NVIS / 6-160m eComm.
Various other wires in the air.

VHF/UHF antennas:
PAR Electronics OA-50 for 6 meters.
Diamond X-50A for 2m/70cm.
MFJ Discone for the RTL-SDR / SDRSharp receiver. 

Portable antennas:
EARCHI.org Endfed HF wire.
LNR Precision Trail Friendly 10/20/40 (+17m wire) for QRP portable.
Rotatable 17m HAM Stick dipole.
Alex Loop for QRP portable.
Alpha Multiband and HAM Sticks.
Elk 2M/440L5 Log Periodic.

I like messing around with wire antennas.
Working on a new multiband dipole for portable ops.
The main HF rig in my shack is an Icom IC-7600.


...now paired with an Elecraft KPA500 and KAT500
and a Heil GM-5 with shockmount.

Speaking of Elecraft
Elecraft KX-Line ~ KX3, PX3 and KXPA100...


for /QRP, portable ops, travel and camping.

 
Robert RJ Jansen
KC4LRR
~Out-Rider~
http://kc4lrr.com
http://outriderphoto.com