PLEASE VISIT http://live.twit.tv @ 9:OO EST WEDNESDAYS FOR HAMNATION LIVE ON THE TWIT NETWORK
PLEASE GO TO REF014/C AFTER LIVE HAMNATION,FOR LIVE HAMNATION ROUND TABLE NET ON DSTAR
CLICK ON THE http://twit.tv/hn OR IF YOU ARE ON DSTAR GO TO REFLECTOR 14 / C FOR THE LIVE NET
THOUGH OUT THE WEEK AND ON THE WEEKEND LIVE, YOU CAN SEE LEO LAPORTE ( THE TECH GUY ) ON
THE TWIT NETWORK. YOU CAN CALL HIM LIVE @ 888-8AS-KLEO SA. & SU, WITH YOUR TECH QUESTIONS.
ALSO FRIDAYS @ 8:00 EST TUNE INTO THE ABC TV NETWORK FOR THE NEW SHOW LAST MAN STANDING
THIS IS TIM ALAN'S NEW SHOW THAT STARTING IN MID JANUARY HAS HAM RADIO BEING USED IN THE SHOW
MY LOCAL REPEATERS ARE
K8VON 147.090 DEFIANCE,OH 107.2 TONE
K8VON 442.575 DEFIANCE,OH 107.2 TONE
FOR MORE INFO ON THE K8VON REPEATERS, PLEASE VISIT DEFIANCE COUNTY ARC www.k8von.webs.com
KT8APR / B 443.625 LIMA,OH DSTAR MODULE B
FOR MORE INFO ON KT8APR REPEATER SYSTEM,PLEASE VISIT KT8APR @ www.qrz.com
PLEASE JOIN US THURSDAY'S @ 8:OO EST ON 147.090 FOR ARE ( K8VON ) RADIO CLUB NET,ALSO ON ECHOLINK
NODE NUMBER IS 215376, ALL HAMS ARE MORE THEN WELCOME TO CHECK IN !! WITH K8MQ,(LEE) & KD8AGO,(JOHN) OUR NET CONTROLERS
ARE LOCAL DSTAR NET IS SUNDAYS @ 8:01 EST ON THE NORTHERN OHIO DIGTAL INTERCONNECT GROUP OHIO X-REFLECTOR 38/A
Please use XRF038AO in the UR CALL FEILD to link into the system for the NODIG NET...
PRESS RELEASE
Elyria, Ohio The Northern Ohio Digital Interconnect Group Expands its D-STAR Services to include The American Red Cross.
NODIG has again enhanced its digital infrastructure of D-STAR based amateur radio services by adding a dedicated reflector port for the American Red Cross. Reflector 39 Delta has been designated for state wide American Red Cross operations in Ohio and may also serve surrounding states as needed. This enhancement rounds out the emergency communications offering of NODIG to the amateur radio operators of Ohio and the agencies they serve.
As with NODIG's reflector ports designated for ARES, EMA and Skywarn, NODIG does not manage operations for these groups but provides local, state, regional and national linking capabilities. This offers a more spectral efficient venue for Ecomms than that of traditional analog repeaters. These groups also have the ability to pass data, text messaging and manage asset location through DPRS with the system.
NODIGS's assets and linking partners reach much of the state's population concentrations with D-STAR equipment in 35% of Ohio's 88 counties. Many of these locations having had installed D-STAR capable equipment in hospitals and government offices. This reflects a RF footprint of roughly half the state's counties.
For more information please visit www.nodig.us or http://www.facebook.com/pages/Northern-Ohio-Digital-Interconnect-Group/145438878885464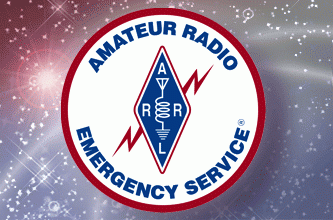 Dayton Hamvention 2013 - D-Star Group
5/18/2013
Dayton Hamvention 2013 - D-Star Group
5/17/2013
Dayton Hamvention 2013 - N8XYM, KC8YQL, K8KHW and K8BMC