I've had scanners over the years and like to listen to the emergency service frequencies. At home I have the local fire and police stations programmed in and like to listen in on whats going on in the area. Occasionally I would scan other frequencies and find some local hams talking. Never thought about becoming a ham, until one day I heard a net that was sending SSTV. The members were commenting on the pictures that they were receiving. Now that caught my attention and I started to search and read about amateur radio. I had no idea that hams were contacting satellites, EME, using digital modes, contesting, and so on.
   I didn't have a background on electronics or electrical engineering but decided to give it a try. Purchased Gordo's Element 2 book and started reading. I passed the entry level technician exam on 03-13-14. Joined the local radio club "LCARC" in Crown Point, IN. I have met some friendly and very helpful hams that were willing to answer questions that I had. I upgraded to General on 12-05-14 and passed the Extra class exam on 05-21-16. With the encouragement of a fellow ham, I'm currently the net control operator for the clubs information net two times a month. I figure the only way to get experience with doing the net, is by doing it.
   I'm currently living in a home with a postage stamp yard, electric lines all over the place and no trees available. Purchased an old Kenwood TS-140S from the son of a SK in May 2015. I put up some wire antennas and started working HF. I currently have a homemade fan dipole for 10-15-20 meters. I put up an EF wire for 6 - 40m. Using a Kenwood TM-V71 with a Comet GP-3 mounted 25ft up for vhf and uhf. 
     Spending time with my family, riding my bike and work take up the majority of my time. But when I get a chance I like to get on the HF bands. I've upgraded my main radio to a Kenwood TS-2000. Currently using a Signalink USB and I have been exploring the digital modes. Purchased a "Touchkeyer" P1 model and a Bencher BY-1 keyer and I've been learning CW. I'm working on improving my copying speed and proficiency in sending. I finally took the plunge and over came "keyer fright" and made my first CW contacts on 20 meters.
    Now I probably won't be moving for another 5 yrs. until my daughter graduates high school. She likes the school and is doing great. So I'll keep playing around with wire antennas here at the treeless homestead. I'm planning on setting up portable in nearby parks this spring/summer. Perhaps I'll activate the Indiana Dunes for the WWFF and make the outdoors my shack. My wife knows one thing in our future is for sure . That our next QTH is going to be ham friendly…LOL   
Hope to talk to you on the air ( in one way or another ).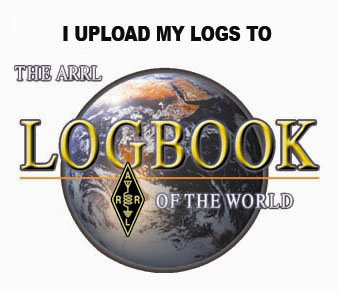 QSL: If you would like a QSL card please send a SASE with your QSL card to the above address.
Just picked up these used MFJ CW Transceivers on 01-05-18 to play around with this spring/summer. Tested them on a dummy load and watt meter. They all were putting out near 5 watts. I'll probably start using the SOTABEAMS tuner ( I put together from a kit ) with the 9017 & 9030. I promised ED, K9EW a report on how the tuner works out for me. I'll probably use a rotatable dipole with the 9015 to start with. I did receive some good suggestions from Mark, K9MQ on possible light weight backpacking options. Leaning towards getting a 31' Jackite pole for different wire antenna configurations. Hope to have fun using them this spring/summer.
73,
Dan