Please QSL Direct, Bureau, or LoTW. No eQSL.
I have been a licensed Amateur Radio Operator since 1975: 
WN4CSH (1975-1977)
WA4CSH (1977 to 2007)
KE4KY (2007 to present)
I'm mostly active chasing DX or participating in the major contests throughout the year, especially with the CW and RTTY modes. I also very much enjoy providing Kentucky as a multiplier for the many state and regional QSO parties held throughout the year.
DXpedition op at ZL9HR (2012) and VK9MT (2014).
---
Equipment:
Elecraft K3S w/P3

Acom 1500 Amplifier

Kenwood TS-570SG for digital modes

Kenwood TS-590SG ANN

microHAM controllers

Kent paddles
Antenna Collection: 
Tennadyne T-10 up 60 feet (~18.5 meters)

40m and 80m inverted "V" wire dipoles

Hustler 6-BTV ground mounted vertical

Sigma Six 6m vertical dipole
---
---
---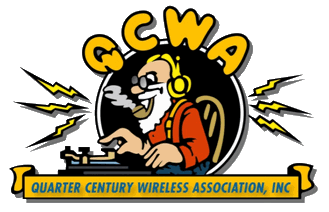 ---
ARRL Field Day 2017 - CW Station for KY4KY
(KY4KY placed #1 overall in the "2F" catagory for 2017)
Equipment:
Elecraft K3S utilizing N1MM+ Logger

Mosely TA-32 tri-bander

40m and 80m inverted "V" antennas

Honda eu2000i genset
---
#BlueLivesMatter, #BackTheBlue
---