FORMERLY KH6CG
NOW QRV from Molino, Florida, about 20 miles north of Pensacola
This is NOT a contest station............I would have set up the station quite differently had I gone with a Contest Station layout.....
My lifelong dream of having a superstation is becoming a reality...., thanks to my very understanding XYL........  Eeee. She is a Real Gem. Although she says 9 towers is enough and says no more allowed.   :-)
I also want to thank Alan, N7MIT for helping me with the design and direction for getting this superstation built. He has been an inspiration to me and it is greatly appreciated. When I started to slow down and got behind in our project schedule, Alan was the one to kick me in the butt to make things happen. Thanks allot Alan.
SAD TO REPORT: My Good friend and Brother Alan Downing, N7MIT is now a SILENT KEY. Alan passed away friday evening, 9pm on Oct 27th. He died in his sleep at Hospice Care center in Arizona. I have spoken to Alan on the phone just about every day for the past 5 years. He is family to me and my wife Eeee. Without Alan's help, the KE5EE station would not be what it is today. He helped me see my Ham Radio dream, and for that I will always treasure our friendship. He will be sorely missed. RIP my brother....you are finally out of pain and you now can "SEE" again. I know you will be looking down on us. Aloha.....
=======================================================================
On the recent DX front....
*I was one of the very few stations from North America to work E31A, in Eritrea on 160M. Thanks to the big 160M 4sq, it was possible.
* I was the ONLY station in North America to work Zorro, XZ1A in Myanmar on 160 meters during his latest dxpedition there. I guess the hard work and huge expense on the Full size 1/4 wave 160M 4 square project  paid off...    I am a very Happy camper with it's performance.
one of only 3 stations from North America to work A5A in Bhutan on 160m cw.  Again, thanks to the big 4 sq.
Recent QSO with Bob DU7ET on 160m.  Thanks for the QSL card Bob !!!   73.....
Antenna farm at KE5EE
======================================================================
WHAT'S GOING ON NOW AT KE5EE?
Below: new 80M yagi, converted from 3 elments to 2 el, and converted from Linear Loading to New M2 High-Q coils. Performance seems to exceed the 3el yagi. Very happy with the results of this conversion. I am now going to build another 2 el 80M yagi, just like this one, for use on the 200 ft tower at a height of around 180 feet.
160m Full size 1/4 wave 4 square array  with raised radials
four 140 foot Rohn 25G towers
Below: The K7UGA Skyneedle tower was Extended for the first time since the 1970's on Nov 2, 2017. A new motor was installed and the  M2 9 element 6M yagi on 50 ft boom is now at a height of 90 feet temporarily. In 2018,  the tower will have a "H" frame set up with FOUR 9 element 6m Yagis for a 6 meter EME installation. The Journey Continues....
The JK 40M, 30M and 80M stacks are now installed and operational on the big 200 foot tower.
Reports are awesome. So for now the Dream is Alive...
The Journey Continues.....
Video
of the antenna farm just before the JK stacks were put up on the 200 ft tower. Another Video will follow in the near future...
Below: The installation of the JK 40meter, 30m and 80m stacks along with the existing unique SteppIR "6 Stack"....... KE5EE now has stacked antennas fed in-phase on each band from 6m thru 80M ....9 Bands....  all on one "SINGLE" tower... Is this a first?   maybe.....   ?   I don't think anything like this exists any where in the Ham Radio World...we will see....
The above stack of antennas has the effective result of a startling 42 separate antennas on the one tower. 
The Following 10 Antennas are on the 200 foot tower...
3 over 3 OVER 3 over 3 OVER 3 over 3 (triple dual configuration, only one like it in the Ham Radio World) on 6m, 10m, 12m, 15m, 17m, 20m   =   18 active elements on each of the 6 Bands with the "SteppIR" 6 Stack.    Heights are 35, 65, 95, 125, 155, 185 feet.
3 over 3 on 30m  @  145 and 85 feet by JK Antennas, separate feedlines
4 over 4 on 40m   @  145 and 85 feet by JK Antennas, separate feedlines ( soon to be 4 over 4 over 4 on 40M) antenna being built now.
1/1, 2 elements on 80m by JK Antennas,  stacked & feed in phase rotatable dipoles, fully adjustable RC @ 197ft and 82 feet.  I will use this configuration along with my 3 element 80M yagi. The 3el can be used for RX along with beverages and a 8 circle rx array coming this fall.
*** A place has been left open on the tower for a third JK 40m & 30m yagi stack if we decide later to add this, to make 4 over 4 over 4 on 40m and 3 over 3 over 3 on 30m.
In addition to above 200 ft tower...KE5EE also has ON SEPARATE TOWERS, THE FOLLOWING ANTENNAS: ( the property now has 9 towers at the antenna farm.)
* SteppIR DB42 at 110 feet on a 106 foot crank up tower.  6M thru 40M, 5 el on each band from 10m to 20m, 8 el on 6 meters, 3 el on 30 and 3 elements on 40 meter bands.
* 3 Element M2 80M YAGI at about 100 feet on a separate HD motorized crank up tower turned by a prop pitch rotor.
* 2 Element custom built 60 meter Yagi @ 72 feet on TIC Ring rotor which is under the DB42 Yagi. (ERP Certificate by JK Antennas)
* A 3 el SteppIR at 100 feet on a US Tower COW Mobile tower. ( this is the 7th, 3 el SteppIR antenna we have. It is a spare for the 6 stack) 6 meters thru 20 meters. I use this yagi as a spotting antenna.
* 90 ft Skyneedle Tower previously owned by K7UGA, Senator Barry Goldwater and 1964 Republican candidate for President of the United States. This tower now has a M2 9 element 6 meter yagi with 50 foot boom. Hopefully by the end of 2017 or early 2018, we will have the 6 Meter EME Array setup, with four 9 element yagis on a M2 "H" frame and M-3000 elevation rotor.
* 160 Meter full-size quater wave 4 square Array. Four 140ft tall Rohn 25G towers raised ten feet above the ground on special insulators with 12 raised radials. Array covers 2.5 acres of the property. Provides awesome firepower on 160M and works well in OMNI mode on all HF bands, including 60M without the need for an antenna tuner.  Pretty amazing array.
ALL THE ANTENNAS AT THE FARM WERE BUILT or assembled by me. No labor help in the construction of the antennas except from my beautiful XYL when I needed a third hand. She really helped make this happen. I really enjoyed building the antennas. It took quite a while but I was not in a hurry and it was good exercise for me.
==========================================================================================
Below: Photo of the controllers used to tune the stacked, rotatable, phased 80M dipoles across the entire 80M band. Results show 1.2:1 SWR or BETTER across the entire band. 10 memory frequencies are used for tuning and each setting covers about 40KHz so there is some overlap and easy to cover the entire band. JK came up with a pretty cool system.
Below: The Custom made 2 element 60M Yagi made for me by my good friend Ken Garg at JK antennas, is finally built and going up here. All is tested and working great. It is at a height of 72 feet on a TIC RING rotor on the HDX-5106 tower, located 40 feet below the DB-42 yagi.  My 3 el 80M yagi is in the background. Looks like the ERP power will be about 12 watts on 60m.
60 Meter Yagi at 72 feet, under the SteppIR DB42 at 112 Feet.
Below: Custom Truss system for the TIC RING cradle on the 60m yagi.  The two "ears" facing the tower in this photo will attach to the rotor at the 72 ft level.  Easy install expected. Fingers crosed...  hihi.
Below: One of the JK 40m/30m stack antennas on a  temporary test set up. 
Below: another JK 40m/30m yagi for stacking on another testing section, awaiting the crane for install on the 200 foot tower.
BELOW:
Top left is TS-990 & SPE 2K-FA amp #1 for 160M,  top right is TS-990 & SPE 2K-FA amp #2 for 80M,  bottom left is TS-990 for 10-40m with OM power amp,  bottom right is TS-990 and SPE amp #2 on input 2 for 6m & 6M EME.  On the left side are 5 linear amps and a couple of antenna tuners if needed.  Three more amps on the right side out of the photo, plus a Rockwell Collins KWM-380 which I will be using on 60M with the new yagi on the way.
My Second Radio Shack will be added soon to the workshop office
BELOW: Is the "one of a kind", 6 SteppIR yagis stack, in a triple-dual stack configuration. Top antenna at 185 feet. Bottom at 35 feet on the 200 foot rotating tower. It is the equivalent of having 30 separate antennas on the tower. The beauty is that once we change bands the other bands dissapear.  hihi.
This arrangement is designed for maximum gain for 10m, 12m, 15m and 17m., but we are experiencing amazing gain for 20M, as a bonus. (other 20m, 40m and 30m stacks going up soon along with a 2 element 60m yagi).
There are 18 active elements on each of the bands. Each dual stack can be switched in any configuration, Top stack, middle stack, bottom stack via a 3 way stack match designed by Array Solutions. The stacks directions can also be reversed electrically on the fly. For example, the top stack could be firing WEST while the middle stack can be firing EAST and the bottom stack can be firing in BOTH directions at the same time.  Very versatile and creative combinations are possible. The in-phase matching between the "pairs" is done by three Array Solutions Mini-Stack Matches at 165 feet, 105 feet and 45 feet.  (photo below of SM controller)
The array is feed underground from the radio shack with 300 feet of Andrew AVA-7-50, 1-5/8" hardline to Andrew FSJ4-50 for the tower rotor loop to the main stack match, then up the tower with three LMR-600 phasing lines to each of the three mini stack matches, and then feed to each yagi via Andrew FSJ-4 superflex coax.  All connectors are 7/16 DIN.  Only the best for this installation  :-)
the 160M Full size 1/4 wave 4 square Array in the background.
Below: The 6 stack controllers. All 6 work off the "Master" controller. This "Master" controls the other 5 as "Slaves".  Pretty neat. 
Love all the flashing lights....   !  hihi.
Below: Tempory install of the feedlines from various antennas, through 10KW 7/16 DIN Polyphasers for lightning protection. All connectors throughout the installation are 7/16 DIN.  Coax lines shown are either LMR600 or FSJ-4  coming off their respective Andrew AVA-7-50  1-5/8" hardlines. Note on the bottom of the copper plate, there are two holes for two more polyphasers on order for additional antennas coming soon.
I have received many emails regarding the Andrew AVA-7-50  1-5/8" coax.
The photo below shows the coax size compared to LMR400 coax. 
The LMR400 can fit freely inside the hollow center conductor of the AVA7-50 hardline.  hihi.
Below: Shows the main Stack match box ( blue)  and the phasing lines from Top, middle and bottom stacks.
Since this photo was taken, we added all the SteppIR control cables , heavy grounding cable and Andrew FSJ-5-50 Heliax (super flex) as the rotor loop which teminates at the 1-5/8" hardline at the side of the control shack.
Below: 1-5/8" hardline stepped down to Andrew FSJ-4 for "Tower Rotor" loop for the 6 Stack array.
Note on the left side there are TWO more AVA-7  1-5/8" coax lines ready for hookup when the 40M and 30M stacks are placed on the Big Tower. This should be sometime in Feb, weather permitting.
Below: Array Solutions 3 way stack match for the 6 stack. 
All connectors are 7/16 DIN throughout the install. The three pahasing line are LMR-600 and the input is Andrew FSJ-4-50 for the tower rotor loop, back to the Andrew AVA-7-50  1-5/8" FEEDLINE. The new AVA-7, according to Andrew Commscope, is the equivalant to 2-1/2" coax line.  We have over 1000 feetr of this AVA-7 in the ground feeding various towers. The smaller cable is the control line for the stack match box.
Below: below is one of three Array Solutions "Mini- StacK Match" boxes. These are also fitted with 7/16 DIN connectors.
Below: 6 stack lit-up at night.  1000 watt flood lights...
1000 watt flood lights to illuminate the stack at night.  does a nice job, looks way cool.
Inside the SteppIR control shed for the 6 antenna, triple-dual stacks.... (Below)
Below: Array Solutions Lightning Surge protection units for each of the SIX SteppIR yagi control lines. Set up is grounded thru the wall to an 8 ft copper ground rod.
BELOW: THE SIX CONTROL LINES COMINF FROM EACH OF THE SIX STACK ANTENNAS. ( INSDE AND OUTSIDE VIEWS )
Below: building the SIX 3 el SteppIR yagis....
Above:  Four 140 foot Rohn 25G towers make up the 160M 4 sq array.
Insulators are 10 feet above the ground for a raised radial system.
Below: a few nice sunsets in Molino...
Below: towers in Fog in Molino
Below: Photo taken on Feb 19th, 20017  notice it was so foggy, that the four 140 ft towers in the background are completely covered by the intense fog.  Very erry feeling.  :-)
Below: This is my 6m Tower. It once belonged to Barry Goldwater, K7UGA. ( He ran for President of the US against LBJ in 1964. This Skyneedle tower will be a commemorative install to K7UGA complete with a Plaque with his bust on it when all is completed ( great conversation piece hihi )The final configuration will be four 9 el M2 6m Yagis on 50 ft booms on a "H" frame for 6M EME. Should be completed by early 2018. Till then we have this single 9el M2 6m yagi on 50 ft boom installed and operational now.  Tower shown down at about 40ft, antenna can be raised to 90 feet when fully extended. Antenna is fed with Andrew AVAS-7-50  1-5/8" hardline. Run to shack is almost 300 feet. Top of tower has been modified to accept a top section of tower to house the rotor and add about 10 extra feet to the install.
BELOW: this is the 7th 3 el steppir antenna. it is the spare yagi for the 6 stack in case we have to replace an antenna on the big stack, we are ready to go at any time.  NOTE: the antenna is mounted on my US Tower Mobile 85 ft tower at a height of 100 feet. The 3 el 80m yagi is in the background.
Below : 3 Element 80M yagi is ready to go up on the tower. This antenna is massive.
Big 80M yagi going up.
Looks awesome, pointing towards Japan.
80M yagi pointing toward Europe.
Below: 9 el 6m Yagi going up on the Mobile tower.
Below: 9 el 6m yagi at about 90 feet.
Below: SteppIR DB-42 at about 120 ft.  the lower DB-42 will be placed at the Tic Ring rotor seen two sections down at 72 feet.
The lower DB-42 should be installed in July or August.
Feedline and control cables for the DB-42 stack.. Note the 1-5/8" Andrews Heliax coax to LMR600 up the tower to the stack match.
BELOW: Cable trench all covered up. 
Photo below was taken about 700 feet from the two towers.  Area where the full sized 1/4 ~ 160M 4 square will reside.
Below: the newly built shed and trees removed. rotating tower base installed and operational now.
After photo of control shed with siding completed.
Pretty, cold moring at 28 deg F, frost on the pumpkins.
New SteppIR tower shed...
Below: Inside the SteppIR tower shed. The start of the CAT5e cable wiring for the 6 stack, triple/duel stacks, 3/3  over 3/3  over 3/3. Top pair, middle pair, bottom pair of 3 el steppIR yagis. The A/C strip will supply power for the SIX 33 volt power supplies for the remote/lightning control boards. Each board will be connected to a yagi in the 6 antenna stack array. Antennas will be from 30 feet to 180 feet
Below Right: Inside the control shed. these are the 6 remote/lightning boards for the triple/dual stacks going up, antennas will be stacked from 30ft to 180 feet.
Below left: Shows control shed and rotating tower base. Two trenches contain 250 foot runs of Andrews AVA7-50 1-5/8" heliax coax.  Also there is a 250 foot run of LMR-600DB to provide the first half of a 500 foot run to the full sized 160M 4 sq array going up this fall. These will be four rohn 25g towers at 132 feet each.   The Journey continues....
Rotor motor set up installed for the SteppIR tower.
Below: all heliax feed lines for the six stack of steppIR yagis and the JK 20 & 40M yagi stacks. also the coax for the 160M 4 square seen here. The control lines for the triple-dual stacks, and the JK stack matches as well. There is also the large spool seen at the base of the control shed, this cable will feed the switching of the 160M 4 square array. If one looks closely, behind the rotating tower base in the below photo, one can see the 300 foot long trench leading out to where the 160M 4 square controller will be located.
Below: setting one of the three 8 inch "I-beam" guy supports for the 200ft rotating tower.
The I-beams are 15 ft long and will have 8 feet in the concrete bases.
Starting to lay out 2000 feet of CAT5e cable for the SteppIR antenna stack.
Below: 300 foot long Trench dug for the control lines and 1-5/8" Andrews AVA7-50 heliax coax for the K7UGA skyneedle tower. The concrete base and rebar set up is on the way via freight, ETA is 12/9/15, so soon the base will be poured and the tower goes up.
Base for the K7UGA Skyneedle tower.
Skyneedle Tower ALMOST ready to go up......
"The K7UGA Memorial Tower"...  below....   A plaque and this QSL card will be permanently mounted out at the tower this coming Summer.
Above: Skyneedle placement on the property with respect to the other towers.
WARNING!!!  Below is my Radio Shack Security Kitty. "SUGAR" takes NO Prisioners.
"DON'T MESS WITH MY STUFF"
New Op console , still making some tweaks, but happy with it so far. Large Flat screen is 48" for use with the Flex 6700 once I set it up.
The FTdx9000MP is for 80M use. One of the three TS-990's will be for mainly 6M EME set up.
Rig section on the right contains a Collins KWM-380 on top and below a Harricrafters SR-2000 1.5KW transceiver with HA-20 Dx Adapter for split operation. The SR-2000 was the first DUAL Watch ham radio. Circa: 1970.
below: Getting the amplifier section started at the new QTH.
Below: Amplifier section
Below: photo shows the addition of the fully restored Collins 30S-1 linear amplifier. to be used with the Rockwell/Collins KWM-380 transceiver.
Below: 1.5KW tranceiver set up. Circa '70s. SR-2000 first ham radio with Dual Watch.
Nice addition to the shack, the GeoChron GREY LINE timepiece.
Below: Center of photo- shows the two US Tower remote control boxes. These allow the raising and lowering of the two crank up towers remotely from the shack. Nice addition to the station console. One of my amps is pictured in this photo, the controller unit of the Henry 8K Ultra linear amplifier. The RF secion is located in another room connected by a remote cable.
160M 4 square project  below:
Four 140+ foot rohn 25g towers, spaced 134 feet apart.
the second corner tower base#2 can be seen in the background exactly 134 feet north of the forward tower base#3.
Tower Insulators are seen mounted on top of the tower bases. These insulators have a crush rating of 30,000 pounds.
the 4, 160M Towers when constructed will each be 140 feet high and spaced 134 feet spart in the perfect square.
Below: Center switching unit by DX Engineering for the 160M 4 sq array.
Center switch of the array and tower #2 in the background.  "THE JOURNEY CONTINUES"
Below: One of 12 guy anchors completed for the four towers. I dug the hole by hand, set the 7 ft long anchors  to the rebar cages and poured the concrete all by hand. BIG job, been enjoyable and I am getting my exercize. I have lost 23 pounds since leaving Hawaii....  now at my target weight of 167 pounds, down from 190. The raised #1 Tower base is in the background. All 4 Towers will be 140 feet tall. Tower insulators can be seen at the top of the base tower section. there will be 3 raised radials per tower. THE 160M 4 SQUARE ARRAY, JOURNEY CONTINUES.....
Firery looking sunset in Molino
NOTE: QSL cards for Tov, T32TV can now be sent to my address below. Please be patient if there is a slight delay in getting your T32TV card since we are in the process of a big move.
Send QSL Cards for Tov to:
STAN SCHWARTZ
7020 Molino Road
Molino, FL 32577
======================================================
QSL MANAGER FOR TOV, T32TV
TOV IS NOW ON WASHINGTON ISLAND, EASTERN KIRIBATI GROUP. VERY RARE IOTA OC-084
=============================================================================
BELOW: One of the 4 Kenwood TS-990S radios with Home Brew Programmable Function Keypad.
Four of the seven amps at the station.....
Eeee Picking Blueberries.
My Wife Eeee with her Ferrari birthday present.
=========================================
Pool Table is the new addition to the Game Room.
Watch out for Eeee, she is a Hustler....   hihi.
Building the Wet Bar is next project..... 
========================================================
new addition to the Collins S-Line, A COMPLETELY RESTORED 30S-1 AMPLIFIER.
THANKS TO TOM, K0EOA AND HIS WIFE FOR THIS BEAUTIFUL COLLINS 30S-1 AMPLIFIER. I GREATLY APPRECIATE THE WORK AND EFFORT YOU PUT INTO THIS TO MAKE IT POSSIBLE...........  !!!!!
======================================================================================
BELOW: This is one of my all time favorite photos taken as a Professional photographer. On location model shoot at Sandy Beach, Oahu, Hawaii in 1998.
Photo was taken on real Kodak Film, remember that stuff?...  (  hihi).  Nikon Camera with 80-200mm 1.4 lens.  Only 1 frame taken and this is what i got.  That is what is on the negative... no photoshop.  This model, Kanani, was 12 years old in the photo, and she went on to be Miss Teen Hawaii and appreared in many TV shows and commercials and movies. I continued to work with Kanani growing up into her early twenties. I loved my job.  hihi.
DXCC from Hawaii QTH: 331 Entities   ( Latest Entities =  Navassa Island & Cocos Island TI9 )
Finally got DXCC Honor Roll from KH6 before the move to Florida.   :-)
8 BAND DXCC
377 DXCC Confirmed from New Jersey QTH using WB2AYP callsign.
==============================================
Thanks for looking..........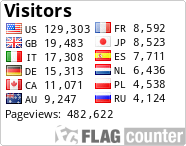 Large Visitor Map