Thank you for visiting; if we have worked I look forward to seeing you again down the log.
As the conditions continue to improve throughout solar cycle 24 may you be bless with
many new and wonderful DX opportunities.
73
Mike
KF7IQ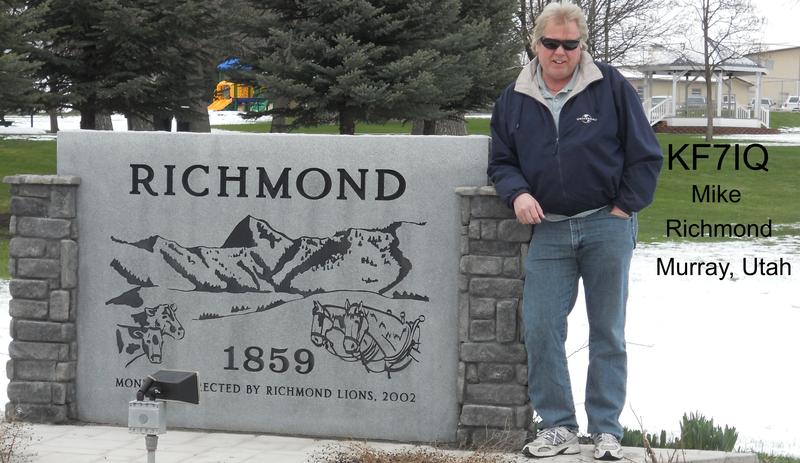 Picture of KF7IQ standing by the City of Richmond monument in Northern Utah
Katie Tesla
Picture of the Kennecott Copper Mine on the Western Mountain Range in the Salt Lake Valley.
More information and videos can be found at http://www.kennecott.com/