Please see my web page at http://www.ki8r.com
I was originally licensed in July of 1980 shortly after my 16th birthday. My original call was KA8KPP.
Within a year I had upgraded to General, then Advanced and soon would changed my call to KD8OK. A call that I would have for approximately 28 years.
In the early 1990s, I upgraded to extra. However it wasn't until November 2010 that I would change my call to KI8R, something that I agonized over for several weeks before finally deciding to do it. I really was attached to the "OK" call.
In 2006, we purchased a home near Lancaster OH with 3 acres. In the fall of 2015, I erected 60 feet of tower with a TH11 and 5 element 6 meter beam on top.  I also added wire antennas for 40 and 80 and an inverted L for 160.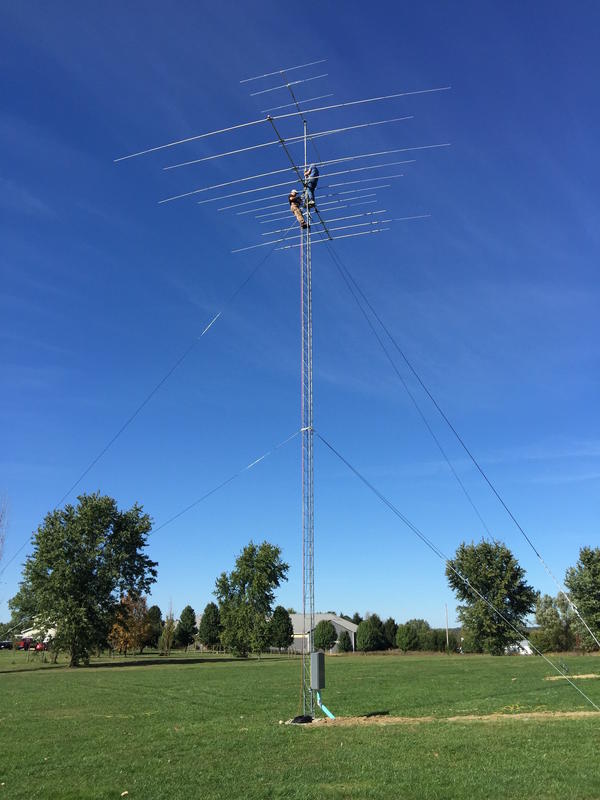 In the past 30 + years, I have served as the President and Vice President of the Capital City Repeater Association. I was also the trustee of the 145.43 repeater for several years. I also served as the Vice President of the Columbus Amateur Radio Association. I also owned a UHF repeater of my own on 442.800. 
Currently my shack includes an Elecraft K3, a P3 pan adapter, a small Ameritron amp.  I also have an Elecraft KX3 with the matching KXPA100 amplifier, a Kenwood TS-570 (which belonged to my uncle, K0IPM(sk)) and various VHF/UHF radios.
The picture below shows me operating from Saint Lucia in December of 2016. I was fortunate enough to spend 8 days with 7 other hams. This is also known as the "Buddies in the Carribbean".  We all brought our HF radios and set up Buddipole antennas for 80 through 6 meters.  We also erected a dipole for 160.  I was fortunate enough to make almost 150 Q's on 160.  Not bad considering the band conditions and the thunderstorms that were around the island that week.  
73's de KI8R