This is my Buddy and his station
Larry K3ESH
My Elmer
Thanks Larry, I would let him slide a little by being a Steelers Fan
At this time we were recaping my Kenwood TS 520S
Where Are All The Hams In Your Area?
Click and Try It out. It is neat..
Got this little information form a Ham Buddy Mario. Thanks,
Installed my Icom 2720H in my little yotoa.. Works Great.. Just got to Learn how to program it ...
Also trying my hand at a couple of home brew antennas. The one I am using now is listed below.
But I am about to try to build an 80 Meter Inverted V Dipole and or a 80 meter 40 meter with traps (Dipole as well)
Along with a vertical four band antenna that I fould on line which inspired me. Watch out you will here me sooner than later.
My Email Contact Information: KJ4LPO@Yahoo.com .... LKRozier@Yahoo.com Don't be shy..
You can also see me on FaceBook... Lester Rozier .
You can also check out my personal page ... LKROZIER.com ... Come check me out..
My radios are as follows:
Kenwood 440SAT that I purchased from a good friend of mine
Kenwood 520S with the RFE 100 Digital Display and AT-200 Tuner
Kenwood TS- 120S/with AT120 Tuner as well as the AT-250 Tuner
HeathKit SB-200 Amp
HeathKit SA-2040 Tuner Which is Mod with the HM-102 Meter
Working on a Swan - 350 .. Good Receive but not transmitting right now...
Uniden BT8 Scanner
Radio Shack Pro 60
Radio Shack Pro 93
Yaesu 2600M Mobile
A little Yaesu VX-R1 with the Nagoya 16" antenna...
Several Handhelds : Kendwood TH 25AT
Yaesu FT-530 Dual Ban... Good radio
Icom IC TH2
A Kenwood Mobile and a couple of Icom 2027H mobiles
Owouxun KG-UVD1P Handheld. Neat little radio for the money... once you figure out how to program it.
I am now a member of the Digital Age by using or trying DMR and D-Star Radio
For DMR I am using a TYT-380
For D-Star I am using a Icom IC-91AD with a DVAP and Raspbery Pi
Come and Join us...
Nice Ride until I hit a bump... The Kick Back is Hell
My antennas are:
The G5RV "Maple Leaf"
The ZS6BKW / G5RV
A home made dipole for 10 meters
J-Pole for 2m and a Arrow OSJ146
A fiberglass A-99 Vertical
Hustler 6BTV
Gap Eagle
Photos of the shack soon.
The Band Plan will pop up if you click on the Pic above.
The new antenna I am using is the mega G5RV (ZS6BKW) Multiband Antenna. Works good but still like the "Maple Leaf", It was my first contact antenna and will contiue to experiment with making my own dipoles.
Here are my hangouts, come on over and have fun as well...
7.248.0 Listening and at times joning the Buck-A-Roo Net (Nice Rag Chew Net)
14.332.0 Listening and checking in to the YL System Netwook (Member # 16696) Raching Out to the world on 20 Meters
7.251.0 Listening and checking into the South Cars Net. (Member # 9317) Ejoying coments
3.915.0 South Carolina Single Side Band Member (Good Group of Guys) WWW.SCssb.net
7.222.0 Country Hams Morning Net. (Good Laughter) WWW.CountryHams.com
7.191.0 Night Watch (Good Group as well) WWW.NightwatchNet.Net
7.272.0 Rag chew (WWW.Ragchewers.com) Good Sounds New Add in
7.191.0 The Brothers Net (WWW.W9BRO.Org) Made my First DX Contact /Via the Net...
Just a few and will be adding more....
I am former Air Force Member working under CES. Electrical Power Production Tech. Duty stations include: Clark AFB, Osan AB, Castle AFB, Charleston, AFB, Desert Storm, Riyadh Saudi Arabia, Somalia Mogadishu, among others. ....Prime Beef, 5th MOB, Communication Det.
If People hate us so much ... Why is this still the Greatest Country In the World and Everyone wants to come here.
I am a simple person who loves his family and friends and honors the sanctuary of marriage. I like cars, computers, home improvement and yellow popsicles. The good end to a nice warm summers day is sitting in the garage with a popsicle watching tv and and contacting with my Ham radio buddies.
Yeah ... I am a Nerd and Computer Geek ...
And A Good One At That ...


And I am a Third Degree Knight (Knights Of Columbus)
Looking forward to making contacts with any and all radios and looking for any and all advice for a newcomer... 73
I will put other photos up ... just revamped the page so new photos soon..
Never Forget ... I was there ... This is a C5A Leaving Somilia with 6 souls on board.
This is the Orginal Black Hawk Down. Have not watched the movie yet because As I mentioned eariler I was there ...
Part of me still Is ...
This is an imprint on my brain forever. Honor, Respect and Courage.
Hay You made it this far, might as well have a little Internet Cartoon Humor !!!
Now matter who you are,
Where you are from,
How rich or
How Poor you are..
We all have been in this position before
Something in common
"73" From Bahamas Atlantis Resort
Don't Forget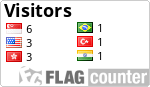 Counter installed 30 April 2012