Please sign my WEB page... I enjoy hearing from you...
Someone is bootlegging my call using CW and qrming others,  I do not work digital modes on HF. Sept 04 2016.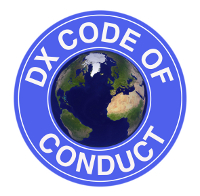 Greetings from Vero Beach Florida
First licensed August 14th 1984 as KB4LFK - Novice Class License.
May 28th 1985 as N4MGZ upgraded to General Class License.
March 28th 1987 as KK4ME upgraded to Advanced Class License.
January 13th 1999 changed call sign to W4RCL, kept this call until March 01 2016 and went back to KK4ME.
March 30th 2016 upgraded to Amateur Extra.
Current station, Icom IC-7300, Yaesu FTDX1200, MD100, Ameritron AL-811H, Nye-Viking MB-V-A Tuner, Yaesu SP8 speaker,
and the antenna, well, it's a flat-top doublet at 12 meters fed with 450 ohm ladder line used on 80-10. Icom V-8000 with ARX-2 at 9 meters and an Icom ID-51A for D-star.  
Have a homebrew 3 element beam for 6 meters at 9 meters high.
73 - Gud DX and have fun, it's only a hobby....
My current station November 2016
Earned a clean sweep in this fun contest with 100 watts and a wire antenna.
My 2001 HD Road King Classic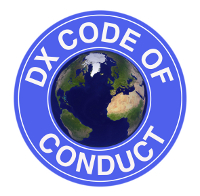 DX Code of Conduct
I will listen, and listen, and then listen again before calling.
I will only call if I can copy the DX station properly.
I will not trust the DX cluster and will be sure of the DX station's call sign before calling.
I will not interfere with the DX station nor anyone calling and will never tune up on the DX frequency or in the QSX slot.
I will wait for the DX station to end a contact before I call.
I will always send my full call sign.
I will call and then listen for a reasonable interval. I will not call continuously.
I will not transmit when the DX operator calls another call sign, not mine.
I will not transmit when the DX operator queries a call sign not like mine.
I will not transmit when the DX station requests geographic areas other than mine.
When the DX operator calls me, I will not repeat my call sign unless I think he has copied it incorrectly.
I will be thankful if and when I do make a contact.
I will respect my fellow hams and conduct myself so as to earn their respect.
Check out a few D-STAR webpages that are useful to D-STAR users at:
http://www.jeromecp.wix.com/wa4tcd
Interesting links as I find em:
http://www.lightningmaps.org/  An interesting link that you can adjust to your location.
http://www.nf8m.com/patternmaps_night.html
http://www.nf8m.com/patternmaps_day.html