30-JUN-2017 - QSL Update: All cards/requests received via DIRECT MAIL, CLUB LOG & BURO as of 30-JUN-2017 for KN5O and W5RU have been answered the same way received. If for some reason you do not receive your card within a reasonable amount of time, please let me know (SASE/SAE required as explained below). Also, LoTW and eQSL updates, if not already completed, will be uploaded soon.
KN5O & W5RU QSL Policy - Effective 01-JAN-12
USA & Possessions: SASE Required >>> No SASE= No QSL
DX: SAE Required - 1 or 2 USD (Green Stamp) appreciated - PSE NO IRC
73, Ted
------------------------------------------------------------------------------------------------------------
Welcome to my QRZ.com page. I would very much appreciate if you would sign the web visitors log.

Large Visitor Globe
Large Visitor Map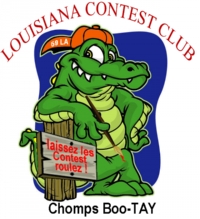 I was first licensed in February 1966 as WA5OZH. In 2001, I obtained KN5O.
My current station equipment:
SO2R Position #1
1- Yaesu FT-1000MP MK-V Field w/ Alpha 99CS
1 -Yaesu FT-1000MP MK-V Field w/ Alpha 89
SO2R Position #2
1 - Yaesu FT-1000MP MK-V Field w/ Alpha 8410
1 - Yaesu FT-1000MP MK-V Field w/Ten Tec Centurion
VHF Position
1 - ICOM 756-PRO-III w/Drake L-4B converted to 6M.
Info on the Drake L-4B conversion: http://www.deltadx.net/Activities/Presentations/L4conversion/L4-conversion.htm
Antenna farm:
Tashjian LM470 Motorized w/M2 Orion rotator supporting a KLM KT-34XA @ 72ft, a M2 6M7JHV @ 80ft and an 11 element 2M Cushcraft @ 85 ft.
40M/20M - Tashjian DX-86 w/M2 Orion rotator supporting a 5 element Hy-Gain 205CA @ 100ft and a 2 element modified Cushcraft XM-240 @ 87ft.
15M/10M - US Tower TX-472 with Yaesu G-1000DXA rotator supporting a 5 element Hy-Gain 155CA @ 88ft, a Cushcraft A3WS @ 81 ft. and a 5 element Hy-Gain 105CA @ 73ft.
80M - Array Solutions 4-Square with ~40 radials/vertical antenna.
160M - Inverted-L, 105 ft vertical, 25ft Horizontal, 64 radials, fed with 37.5 ohm, 1/4-wave transmission line. 
Hi-Z Tri-angular receiving array, homebrew 22' x 11' Vetical Waller Flag - 200 ft separation - used in diversity reception.
Installing Hi-Z 8-circle receiving array.
My radio interests are homebrewing, contesting, and chasing DX. I am currently on the BOD of the Delta DX Association,and past President (2009-2011) of the club. I am also a member of the LCC and a director. The following link is an operating sample from the 2011 ARRL SS Phone Contest in November of that year: Nationally, we took 2nd place, multi-operator, high power as W5RU:
http://www.youtube.com/watch?v=r-ATeRNxCjk
Since 2009, I've also been VHF/UHF contesting with the K5QE crew. Here is a look at Marshall's fantastic setup. Enjoy the show!
http://www.k5qe.com/K5QE%20Contest%20Station%20768%20kbps.wmv?
If you are going to be in our area and would like to visit, please contact me via my e-mail address. You are also welcome to contest with the W5RU crew. Please write or call anytime if you are interested to find out about our plans.
73,
Ted KN5O
Hygain 205CA@ 100 feet with "W6NL-modified' XM240 @ 87 feet.
Hygain 155CA @ 88 feet with Hygain 105CA @ 73 feet.
Mosley PRO67C-3 @70 feet with Mosley 2N6@80 feet.
STATION A: Left-side SO2R operating position
STATION B: Right-side SO2R operating position
My XYL Lorraine and I