​ BIENVEIDOS A  CIALES PUERTO RICO 
«El Pueblo de Los Valerosos».
KP4EIT
Hi everybody
My name is Jose A. Montes at my early age I began getting interested on two way communication.
In 1975 I became an amateur radio operator. My favorites bands are 2, 6, 10 meter and 70 cm.
I am located in the central part of the island of Puerto Rico, on the city of Ciales.
My working condition are an Icom IC-7700, Icom IC-9100,
Yaesu FT-736R and Ic 706mk2g Amp Ic PW1,Collins 30-L1 and A-811H
Large Visitor Globe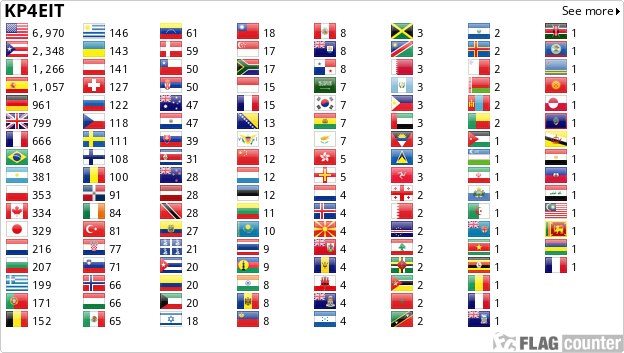 6 METER IN  PUERTO RICO