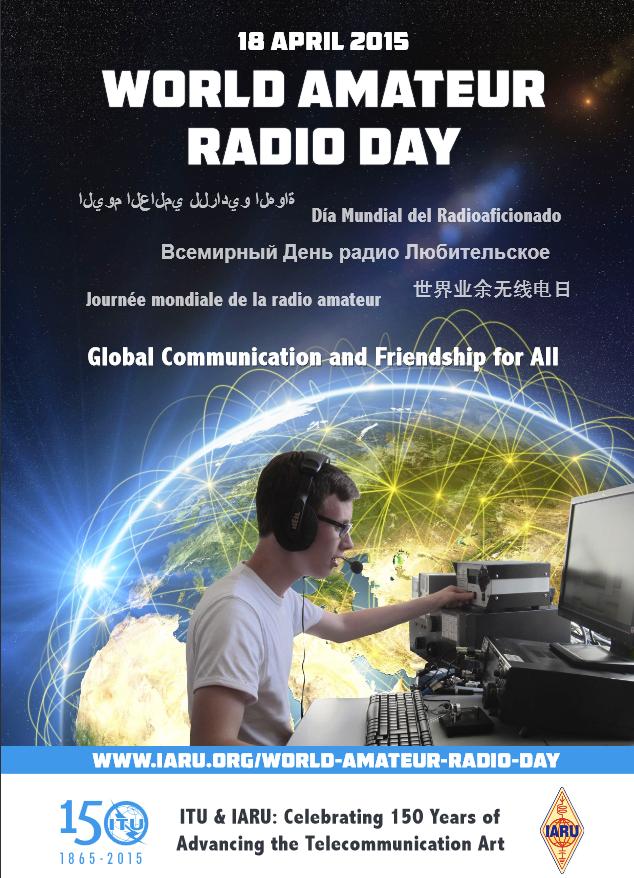 Puerto Rico Radio Amateurs will be on-the-air again for World Amateur Radio Day April 18th, 2017.
The Puerto Rico Field Day Group will be on the air for the seventh consecutive year as KP4FD to celebrate World Amateur Radio Day on Tuesday, April 18th, 2017 to commemorate the 92th anniversary of the foundation of the International Amateur Radio Union (IARU) in Paris, France on April 18th, 1925. There will be a special certificate available via the e-mail address kp4fd.ward@gmail.com . Story of the first activation in 2008 at: www.arrl.org/celebrate-ham-radio-ward-2014 and video of the 2015 event at: https://youtu.be/W628gwivH1l #WARD2016
KP4FD en el aire el Día Mundial de la Radioafición 2017 el 18 de Abril
El Puerto Rico Field Day Group estará nuevamente en el aire, esta vez como KP4FD, para celebrar el Día Mundial de la Radioafición el martes18 de abril, 2017. Estarán en varios modos y bandas para conmemorar el 92 aniversario de la fundación de la Unión Internacional de Radioaficionados (IARU) en Paris, Francia el 18 de abril del 1925. Ellos se unirán a otras estaciones de diferentes países del mundo para celebrar este día especial. Habrá un certificado especial disponible vía correo electrónico a kp4fd.ward@gmail.com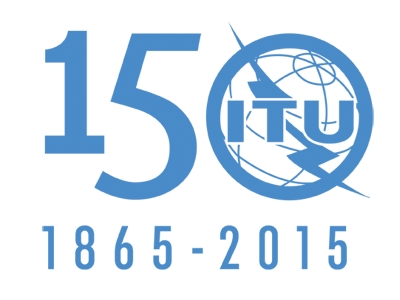 WORLD AMATEUR RADIO DAY APRIL 18TH
The theme of World Amateur Radio Day 2015 will be the International Telecommunications Union and the International Amateur Radio Union Celebrating 150 Years of Advancing the Telecommunication Art.
Each year on April 18th radio amateurs celebrate World Amateur Radio Day, which happens to be the date way back in 1925 when the International Amateur Radio Union was founded. As such World Amateur Radio Day activities and special events are an opportunity to spread the word about what radio amateurs are doing in the 21st century.
And as this is considered to be one of amateur radio's most important annual events, several IARU member societies and associated clubs are expected to sponsor special event stations on the weekend to mark the occasion. (IARU) - from ARNewsline
Coming soon: Field Day 2015! KP4FD will be again on the air June 27-28.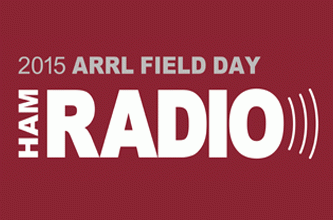 World Amateur Radio Day 2014 with KP4FD a Success!
A total of 1,646 QSO's wer made on April 18th, with 71 DXCC entities on CW, SSB, RTTY, PSK31. PSK63, JT65 and FM. Thanks to Julio Medina - NP3CW, Jose Rivera - KP4JFR, Rafael Ortiz - KP4ROS of the Puerto Rico Amateur Radio Team, Luis G. Gonzales - NP4RA of the Borinquen Amateur Radio Club, Jose Osuba - WP4DT of the Western Amateur Radio Club, Ernesto Caceres - NP3EC, Edgar Garcia - NP4EG and Angel Santana - WP3GW for the effort, and especially WP4U - Carlos Colon for lending the NP3U Mi Casita Contest Club for the main operations, when groups and individuals unite, the results are more than expected. Also thanks to all who did contact us and the other countries who were on the air for such an occassion. All logs have been uploaded to eQSL and LoTW.
The KP4FD Facebook page is at: https://www.facebook.com/kpcuatrofd.fielday?fref=ts
A story of the 1st WARD activation in 2008 is in http://www.arrl.org/celebrate-ham-radio-ward-2014
Also a Video SlideShow of the 2008 operation is on: http://www.youtube.com/watch?v=AbIZ-_tHIio