General Information
Hello, my name is Frank. QTH is Diekirch in northern Luxembourg/Europe. I have been a ham radio operator since 1997 and did my license when I was 15 years old.
LX1MG/p  on SOTA LX003
On the pictures below you see my portable location near the town of Diekirch in northern LX on a hill about 400m over sea level at the beginning of the Ardennes forest.  This hill is defined as LX003 for SOTA activities and counts 4 points for SOTA collectors. 
Transceiver: Kenwood TS-50      Antenna: G5RV       Electricity :  A car battery       Tuner:  MFJ
QSL Card Information
I am still collecting QSL cards and like it the traditional nostalgic way with a paper card via bureau. You can also send your card confirming the QSO direct and I will send you one back. No need for dollars or any other IRC's.
Luxembourg QSL bureau information:
Radioamateurs du Luxembourg (RL)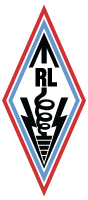 National QSL Bureau
P.O.Box 1352
L-1013 Luxembourg
Grand-Duchy of Luxembourg (Europe)
D-STAR
The National Amateur Radio Club Luxembourg (www.rlx.lu) installed five D-Star repeaters all over the country. As a result we have nation wide D-Star coverage on 70cm.
Please feel free to connect to one of the Luxembourg reflectors  DCS032 B  or DCS270 B  or  XRF270 B  and give a us a call.  All the Luxembourg relfectors are connected with each other via XLX (developped by LX1IQ )  
PA/LX1MG 
Me operating from our vacation place on Schouwen-Duiveland, Zeeland, Netherlands. 
The island is defined as IOTA EU-146