I've been in to Radio since I was around 15 years old on and off and always try to keep my

hand in to New T

echnology

which comes to Ham Radio all the time.
In the UK
WAB Square: TF48
Here Are Some Of The Equipment I Use:-
HF: Icom IC-7600 with a W2IHY 8 band audio equaliser and noise gate Connected - Yaesu FT2000 + DMU2000 - Yaesu FT 847  - Yaesu FT991 - Russian SDR-Receiver - Flex 3000 - MFJ 1025.
Mobile: Yaesu FT 857D + ATAS120A.
Mobile: IC-2820 D-Star.
D-Star: Kenwood TM-G707 with D-Star Hotspot - Dual Band DV-MEGA - ICOM ID-5100 - IC92D Handy.
Fusion: Wires-x ROOMID 27135 / DTMF ROOMID 17135 - Yaesu FTM-400DE with Camera Mic - Yaesu FT2DR/DE - Yaesu FT991 with a W2IHY Dual Band Audio Equalizer and Noise Gate Connected.
HF Antennas 1: 2 x COBWEBS - Vertical M6Antenna - New Fully Size G5RV - MTD-3 40/80/160m Wire - G4YKB Longwire HF Antenna.
HF Antennas 2: Hy-gain Explorer 14  4 Element Tri-Band Beam - Hygain TH3 Junior 3 Element Tri-Band Beam - Uppingtons (G2BAR) 4 Element 10M Monoband Beam - Antron 99 - Hustler 6BTV 6 Band Vrtical - Butternut HF2V 40m/80m/160m Vertical - Magloop8 Double Magnetic Loop,
TOWER: Altron AT32/31 45ft Tower with a Yaesu G-1000DXC Controller & Yaesu G-1000 DXA Rotator - Also a 2 section 40ft Tower with a Create RC5-1 - Versatower P30 30ft Tower.
Amplifiers: BLA-350 160m-10m - Also SPE EXPERT 1K-FA 160m-6m.
VHF/UHF: 2 x Alinco DR635e.
VHF - UHF Antennas: X510 2/70cms - Diamond V2000 for 2/6/70cms - 3x SQBM200P fibreglass collinear antenna's 2/70cms.
- Dual Band Yagi 144/433 Mhz with 6 ele on 2m and 10 ele on 70cms - Yagi 70cm 13 ele with Gamma match.
FT991 - IC7600 - Flex 3000 all connected to a  AUDIO NCS-3240 & NCS-3230 Transmit & Recieve Audio Switching Consoles with either a Rode Procaster or a Heil PR781 Mic being used with the Radio's mentioned.
MY AUDIO GEAR INFORMATION IS TOWARDS THE BOTTOM OF THE PAGE.
M0AOV Live Youtube Channel
Just One Of My Live Security Feed's Of The Antennas And Shack.
Live Pictures from my WebCam, If you would like to Hear & See what Frequecy I'm operating on
then have a look at MY LOGBOOK PAGE.
Just below are some of my Video's on
HF AMP BLA-350 for DX
If you'd like to see what it's like go to this link - http://youtu.be/bjcVvTUeHZs
New HF AMP SPE EXPERT 1K-FA
If you'd like to see what it's like go to this link - https://www.youtube.com/watch?v=CNyiM2iT1mg
HF SWR Model MFJ-828 Digital SWR/WATTMETER 0 to 3kw
If you'd like to see what it's like go to this link - http://youtu.be/jkwu-W6qlqw
Wires-X HRI-200 which is located at My QTH for local Ham's to use.
If you would like to see what Nodes are connected click on the LINK,
You can connect to different ROOMS by KEYING IN THE DTMF ID i.e. No - 21067
LATEST WIRES-X ACTIVE NODE ID LIST
Below are some Picture's of the shack 2008-09.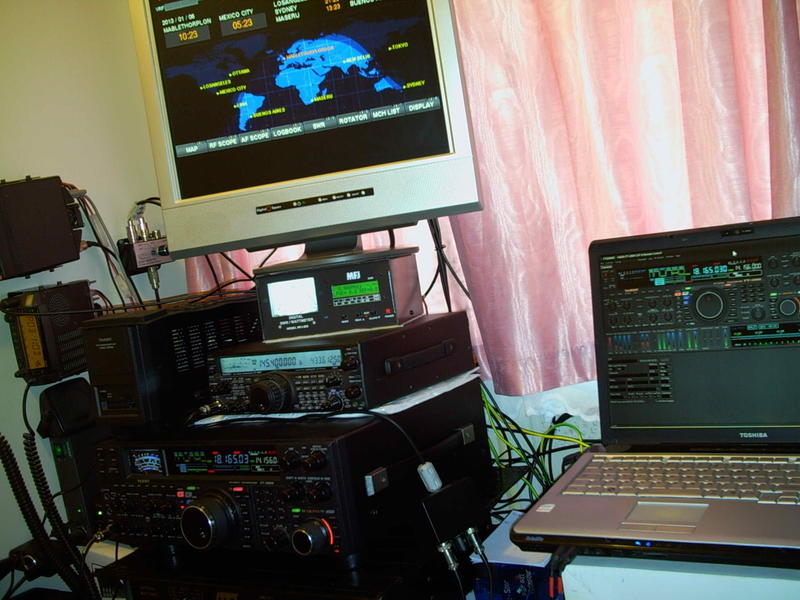 Cleaning the Antennas and starting to re-install them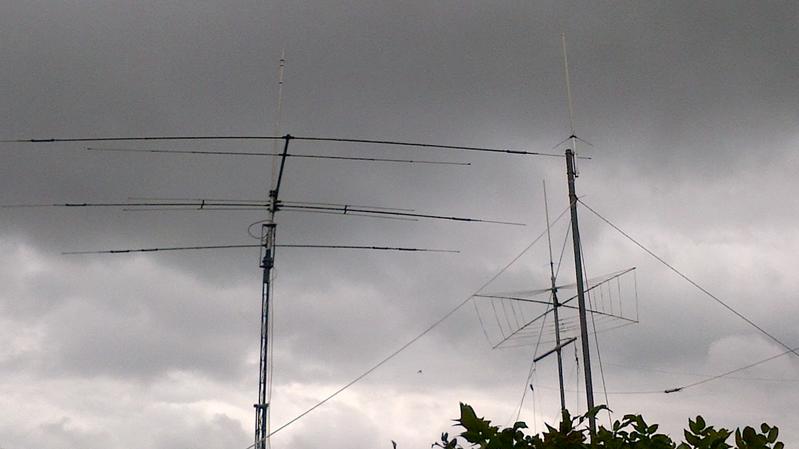 --------------------------------------------------------------------------------------------------------------------------------------------------------------
Below are more Picture's of the shack
and the Antennas after cleaning and re-installing most of them 2009-11.
Below are Pictures of the shack late 2016 - early 2017.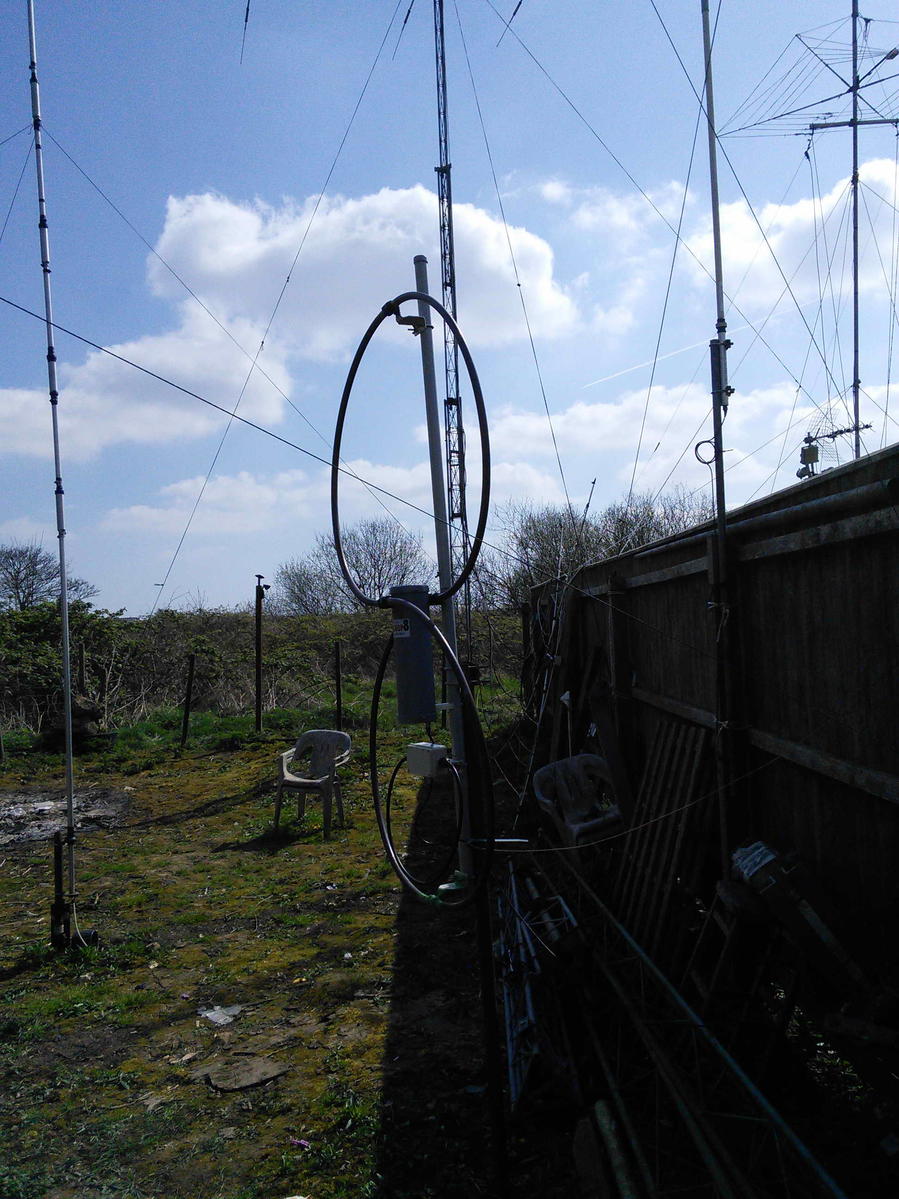 Another one of My Hobbies: Quadcopeters DJI Phantom 2 Vision
Below Is A Video I Shot In 2014.
I've also got into eSSB so I've collected some of the goodies I need, what I've also done is made a website that might help other's think
and look at how they could connect all the goodies together, if you have any suggestion yourself please contact me.
There are some good sites out there with good information but not a lot with Connection information.
Once I've got everything working I'll Video the connections and how everything work's.
The site is always being updated so have a look every now and again and if YOU have anything to add just E-mail me.
Audio Gear being used at the moment
Mic's
 Rode Procaster to the FT847 & FT991 & Flex 3000 with a W2IHY 2 Band EQ Noise Gate.
Heil PR-781 for the IC-7600 with a W2IHY 8 Band EQ Noise Gate.
AUDIO For All Above Radio's I Use A - NCS-3240 Multi-Switcher 
Behringer B-1 for the FT2000
 Behringer PL 2000
Behringer MIC 2200
Behringer MDX 2200
Behringer EX 3200
Behringer DSP 1124P
Behringer DEQ 2496
Behringer XENYX 802
W2IHY iPlus to my Ft2000 & IC-7600
So What Does My Audio Sound Like? Click Below & Have A Listen For Yourselves.
https://soundcloud.com/lgg-auctions/m0aov-audio-test
I've now setup a Wires-X system GateWay,
The freq 144.8125  is on now in Fusion DV mode locator is JO03CI so if your around that area i.e. Mablethorpe give it a try.
We are Founder Members of the Eagle Radio Group which is Located in Mablethorpe and go to the club night as much as possible.
We hope in the future to be living in Bulgaria at some stage so hope to work some of you from there.
I'VE ALSO STARTED TO GET IN TO SSTV SO CHECK OUT www.exports2you.co.uk
there you will see the SSTV I receive and have TX'ed, So hope to see you on there soon!
Our New D-star Repeater is up and running in the Lincolnshire area GB7CH
The website is up and running and New things are always being added all the time So check it Out.
73's all