MIKE ZERO HOTEL DELTA XRAY
County of Derbyshire.
Had my licence since 2002 and still enjoy the hobby very much.
MY EQUIPMENT
Yaesu FT-1000mp MK-V field
ultrabeam hf yagi /40m rotary dipole
kent single paddle key
Yaesu ft-1900 & X510 VHF
60ft versa tower
yaesu 2800 rotator
3 elements 20,17 meters ,4 elements 15,12,10 meters                                           
Home made lightning bolt 2 element 5 band cubical quad
I had the quad up for 3 years...Great Antenna                                                                                              
Our jack russell terrier.
I enjoy sailing in summer on carsington reservoir, The boat is a micro 18 
My other hobby is metal detecting.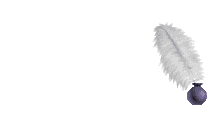 For visiting my page
 de M0HDX