County of Derbyshire.
I live on a farm in rural Derbyshire ,Central England...Licenced since 2002, My other hobby is metal detecting.
Ultrabeam 6-20DX..... 3 elements 20/17 meters  4 elements 15,12,10 meters.
Acom 1010 using a single Russian GU-74B tetrode.
My old Cubical Quad , Summer 2011
I built my own 2 element 5 band cubical quad in 2011 using a 8ft scafold pole for the boom,The Cross mount unit to hold the spreaders was made from a old bed steel angleline frame and the reflector and driven elements using 1/16 inch diameter aluminum tig wire ..Great performance and very cheap to build.
I DO NOT QSL
I DO NOT CONTEST
I DO NOT CHASE AWARDS
I DO RAG CHEW
I DO DX
I DO FOLLOW THE DX CODE OF CONDUCT.
When the DX op calls for another callsign not yours do not keep calling and keep your fly trap tightly shut.
LISTEN LISTEN LISTEN Before calling.
How can scientists predict the next solar cycle when they can't even get the weather right from one day to the next.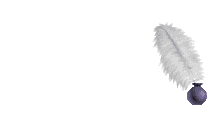 For visiting my QRZ page
 de M0HDX
Jim