County of Derbyshire.
I live on a farm in rural Derbyshire ,Central England...Licenced since 2002, My other hobby is metal detecting.
Ultrabeam 6-20DX..... 3 elements 20/17 meters  4 elements 15,12,10 meters.
Acom 1010 using a single Russian GU-74B tetrode.
Russian GU-74B
The Shack Early 2004
Alinco DX-70,  Amp Supply LK-450 (single 3-500z) 
My old Cubical Quad , Summer 2011
I built my own 2 element 5 band cubical quad in 2011 using a 8ft scafold pole for the boom, The Cross mount unit to hold the spreaders was made from a old bed steel angleline frame and the reflector and driven elements using 1/16 inch diameter aluminum tig wire ..Great performance and very cheap to build.
Big,Heavy and built like a tank
Sold the Alpha 8100 to a local ham who was into contesting,Replaced with a Acom 1010. 
2 x GU-74B tetrodes.
Norman our Jack Russell Terrier
Much of my spare time is out in the fields metal detecting, I have a collection of Roman coins and Fibula brooches,Various silver hammered coins and rings which are my best finds.
I found this Roman coin in a ploughed field in Nottinghamshire... 
2000

 years old
I DO NOT QSL
I DO NOT CONTEST
I DO NOT CHASE AWARDS
I DO RAG CHEW
I DO DX
How can Scientists predict the next solar cycle when they can't even get the weather right from one day to the next.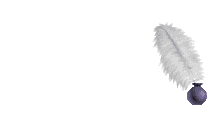 For visiting my QRZ page
 de M0HDX
Jim