Hello and welcome to my part of qrz.com. My name is Karl and I Live in Paisley, Scotland.
I obtained my amateur radio (foundation) licence in november 2014.
 I'm new to the world of ham radio and have still got a lot to learn!.
My main interest in the hobby is dx'ing on hf but I also like to operate
on vhf and uhf - too!. The other interest is how radio and antennas work.
I started my radio hobby back in 1986 with citizen band (cb) radio.
Discovered ham radio in the year 2001 by reading radio related magazines.
Thanks for looking up my call sign on QRZ.com 
My new transceiver! - The Icom IC-7851. The Icom keyboard
was for my Icom IC-7600 which I no longer own.  
New addition for the shack!...Icom SP-34 (Ext-Speaker).
The keyboard (backlit) below in the picture above is connected to the -
IC7851 for Rtty/Psk. Another mode(s), I really enjoy to use!.   
Evidently - My Call sign Made from wood!.
A shot of the Icom IC-7851 - In the dark!. 
External display (HD). Icom IC-7851.
A change of colour!
A picture 'Screen Capture' from my Icom IC-7851.
Yaesu FT-991. I use for 2m/70cm and a Backup radio (hf). And (C4FM).
Regarding 'fusion radio' I'm usually present on FSC001 - CH55 on C4FM.
Icom ID-5100 for VHF/UHF & D-Star radio using the DV4 Mini.
Listening/tx'ing on D-Star Reflector 001 (c).
Icom ID-5100 And The Icom SM-30 Desktop Microphone.
The Icom IC-E90 and the Icom ID-51+ for D-star radio.
W2IHY EQ. Connected to the Heil PR781 (Studio microphone) for the IC-7851. 
Heil PR 781 for the Icom IC-7851. 
Sandpiper Mini-dipoles (mono-band!) for 20m, 15m and can -
also work the 17-meter band using the IC-7851 tuner.
The Dipole Antenna is facing where the Sun Sets!.
'My permitted RF Power is only 10 Watts with the current licence!.'
Please let me know you where here by clicking on
the 'web' on the menu above to add your call sign!.
Thanks indeed for sojourn!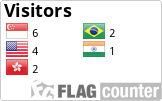 Copyright © 2017. MM6KHA. 73