Who I am:
   HEY! My name is Shannon! I was born and raised in Central Minnesota. I graduated the spring in 2009 from St. Cloud State University with my Bachelors of Science in Nursing (BSN). I have to admit It has been extremely exciting after 5 full and long years of college at SCSU to finally pass my State Boards and gain a few credentials (RN, BSN, PHN) and in hopes of digging my feet in and starting "real life". (which is currently in process) But I've been told that even "grown-ups" still buy toys... they are just a bit more expensive... I am seeing this to be true In one way to best describe myself in one sentence is "A man of many hobbies." from Firearms to Four-wheeling to Radios.
    Now, with radio, I was first licensed as a Technician on July 24th 2009 and continued as a technician untill November 25th 2013 when I upgraded to General . SOMEDAY I'll get that Extra class license... but untill then, I'll continue to learn, explore, and experiment with new technology, modes, and toys!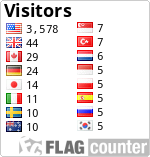 "Project Paynesville"
145.270   (Digital)  Yaesu DR-1X
220'  7/8'' Andrews
110 watts 
With the excitement and interest of the 

project

, we did indeed move forward with the application in hopes to replace the 

Paynesville

 2 meter 145.270 repeater with a DR1X repeater. It is RF linked throug Wires X to MNWIS  room # 21493. The repeater is currently running on LOW power (approximatley 4.5 watts measured) to a Motorola MSF5000 PA that puts out approximately 110 watts before the duplexer.  It's ben a great independent project by an ambitious group of hams provided for anyone and everyone to use in the ham radio community.   
*For more information regarding MNWIS  Wires X room#21493 OR the bridge FCS 002- Module 23 please visit   
http://hamoperator.com
* 
RF Linking: Wires X:  room 21493
***For any fusion users that would like to link in with the MNWIS (Minnesota Wisconsin ) room #21493, however do not have access to a wires X linked or simplex node, feel free to join in directly using FCS 002 Module 23 on the FCS network (DV4MINI, Shark RF/ OpenSpot) .  I have created a bridge of these two linking protocols***
"The Bridge"  between Wires-X and FCS reflectors explained
"The Bridge" Software
11-24-15:  Fusion/C4FM  testing : Weak signals on a distant repeater Analog VS Digital:
Backup/ emergecny power : Battery, Handheld, mobile, and generator.  A frequent question how backup power options may cause interference or noise. I did a make shift test of the "Noise floor" or "Interference" caused by my main backup power plan. A Yamaha EF2000IS inverter generator. Below are the results:  
The Home Tower:
The tower seen in the picture below is a home-brew three leg tip down. It can be tipped down in approximately 5 minutes from start to finish. It took approximately $130 in materials and three weeks to build.  Actual height of the tower is 50 feet to where the vertical is mounted. 
"The tower" is an ever changing project. At 50 feet and still able to tip down, many more changes are likely to come!  as of 1-25-15 It gained a new electric winch to replace the previous hand boat winch crank. So far it works like a charm! 
Club AND/OR member affiliated repeaters
I want to throw a little shout out for our  rapidly growing club  Recognised by the ARRL as the Digital Amateur Radio Club (D.A.R.C) / (KDØYLG)     We formed with a common interest on Digital modes such as DSTAR, FUSION/ C4FM, All Star,  and Echolink and perhaps soon DMR. We also own, run, or operate several repearers between individuals in the club and the club as a whole. the repeaters recognised at this time are :
Little Falls/  N0RND  443.075  Tone 146.2   (Analog/Digital)  Yaesu DR-1X Repeater set in AMS
Little Falls/  W0REA  443.000 (DSTAR)
Paynesville/  WD0DEH   145.270  Yaesu DR-1X Repeater set in Digital
Paynesville/  KD0ILS 224.800 (Analog)
Becker/  KD0YLG 147.345/ Tone 85.4    (Analog/Digital)  Yaesu DR-1X Repeater set in AMS
Becker/  KD0YLG  443.475  Tone 85.4    (Analog/Digital)  Yaesu DR-1X Repeater set in AMS
Avon/  KG0CV  443.650  Tone 85.4    (Analog/Digital)  Yaesu DR-1X Repeater set in AMS
St. Cloud/  KD0YLG  443.850 (DSTAR) 
St. Joseph/  N0ANC   444.625  Yaesu DR-1X Repeater set in Digital
***NOTE: We owe much of our development to the help of neighboring clubs and our local Amateur radio operators***
Some pictures from our various sites:
St. Cloud Dstar Repeater (KD0YLG) : (443.850+) Located at the top of this 502' tower.  Current Dstar testing has proven reliable mobile coverage for up to a 50 mile radius of the tower!
Becker 2m/440 Repeaters (KD0YLG) :  (Both 2 Meter and 440 loacated at 650 feet up on the stack, with less than a 25 foot run from repeater to commercial-grade antennas mounted on the exterior catwalk at the top. Moble coverage on the 440 confirmed from Sauk Center MN to White Bear Lake MN.
Paynesville Repeaters (WD0DEH and KD0ILS): 145.270  and  224.800 . Both Located at approximately 220 feet up the tower. 
AVON Repeater (KG0CV) : (443.650) Recent DR1X swap Owned/maintained by dave KG0CV. This repeater is a long standing large footprint 440 for the central minnesota area. It is housed in a secured county owned building.
***Pictures of the other locations to come***
Hope to chat with you sometime down the log.
73's NØANC