Greetings from North 5 South West East! Please add your call to "Web" above. Tnx.
Check out the Western Country Cousin 75 meter Social Net, 3.970, 9:00 PM Pacific Time, 366 days a year. Great place Stop by!!
Isis and I at QTH in RV park "Ghost Mountain Ranch", Pollock Pines CA, July 14, 2014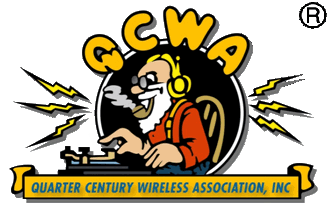 Our boat is now in Brookings OR. We will be ocean fishing this summer!
It all started when I was ten years of age. I received a crystal radio kit, put it together (with help from brother) and was able to hear radio stations! I am still surprised when you can change reception by moving the Cats Whisker to a different location on the little crystal! My older brother (11 years senior) was fascinated with radio, he went to trade school and brought home a 5 watt transmitter (1947), boy, did I have fun! He received his First Class radiotelephone before he could drive and later became a Engineer at KRON TV, Chan. 4, San Francisco. I married a ham and her Dad and Mom were Hams, passed my Novice test in 1967 and I was Hooked! "Pappy"WA6QYN (SK) was my Elmer. He and I made an put up Dipole and a remotely switched vertical, Made thousands of contacks. Pappy was involved in Navy MARS and I naturaly joined MARS to. His XYL is WA6RBA Thanks to WB6DFZ also. I really enjoy CW! and those Heath Kit radios were so much fun to build and operate, I had 5 of them. I have some boat anchors that I like to fire up once in awhile (Drake, Heath kit, Yaesu etc). My first Hamreciever was a Drake 2B with "Q" multiplier, and my first Xmiter, Heath Kit DX 40 with 3 crystalsl.
This Winter picture taken of our home on the Beach at El Golfo, De Santa Clara, Sonora, Mexico.
The wife Nancy and I are Full time RVrs, we live in 40 foot Motor Home. We go North for summer, South for winter and West or East in between.
Please QSL to Texas address, it is a mail forwarding service. Am also good in ARRL Burro, 3905 Century Club, Omiss, most Burros. and EQSL.
I QSL all contacts and would like to quote Professor Kenneth Jones in this regard: "The act and art of QSLing is an act of respect, unity and friendship."
Was WN6BSG in 1967. Former KE5PDM, N5SWE/XE2 in Sonora, Mexico. Married 4 kids and 5 Grandkids and counting. Retired from Union Pacific Railroad, 40 years as Locomotive Engineer. Retired Volunteer Fire Fighter and Chief. Retired Union Secretary/Treasurer.
#1 Son is KI6KQJ, #2 Son is KG7YKV,  Daughter is KF7WUQ, Son in law is KF7WUR, Grandson is KI6ZGW and XXYL is WB6DFZ and her folks are both Hams.
Four generations of Hams!!!!
The well worn picture of Tom #2 son below at 10 months old at the CW key of our ham station 1968. The Drake 2B receiver near his head and the Heath Kit DX40 transmitter near his feet. Taken in Concord CA February 1968. Now we Send; .... ..  .... ..
Now we listen:
Tom is now KG7YKV.
Presently Nancy and I are now in Yuma AZ. Am useing a 135 foot Doublet about 40 foot high center. Link to Dublet antenna http://www.dxzone.com/cgi-bin/dir/jump2.cgi?ID=14629
I keep changing the Grid Square listed on QRZ to reflect our present location.
Check out my present locaion on Google map under "detail" above. The satelite view is GREAT!
ARRL member, Fists CW Club #16405, Straight Key CC #12075, Plumas County CA. ARES and Maricopa County ARES, Arizona. Southern SATERN. FEMA: (ics-100, ics-200, is-700a). Quarter Century Wireless Asso #34918 CH.190, OMISS #6484
ARRL accredited VE.
Western Country Cousins #2398, North Western #1583, Southern Country Cousins, Mid-West Country Cousin #1342, Elko ARC, Sierra Nev.ARS, Plumas ARC, Western Pub. Serv., Western A.R.Friendship Asso. 3905 Century Club: 40M SSB 100 point #2613, 75 M 100 point, #2843, Amateur Radio Light House Society #1681.
My station runs from 6 Golf Cart Batteries, solar panels and generators for back up.: Ten Tek Eagle, Icom 756 PRO 2, Heil HC-10 mike, Ameritron ALS-500 amp., Vectronics HFT1500 Tuner, IC AH4 remote tuner, Icom IC-706MK11. Plus have b/u radios and hand helds. I usually use ear phones for my QSOs as my hearing has diminshed and it also keeps the XYL happy.
I carry and when space allows, errect a Gap Titan Vert. (ladder mounted and hinged on Motor Home), a bazooka top fed sloper, Doublet, Double Bazooka, G5RV, ATAS120, Hentenna, 130" long wire, Pulsar, J pole or 3 band HF Fan DiPole. I also carry 2 sets of 4' sect. masts, one 40' Aluminum and one 40' fiberglass but now use 44 foot fiberglass extend a pole.
My mobile is a Icom IC-706MK11 and Scorpion HF screwdriver antenna. APRS with a Kenwood TM-710A . WWW.APRS.FI
My most memorable experince happened about 1968. A Ham knocked on my door (Concord CA) and said he was from Florida on vacation wanted to look me up because I was his first Caliornia contact in Florida (CW), sure was a nice guy.
Many thanks to Fred Lloyd, AA7BQ, the most important QRZ look up!. While you are in look ups, try W9EVT, A station of my dreams! Also Check out "Belly Boat Mobile" at VE6VK
I want to thank all the members who elected me President of the Western Country Cousin Net, I promise to do my best to make this net a better, more active and fun net. Link to our Club Call: http://www.qrz.com/db/W6CCN
We have a Face Book page: "Western Country Cousin Net"
link to Western Country Cousin Net: http://www.wccnet.us
link to Northwestern Country Cousins: http://nwcousins.net
Link To Southern Country Cousin net

: http://ww4scc.net
Link to MidWestern Country Cousin net: http://www.hamdata.com/mwcc.html
Link to N1YZ's HF net listing: http://www.n1yz.com/HFNET_LIST.HTM
http://www.n1yz.com/HFNET_LIST.HTMNew HaNEWNNNNNNNNlink to 1939 Catalog: http://www.radioshackcatalogs.com/catalogs/1939/
link to Western Historic Radio Museum: http://www.radioblvd.com/
My Favorite QRZ page, Victoria: http://www.qrz.com/db/SV2KBS
My favorite philosophical QRZ page: http://www.qrz.com/db/KG4ENP
link to DX CODE OF CONDUCT: http://www.dx-code.org
Tribute to Veterans: http://www.beforeyougo.us/
NEW HAMS video help at: You Tube; N7TFP; http://www.youtube.com/watch?v=hD6EPBw9Fk0
N4UED a Great Christmas and antenna site:http://www.qrz.com/db/n4ued
Hope you are having as much fun as I am!
73, 88, de Roy
Quips and Quotes: It was historian-novelist-journalist Theodore H. White who said, With electricity we were wired into a new world, for electricity brought the radio, a crystal set and with enough ingenuity, one could tickle the crystal with a cat whisker and pick up anything.
Check out this great video by Union Pacific Railroad: Last of the Steam Giants, Big Boy: https://www.youtube.com/watch?v=Yp6OM_hrTUQ
And if you want to know how a steam locomotive works: http://www.youtube.com/watch?v=NjxjLD00Pzc
Video of my favorite Locomotive to operate (UP 6900) now in Portola CA RR Museum: https://www.youtube.com/watch?v=D6ZRp_YtFAU
Jay Leno: Text VS 170 years old CW : http://www.wimp.com/neatexperiment/