Hello, thank you for finding me.  Chandler, Arizona is about 25 miles south east of Phoenix.  Live in the Sonoran Desert!
Superstition Mountains:
Saguaro Cactus                                                                              
First licensed in 2012.  Upgraded to General in 2013 and Extra in 2015.   When I got started, I had two great Elmers to help me learn the basics and answered my questions:  K7BVO and K5ABH.  Thanks guys!
I am currently using a Elecraft KX3, PX3 and KXPA100, a MFJ998 matching network, an Ameritron AL-80 amp (sometimes), with a Hustler 6BTV ground mounted vertical antenna and an Ultimax Endfed antenna in L configuration.   I do like DX!  And enjoy digital modes such as PSK31, JT65, JT9 and RTTY. 
Use my ID-51A Plus with D-STAR; have a DVAP hooked up to a Raspberry Pi 2.  
Sometimes participate in SOTA, Summits On The Air, activiations:
NPOTA Activation of Petrified Forest National Park in Arizona.  Special Event callsign N7P.
KF7QOX (left) and N7PVA (right) and AD1E (not in picture):
I upload every contact to LoTW and eQSL (AG) and periodically to Club Log and QRZ.com.  Will return QSL cards.  
73!  
Paul, N7PVA
----/----
Vertical antenna in the backyard:
My shack:
Mobile setup, Icom IC-7000 with Scorpion antenna: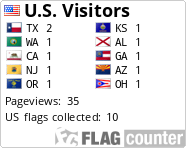 PODXS 070 Club membership # 2049
EPC membership # 24284
100WattsID #397
SKCC #15604
Old QSL Card:
73!  Paul