I go by my middle name --Michael -- friends call me "Mick".
First licensed in 1988 as KB0DLR.
Hobbies are photography, trap shooting, cycling and amateur radio. I am a life member of ARRL, a member of the Dayton Amateur Radio Association, the Muscle Shoals Amateur Radio Club, and the North Alabama DX Club.
Current shack consists of the Flex-5000, Flex-6300 and the SPE Expert 1K-FA Amplifier; Elecraft K3 with P3 PanAdapter & KPA-500 Amplifier; KX3 with KXPA100; Ten-Tec Omni VII; Yaesu 450. Due to lack of space I'm using the SteppIR vertical. Below are a few scenes of  Florence, Alabama and surrounding area.
Florence is on the Tennessee River and near Wilson Dam -- a hydro-electric dam which provides our power. The town is also the birthplace of the jazz great W.C. Handy who wroteSt. Louis Blues and many other jazz standards. Just across the river is Muscle Shoals where the Rolling Stones, Cher, Simon & Garfunkel and many others recorded hits at the F.A.M.E Recording Studios. The University of North Alabama is at Florence and has a beautiful campus complete with a beautiful fountain, fine academics and an elaborate facility to house it mascots -- two lions. The Florence harbor is busy with many boats -- large and small -- which can traverse the Tennessee River to the Mississippi and south to the Gulf of Mexico or north to the Ohio and Missouri Rivers. Tuscombia, Alabama -- about 12 kilometers from Florence -- is the birthplace of Helen Keller and her home "Ivy Green" is still open to tourists.
Thanks for checking my QRZ page. I hope to meet you on the bands!
Please QSL Direct or LoTW.
Cheers and good DX!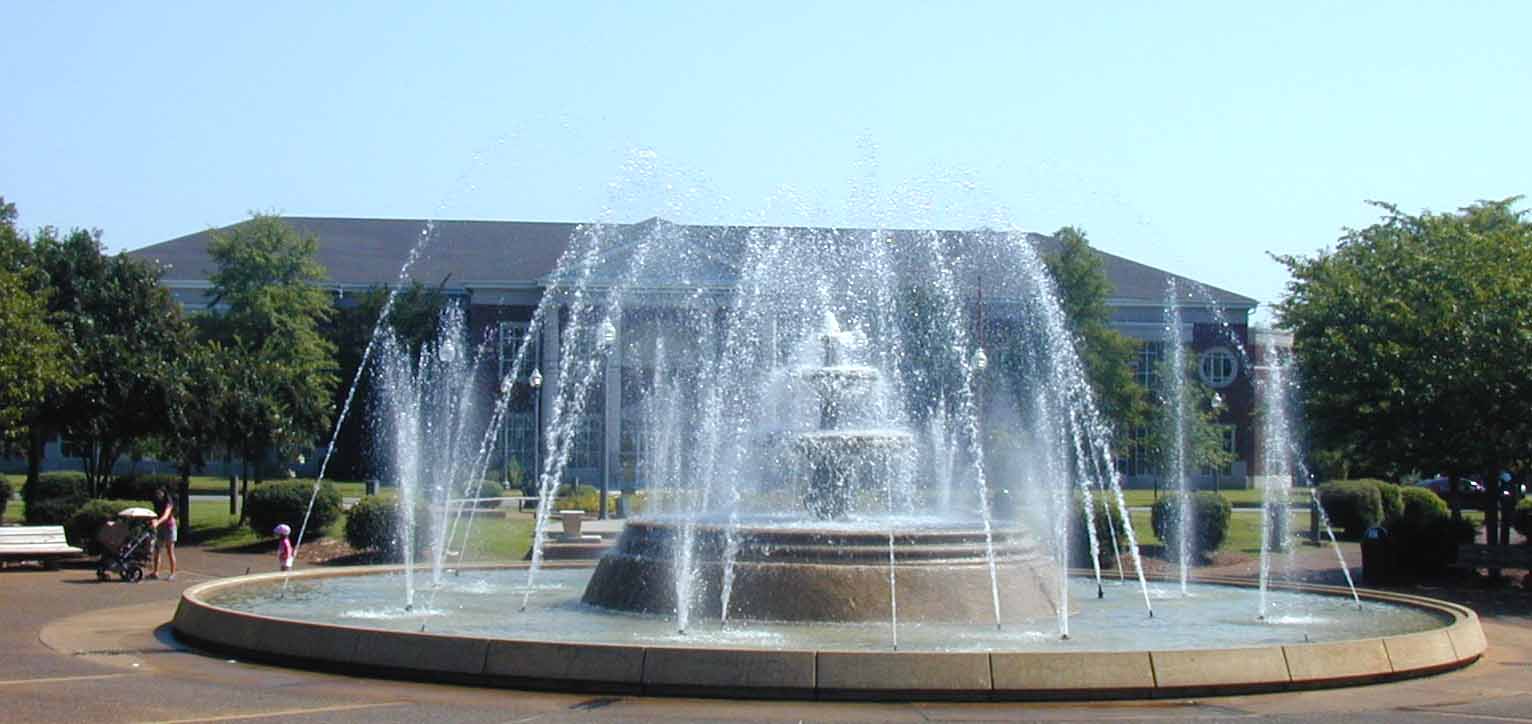 Ivy Green - Birthplace of Helen Keller
---
---
Fountain on Campus of University of North Alabama in Florence and F.A.M.E. Recording Studios - Many Hits by Cher, Simon & Garfunkel, Aretha Franklin & others Recorded Here