The birthday cake was back in 2007.
The cake was fashioned after a 1962 vibroplex key I purchased at a
JARS (Joliet Amateur Radio Society) meeting when I was 15 years old.
Several years back I gave the key to my son Chip for his 36th birthday.

My first license was issued in April 1973 at the age of 15.
Initially my Uncle Ben Mehlhorn, W8MCL (sk) helped me learn morse code during a visit to his home in Dayton, Ohio.
Ben was a dyed in wool RL Drake man. TR4CW and later in life a TR7 / DR7.  Ben designed power supplies for NCR (National Cash Register) in Dayton.  I bought my first station from Ben, a Hallicrafter SX-28 and Heathkit DX-60 plus a hand full of crystals and a VF-1 vfo that I could not use at the time as a novice. Those crystals are the only thing I have left of that station today.
I really miss qso's with Ben on 40 and 80 meters back in the 80's. Hard to believe Ben and my Dad have both been gone more than 20 years now. All of that knowledge, gone...

Great thanks go to my friend Paul Christensen W9AC. Paul and I met at about age 12 or 13 while we were both growing up in Joliet, IL and I hate to admit it but we met on cb radio. Paul already had a novice license at that time, (WN9JCG) Paul was eager to help me get a license as well. Paul sent a lot of code to me on his touchtone telephone in order to help me get my code speed up. I taught Morse Code to my wife, son and daughter on a J38 key Paul had given to me in 1971 or early 1972. Made my first contact on a Johnson Viking 2 at Paul's house.
During this timeline I met Jim Clark WA9YRV (most recently KW9X sk) at a meat locker in Plainfield Illinois where my dad was fortunately purchasing a half beef as was Jim.
Jim gave the novice test to me in the fall of 1972. I took the 5wpm code test from a 45rpm record that Jim had on hand. Made my first 3rd Party qso on Jim's Drake TR4. I remember that day vividly, that cool blue glow of the TR4.
My life changed forever on that day.
I started working for Silver Cross Hospital as an Electrician/Electronics Tech in 1988.  Finished school at Kankakee Community College 1991 in the electronics curriculum.  I am particularly proud of my recent projects at Silver Cross with some unique HDTV work on our in-house TVRO cable network involving Adtec video servers, PVI HDTV modulator with network multicast and Marshall Electronics IP cameras and decoders.  I now have live Chapel services being aired in 1080 HD on Sundays with network monitoring via multicasting.  The last part of the project that is now completed is "Live Patient Bingo".
Like so many of my ham radio friends I can tell you my 40+ year involvement in our hobby has given me an advantage to do things above and beyond my job description.  Fortunately my employer gives me the lattitude to do projects like these.
In the mid 90's I started getting back into the hobby more heavily when I joined the Kankakee Area Radio Society (KARS).
I had been very much into DXing in the 80's but since joining KARS I have picked up so much more knowledge from some particularly good ops at KARS like K9NR, WB9Z, K9CS, W9IE, K9FO, AK9F to name a few.
One fellow I feel particular close to is the definate "go to guy" at KARS, has been for years.  My friend Don K9NR has been more of an influence to me in ham radio and life in general than he even knows.  Thank you to all of you.
I also must give praise to my FLEX Radio mentor Ken W9IE for putting me on the fast track as I venture further into my Flex 6300, 6600 and Maestro station.
It's funny how life events work.
I feel fortuate to have had these people and this hobby positively inflence the way I have conducted my life for the past 40+ years.
My previous callsigns were WN9MGD, WD9AIJ and KO9U.

My xyl Cindy N9IOQ and I believe in the old saying "The family that plays together stays together".
I am blessed with an entire family of licensed hams, all general class, with *9IO* callsigns.
xyl Cindy N9IOQ, daughter Crystal W9IOU and son John "Chip" K9IOC.
Crystal's husband Rodney has joined in the family fun now, his callsign is K9UNO.
>Pictured top, left is daughter/mother Crystal, W9IOU and Cindy, N9IOQ operating at KARS Field Day 2001.
>Top right is Clay N9IO KARS Field Day 2001.
2001 Field Day was the year that Howard AK9F purchased a "Spud Cannon" at Hamvention."
Of course my son Chip K9IOC spent the next year "Perfecting" said spud cannon.
Actually Chip had fine tuned the original design producing some nice cannons since then not only
powered by hair spray but a compressed air version that is VERY accurite at antenna hanging.
>Bottom, left in themiddle background is AK9F and his son.
>Bottom, right Crystal, W9IOU Bob, N9MBR and Chip, K9IOC firing the spud.

This is our recent joy with our new granddaughter Nov 2015.  I love the shirt too, ha!
Please visit our family web site, appropriately named "THE I/O PORT"
located at http://www.qsl.net/n9io/
Some day I may actually get around to bring those I/O Port pages up to date.
My favorite activities are DXing, Contesting and Fox Hunting,
in particular, ARRL November Sweepstakes and contribute to the club
competition score of the Society of Midwest Contesters (SMC) http://www.w9smc.com
I have however come to a point in life that I much prefer CW and RTTY over phone contesting.
DXing has become the priority in my operating habits these days.

Hidden transmitter (Foxhunting) in the river valley area of Kankakee County is fun (challenging).
Above N9IO, talking about my homebrewed Passive/Active attenuator and 2 element quad at a KARS meeting.

At left is my xyl Cindy N9IOQ and I at a KARS foxhunt in the 90's.

I enjoy atttending the W9DXCC convention each year.  Excellent show!
W9DXCC is sponsored by NIDXA (Northern Illinois DX Association).
The NIDXA membership "IS" the 9-Land QSL Bureau.  They are the best IMHO!
W9DXCC contributes procedes to the NCDXF to support DXpeditions worldwide.
I am currently at 282 DXCC Mixed Mode confirmed
and climbing!!!
DXCC CW 235,  DXCC PH 231,  DXCC RTTY 150, and the Triple Play.
Recently achieved 6BDXCC on 10, 15, 20, 40, 80 and 17m.

Also happy to report that I now have 1074 with 1070 claimed in the ARRL Challenge.

LOTW Rocks!
Now to work on 30 and 12 meters.
Have 83 on 30m and 65 on 12m.
I see 8 Band DXCC on the horizon...
44 years in this hobby and still having so much fun...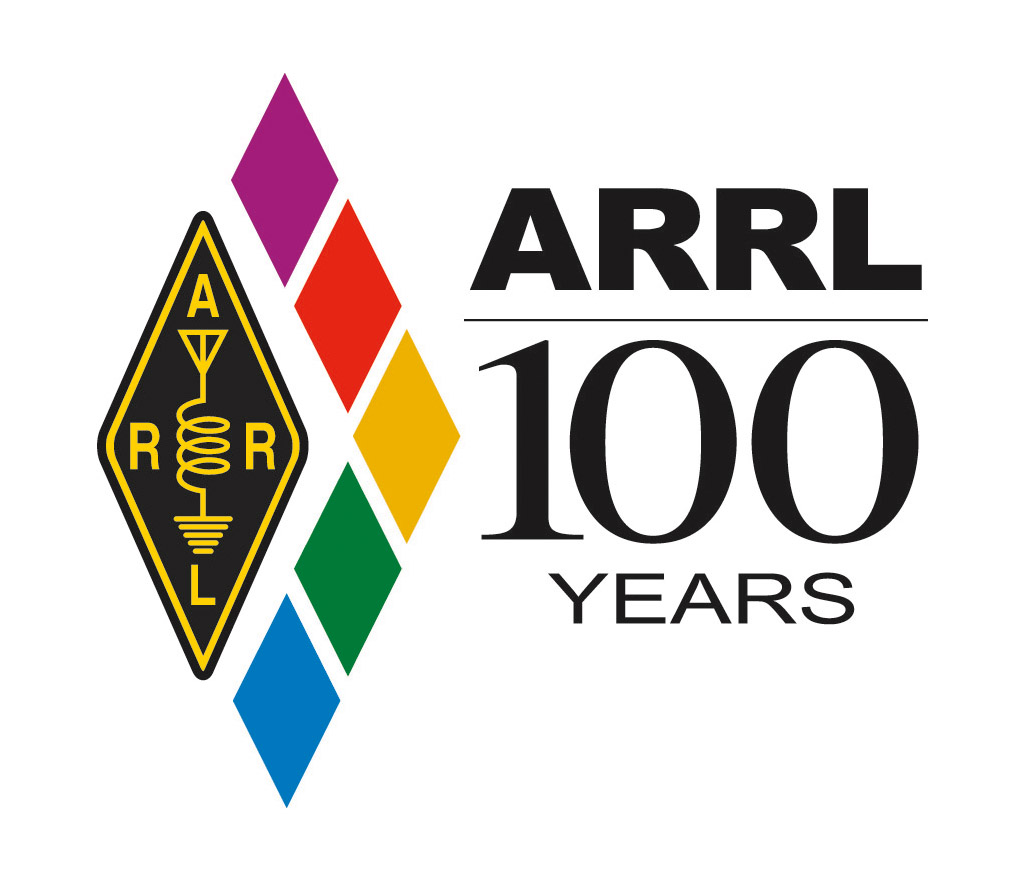 The commemerative piece above to me is as good as receiving wood.
Totally uxexpected it was never metioned by the League that this was going to happen.
Thank you very much to the ARRL and Dave Patton NN1N for the recognition and Illinois team leaders
Jerry Rosalius WB9Z and Craig Thompson K9CT and crew for excellent guidance and coordination representing Illinois.
I am very proud to have been given the opportunity to contribute to ARRL's 100th year celebration
operating as W1AW/9 IL, my QSO's were all in RTTY digital mode.
The keepsake is engraved "N9IO was W1AW/9 IL".

(Above) Photo release from FT5ZM.  Jerry WB9Z sent me a picture of one of the Lexan coaxial patch panels from the lower transmitter site at Amsterdam Island FT5ZM.  Panels courtesy of KARS members N9IO and KC9QPM.
I am happy to have had a small part in the FT5ZM and K1N DXpeditions
by contributing the lexan coaxial patch panels.  Both named DXpedition of the year for 2014 and 2015!
We did the machining in my neighbor Don KC9QPM's barn here in Bonfield, Illinois.
(Below) John W2GD on location at Navassa Island K1N selects an antenna at the lexan RF patch panels built by KARS members N9IO and KC9QPM right here in Kankakee County.  These are the same panels used one year earlier on the FT5ZM Amsterdam Island DXpedition!  Photos courtesy Craig K9CT.  [KARS KEY KLICKS Newsletter]


                                          W2GD on site at Navassa K1N.


                 Left N9IO,  right KC9QPM drilling the FT5ZM / K1N lexan patch panels


             KC9QPM and N9IO with the completed panels


This screen shot was my last QSO on 12m RTTY for my 17th band mode with K1N.
It was also the last day at Navassa, my friends Craig K9CT, Jerry WB9Z and Glenn W0GJ were the last ops that day.
This QSO above was with K9CT.  WB9Z and W0GJ were working the ATNO's stations.
(Below)  In 2012 I was given the opportunity to provide the lexan patch panels for the famed
NH8S Swains Island DXpedition with the help of yet another neighbor of mine out here in the country Bill N9OE.
We machined the panels in Bill's workshop.  NH8S was also DXpedition of the year for 2012.


                        ND2T connecting patch cables on site at Swains Island NH8S


   Left N9OE and N9IO.       At right N9OE beveling the Swains NH8S lexan patch panels

At left is not my original RTTY system but VERY similar. Tape reader, perf machine Model 19 Chicago Teletype.
At right "IS" a few of the keys from my original Model 19 RTTY system, a momento.
I used this system with a HAL TU built by W9RY in the late 70's early 80's.
In the mid 80's I ran a Commodore 64, CP1 interface and RTTY software on a game cart.
Currenty I run Writelog with MMTTY, audio via the Flex 6300 virtual audio DAX into an Acom 1000.
I must say that a very clean 1KW RTTY station is very FUN!  I Love RTTY evan more these days...
Many ATNO's via RTTY...................  .  .   .    .

My first station as a novice in 1973 was the Hallicrafters SX-28, Heathkit VF-1 and DX60 transmitter.

My station in New Lenox 1983 left, 1984 or 85 at right also the first time I used the 1940 Astatic mic head.
Gonset GSB101 amp with (4) 811a tubes and a Kenwood TS-520s.
I tapped the IF in my TS-520 to run a Heathkit SB-620 as a band scope (pan adapter).
The scope was a cool advantage in working split DXpeditions but makes me really appreciate
my Flex 6K series SDR radio pan adapters so much more!
Makes you realize this is the greatest era to be involved in ham radio with today"s SDR technology.
You have no idea that you are missing so much if you have not tried one yet.

At left 1984 doing third part operating, Son Chip K9IOC was first licensed in 1984 at age 10.
Right operating the 1999 Nov Sweepstakes, Daughter Crystal W9IOU was first licensed in 1997 at age 12.

N9IO station in 2000 FT-757gx, FT-102 and Drake L4B.

After a couple of Yaesu's, Icom's and TL-922a in the 2000's jump ahead 15 years to my current station in 2015,
a FLEX 6300 (behind the left monitor) and Acom 1000 amplifier.



HF gear was a FLEX 6300 but recently traded it in to Flex, I am currently awaiting the Flex 6600 arrival.
Amplifier is the ACOM 1000 amplifier, a 1962 Vibrokeyer replaced the Vibroplex.
The Flex 6300 has brought more fun back in the hobby for me that I have not seen since my early days.
Likewise the Acom has very clean output and tunes so quick and easy. 
It is not auto tune like the Acom 2000 but for the price point it's excellent.
Micro assist tuning works very well on the Acom 1000.  1KW any mode any band 6m-160m all day long.
1940's Astatic DN-HZ mic head. I installed a Heil HC-4 cartridge years ago and attached it to a Heil boom.
I found the Astatic head at a hamfest 35 years ago, guess it grew on me since I still think it's cool.
IC-746 I use on 2m in VHF contests. IC-775dsp, FT-857d, FT-100d and TM-D700A Kenwood mobile for 2/440/aprs.
An Array Solutions Six-Pak antenna switch and an MFJ-989b tuner I only use to tune my HF2V to 30m.
TA-33 at 55 ft, 1.5 wave dipole for 12m at 55 ft, 160 Inv-L, Double Bazooka on 80m at 50 ft.
HF2V vertical has above ground radials for use on 40 and 80m (30 with the tuner).
On 17m I have an aluminum dipole made from a TA-33 driven element without traps at 35 feet on the tower.
Also a 40m wire dipole for Sweepstakes at 35 feet.
Receive antennas so far are a EWE pointed north and a bi-directional delta pennant for E/W, KD9SV RX preamp.
My software choice is Writelog for contest and DX logging. Using CW Skimmer now with the Flex 6300, very nice!
The Flex Maestro control unit is a tremendous operating aid to my 6300.  SSDR is great, the Maestro is even better!
The Flex people tell me that we will be able to use both in a near future version of SSDR, keeps getting better!


I am a proud member of the ARRL - American Radio Relay League, http://www.arrl.org/

I authored the current ARRL Central Division Web Site in 2002 under then Director Dick Isely W9GIG.
I stopped being webmaster in April 2010 and turned it over to Greg Braun N9CHA.
Now as of September 2017 I am proud to say that I am once again serving as webmaster of
the ARRL Central Division Web Site and AD at the request of Central Division director Kermit Carlson W9XA.
Visit the ARRL Central Div Web at http://www.central.arrl.org/
Please support the ARRL by joining today.
In 2008 I got involved with APRS.
I programmed the KARS APRS super digis W9AZ-1 in Kankakee,
W9AZ-2 in University Park near Gov St University
and the Iroquois ARC AD9L-1 in Watseka,
the SCHOSP Wide1-1 fill-in digi at Silver Cross Hospital
located in New Lenox, IL and my home I-Gate fill-in digi
N9IO in western Kankakee county (APRS is currently down at home in favor of DXing).
All were programmed using the New n-N Paradigm set forth by WB4APR.
http://www.aprs.org/fix14439.html

Joined the SMC - Society of Midwest Contesters in 2000, http://www.w9smc.com/ GO SMC!!!
Member of KARS - Kankakee Area Radio Society - http://www.w9az.com/
I have been Web Master of the KARS web site since Dec 1997 and
serve on the board of directors and was the former Fox Hunt Coordinator for 20 years.
KARS holds it's Annual Hamfest known as KARSFEST in July.
KARSFEST 2018 is on July 15th.
We can use and appreciate your support. http://www.w9az.com/karsfest.html

None of us are perfect, mistakes happen on the air.
I encourage you to join me in an attempt to observe the DX Code Of Conduct
lest we endure the consequences of the dreaded Wouf Hong.
Best 73' Clay N9IO

I upload my logs to LOTW almost daily or at least at the end of a weekend of DXing
and certainly after the contest is over.
The three best things to happen to DX chasing in my observation is without a doubt
LOTW  OQRS and  ClubLog.
Large Visitor Globe
Flag Counter added May 11, 2013
This 30 Year logo design is my contribution to the SMC celebrating 30 years of contesting from the midwest.
Happy birthday to my friends of the Society of Midwest Contesters (Go SMC!)

My humble tower, this was October 2005.  Rohn 45, 55 feet. 65 feet overall.

(Left)  I began assembly of the HF2V on my homebrewed Extra Heavy Duty Tilt Mount
made from a 4 inch pipe C-Band Dish support.
(Right)  The finished HF2V for 40m and 80m with above ground radials at 6 feet.
Good DX antenna on 80m but it is KILLER PRIMO on 40m !!!)


Phoebe (sk), Penny and Oscar (our Schnauzer babies) being calm for a change.
We recently lost Phoebe after 5 years of diabetic insulin shots. She was a good girl.