My Name is Phil Emory - NE4N
QTH: Rosman, NC 
QSL to P.O. Box 57, Trenton, SC 29847, EQSL, QRZ or LOTW
I do not receive mail at my Rosman, North Carolina Address
My Cedar Creek Champaign Fifth Wheel equipped with a Bubbipole and a Yaesu FT-990​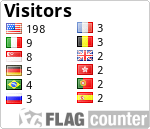 Active on all HF Bands. Member of the QCWA, membership number is 25,666. Geratol # is 1559. Director's # 394. 1010# is 61859. First licensed in 1964. Previous callsigns include WN4TQO, KD4JSW, KQ4CM, and AC4VG. Wife Nancy has her novice license, callsign KF4GGI. 
My home QTH was Greenville, SC until I retired in June 2017. 
I now reside in the beautiful Blue Ridge Mountains in Rosman, North Carolina. The pictures seen below were taken at my ham shack in North Carolina.
The above picture is the view from my ham shack in the Blue Ridge Mountains. The elevation is 3,200 feet above sea level.
My rig includes a Kenwood TS 990S, an Expert 1.3K FA, a Palstar HF Auto Tuner, an EQ Plus, an 8 Band EQ by W2IHY,  and a LDG DM 990 external dual meter. My Microphne is a Heil PR-40 on a Boom. My antenna is a k4KIO Hexbeam up 35 feet and a G5RV also up about 35 feet. I use a Yaesu G 450A Rotor and Ham Radio Deluxe Logging software. 
My K4KIO Hexbeam mounted on a RT-424 GlenMartin 4 1/2 foot rooftop tower up about 35 feet from the ground.
The GlenMartin Rt-424 tower is mounted securely on the deck. The mast is a 1.9 O.D, 12 foot mast purchased at Online Metals. The thrust bearing is a Yaesu GS-065 and the rotor is a Yaesu G-450A.
14 Inches of snow in December 2017
My ham shack is finally completed and furnished 
My dog Bailey in my ham shack before it was furnished
My Ham Shack at my mountain home is located above the gagage seen above.
Me and Bailey. My Wheaton Terrier, 
Relaxing on the deck after yard work.
Rock Creek in front of my mountain QTH.
View of main house and ham shack to the far left.
Another deck view.
View of Gorges Stae Park from the main deck.
View from the deck after a thunderstorm.
Partial view of the main house with the ham shack to the left.
My station in 1964 included a Hammerlund HQ-110 receiver and an Ameco 75 watt CW transmitter.
Large Visitor Globe