The Farmhouse                                                                                                  no Neighbour here
�
left side in Shack the Old Radios               (still are all in use)                            and the new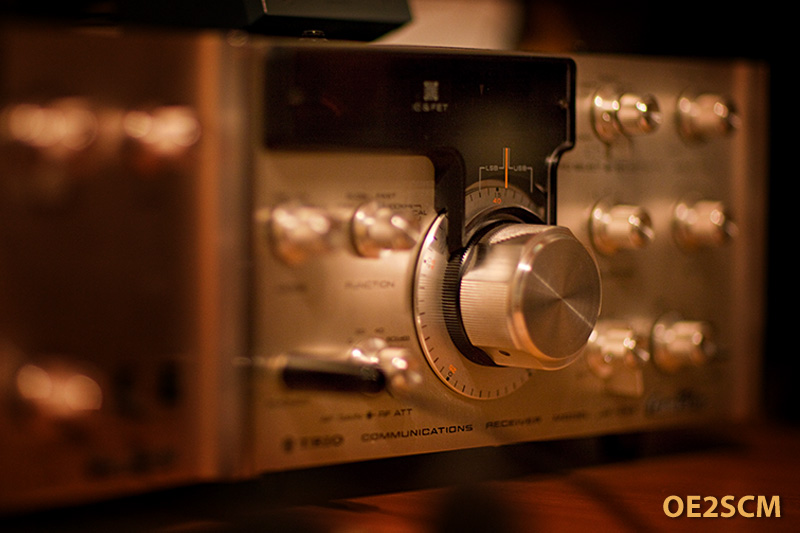 my favorite old VHF Transceivers both in use for Tropo and Sporadic Es Dxing
at Night in fall    and Winter time   (picture below)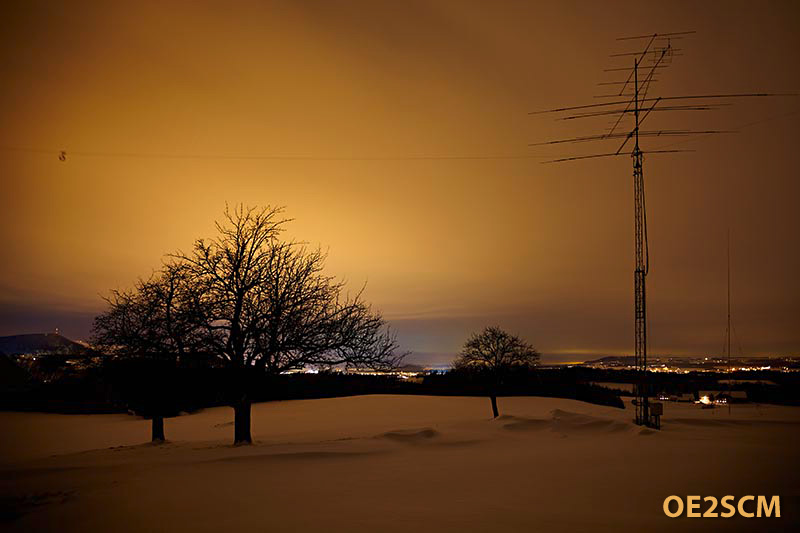 myself during visit at a shortwave Transmitter site with 500 KW Tube                 my Tower and Antennas
HI Dxer, I am Gerald (Geri)
This are the Pictures from my DX QTH outside the City (15 km or 9 miles) from Salzburg.
The Station is situated on hilltop at 652 Meter or 2139 feet above sealevel on a 25 Hectar (65Acres) wide Farm.
Here is no noise, no Plasma Tv, no other Elektronic Equipement only HF from my Antennas.
now have a nice new Radio... TS 590S ... together with all others...
73 and good DX
see you in the PILE UP