OldHouseRadioClub Finland
We will take part of CQWW RTTY 2017 contest in M/M serie 
Pse give us many QSO's !
Sereval peditions in summer 2017
OHFF-0037
IOTA EU-002
DXCC  OH0 - Åland Island
QRA grid KO09LW
Another pedition be aimed at Åland Island (OH0) rather Kökar Island, which is located in rare square KO09lw !!
So, we will try to make qso's also in VHF -bands !!
We are on the air between 1.8. - 5.8.2017 - Callsign is OH0/OF5C
4 radiosetup's with two amps:
FT1000MP, FTdx1200, FT857, IC7300      Challenger II & TL922
80m/dip,  60m/dip,  40m/vert+dip,  30m/vert,  20m/2el beam+dip,  17m/2el moxon,  15m-12m-10m/dip 
6m/4el beam,  4m/5el beam, 2m/13el boomer
QSL card´s via buro or direct during next winter 
see more:  http://www.OH5C.com
Trip to nature reserve - OHFF-0209
(On air 27.7. - 30.7.2017 with call OF5C/p - Also we will take part of IOTA -contest)
5 radiosetup's with two amps:
FT1000MP, FTdx1200, FT857, IC706, IC7300      Challenger II & TL922
160m/dip,  80m/dip,  60m/dip,  40m/4sq+dip,  30m/vert,  20m/3el beam+dip,  17m/2el moxon,  15m/3el beam, 12&10/dip
6m/4el beam,  4m/5el beam 
QSL card´s via buro or direct during next winter 
see more:  http://www.OH5C.com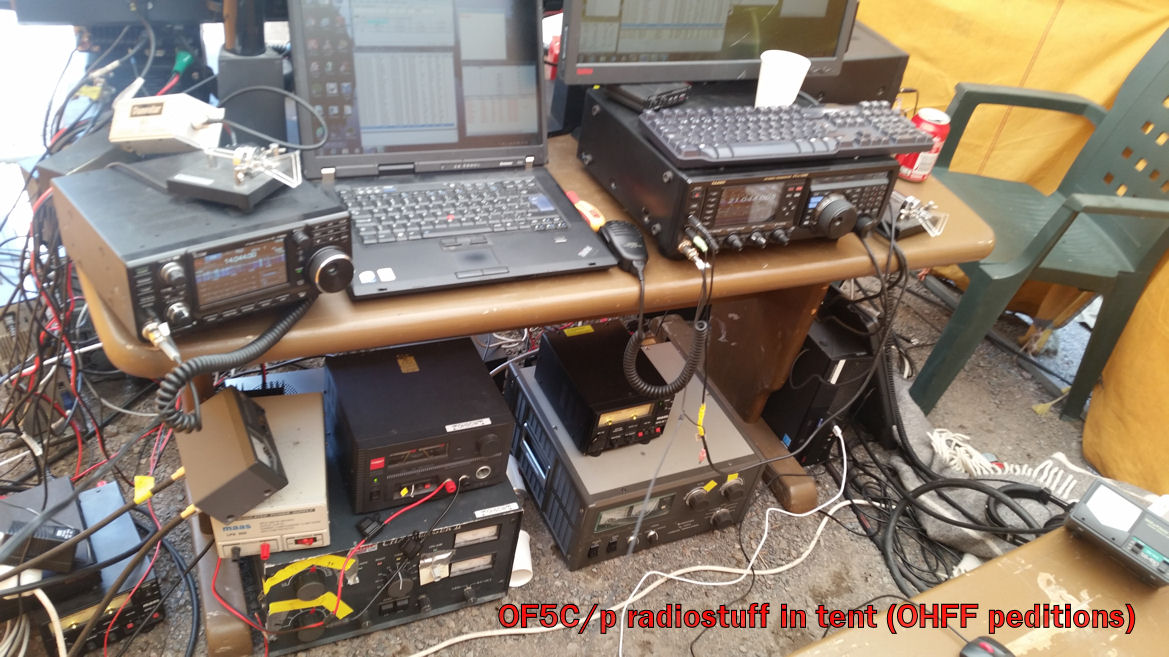 Visitors since 25.7.2017
Large Visitor Map
Special Callsign
Finland 100 years
--------------------------------------------------------------------------------------------------------------------
MINIPEDITION TO ARBORETUM  8.4.2017
Check:
----------------------------------------------------------------------------------------------------------------
Check OH5C homepage for more information