On the occasion of the world exhibition TITANIC the occasional station OM2015TITANIC will be transmitting from exhibition Incheba Expo in Bratislava in days from 12.08 to 31.12.2015.  The transmitting will be realized by services CW, SSB and Digi. There are many of original artefacts, set of exhibits which were parts of liner equipment as parts of furniture, porcelain and personal items of passengers on the expo Titanic. Thanks to the precise reconstruction of cabins, machine room or dining room you can experience the atmosphere of luxuries and technical progress of that fascinating epoch. The Miro OM3CU added to the expo his handmade model of Titanic liner radio station.
--------------------
     Pri príležitosti konania svetovej výstavy TITANIC vo výstavisku Incheba Expo v Bratislave bude vysielať stanica pod značkou OM2015TITANIC od 12.8. do 31.12.2015. Vysielanie bude prevádzkami CW, SSB a Digi. Na výstave Titanic je množstvo originálnych artefaktov, séria exponátov, ktoré boli súčasťou vybavenia lode, kusy nábytku, porcelán a osobné predmety cestujúcich. Vďaka dokonalej rekonštrukcii kajút, strojovne alebo jedálne vdýchnete atmosféru prepychu a technického pokroku tohto fascinujúceho obdobia. Výstavu doplnil aj Miro OM3CU o exponát vlastnoručne vyrobenej makety lodnej rádiostanice Titaniku.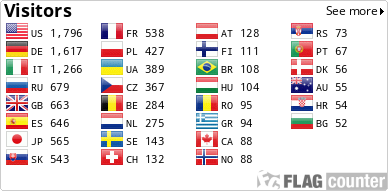 6675607 Last modified: 2015-08-30 07:26:12, 1992 bytes
Login Required

Login is required for additional detail.
You must be logged in to file a report on this page
Public Logbook data is temporarily not available for this user