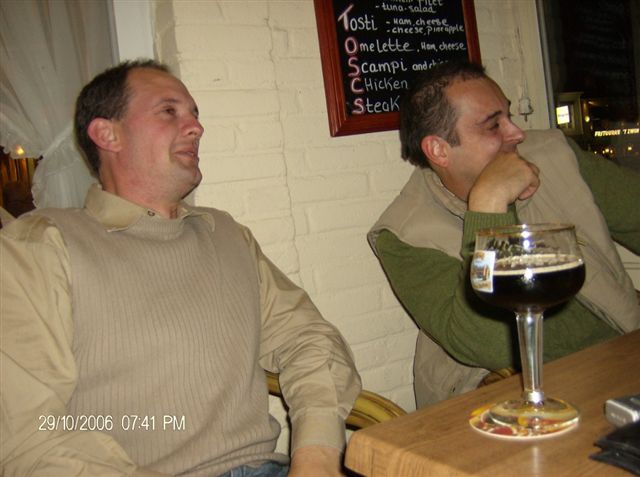 here is a little story of myself i'am philip i'le was born on the 15 september in 1965 i'am married with nathalie and have 3 kids two girls and a boy,i'le work as a furnitur painter in a kitchenfactory i'am stil bussy with radio from 1979 and have my license since 1999 without regret .here you can see also a few friends of my that is ON4CKY : etienne and ON4CFI : reginald but my best friend stil ON4BIT : filip, that is my best friend for over 42 years we do much toghetter about hobby, as you can see i'am an icom fanatic i'am run a new icom 7300 radio and a new icom 2730e, antennes are for vhf uhf a 2 times 5/8 vertical from daimond, an for  hf an original G3TXQ HEXBEAM 6 BANDS and a hyendfed for 20 an 40 meter also i'le use now a brand new hal 600 atlantic solid state lineaire amplifier real state of art an a brand new pr 10 heil microphone with real good radio reports.and my brand new toy is a codan 9350 hf mobile antenne for hollyday use on the campsite .that is a littlebit my story,73's.
qsl can always senr to the buro, please no dollars!!!!
8479774 Last modified: 2017-11-28 15:05:00, 3150 bytes
Login Required

Login is required for additional detail.
You must be logged in to file a report on this page
Public Logbook data is temporarily not available for this user
World Continents Award

#4591


Granted: 2015-02-17 21:05:02 (ON5CQ)



Endorsements: