QSL PREFERED VIA BURO ......... all cards received via buro will reply same way via buro
IMPORTANT FOR DIRECT QSL !!!!!!!! POSTAGE COSTS . For DIRECT QSL PLEASE INCLUDE 2 greenstamps . I WILL RETURN ALL QSL RECEIVED WITH INSUFFICIENT POSTAGE VIA THE BURO !
PLEASE NO IRC ....... All QSL's received with IRC will be returned via bureau  .....
PLEASE DONT LOTW oR E-QSL to me !!!  I only have a paper log !!!
OR0A is my vanity call. My first callsign is ON6ZK. OR0A is the second call of ON6ZK ( 2 by 1 ). I'm a hamoperator since March 1993 , started as ON1GB on UHF and VHF. Got my full license as ON6ZK in Sept 1993. Since March 2006 I received my 2nd call OR0A.
Born in 1964 , work as a sportmanager. Married with my lovely wife Micheline since 1986 . We have one daughter , Charlotte , born 15 octobre 1998. Both of them are not realy interested in Hamradio. I have three nice dogs , a Beagle .... a Maltezer and a small chiahua ....they are even more crazy than their boss. :-)
------------------------------------------------------------------------
QRP QRP QRP QRP QRP
I operate QRP most of the time if I'm not chasing the latest expedition.... I have several QRP rigs :
Yaesu FT857 at5 watts QRP and a home made delta loop on 20 meters. You can find me most of the time on 14.060 Mhz. Just love it playing with my German "Wehrmacht" straightkey ...... it was used in the 2nd world war !
Also have a Yaesu FT897 wich I use QRP sometimes.
An ICOM 7300 @ 5 watts is also a big upgrade in my QRP operation.
I built my own MFJ CUB transceiver on 14 Mhz , 1 watt out ! Works awfull great !
 .......
I always hang around 14060 Mhz for QRP contacts ! Skeds are welcome !
------------------------------------------------------------------------
About my working conditions : I run an Optibeam OB16-5 (look at www.optibeam.de or at ON6ZK on QRZ.COM) , which is a large antenna. 4 elements monobanders on 20/17/15/12 meters and an 8 element monobander on 10 meters. On 80 meters I have a home made 1/4 vertical of a Spiderbeam fiberglass mast of 18 meters , I hooked up an antenna wire on it with straps. It works awfull, it has 12 radials right now, planning to put on more. The Third antenna on 80 meter is an FD4 Fritsel with the apex only 6 meter above groundlevel. The vertical works best for DX , the Delta loop works great on the European continent.
I recently installed an inverted L for 160 meters .... the vertical section is about 15 meters high, and I have about 21 meters horizontal wire. 3 radials but very good soil ! . Great fun on topband !
I also have a 1/4 vertical for 40 meters in my backyard with 20 radials.On 30 meter I also have a homedmade 1/4 vertical .This one has 4 elevated radials.
For portable operations I use an MP1 antenna system.... I'llwas QRV in TA as TA4/ON6ZK/P end August 2010 and August 2011. Made about 85 QSO with 2 watts and the small MP1 antenne on top of the 9th floor of the hotel in 2010 .... 2011 ( only 10 QSO , very bad location :-( ! )
I was QRV as SV5/ON6ZK / P in august 2013 , QSL cards via buro are fine via ON6ZK ! Had 300 QSO for this operation mostly on 14 mhz SSB and CW.
My main transceiver is the ICOM 7300 which I bought in 2016 !
What a super great receiver it has. It outperfoms all the other radio's I have!
I also have a Kenwood TS590.
The pictures above shows me on a very hot day , having a potable operation in my garden , QRP with mu FT897 and a vertical 1/4 lambda with 16 elevated radials. Photo taken May 24th 2009. Great fun !
Collins Line KWM2A !!!!
My main transceivers are a ICOM7300 , a  Yaesu FT1000MP,a Kenwood TS 850 S and a TS 590S . I have Alpha 99 amplifier, an Acom 1000 HF amplifier.
I collect older equipment as well. I have2 Yaesu FT101ZD + FL2100Z amplifier , 1 Yaesu FT901D with the FL2277 amplifier  and a Heathkit HW101 but my favourite is my COLLINS KWM2-A( see picture). On VHF/UHF and 6 meters I have a Yaesu FT736R. 200 watts on VHF , 100 watts on 6 meters and 25 watts on UHF. Antenna's are a 17 element yagi on 144 Mhz. , a 19 element on 432 Mhz. , a 5 element wide spaced yagi on 50 mhz. I'm QRV on 4 meter as well with a 5 element yagi . I also have a set of Kenwoods TR751 and TR851 , for local chats on a small vertical.
Other equipment : FT897 , FT857 X108G
OTHER CALLS : EA8/ON6ZK ( 2004 - Gran Canaria) , EA8/ON6ZK (2007 - Tenerife) TA4/ON6ZK/QRP ( 2010 & 2011- Lara, Turkey) , SV5/ON6ZK/P ( 2013 - Kos Island , Greece )
see pictures of my equipment
picture 1 and 2 are my Collins line
my UHF/VHF rig : Yaesu FT736R ( also 50 mhz and 23 cm modules
inside)
Kenwood TS850SAT , one of my favourite toys and you will hear
me most of the time with this radio.
contacts with the local gang on 145 287 Mhz FM
Alpha 99 HF amp , isn't she a beauty ????
Yaesu FT1000MP
Yaesu FT 101ZD with Warc bands, I also have a FL2100Z amplifier with it .
 I have 2 of these FT101 ZD 's but 1 is in use at ON4ORP John , my father , he gave
me the ham virus , check his page on QRZ please
Alinco DX70TH and a Yaesu FT897
"Hot Water" 101 HW 101 Heathkit , FB rig for HF !!!!
I love this beauty ! Bought it for 100 dollars 20 years ago
and it sounds awfull great !
This reminds me about the Heath magazines my dad received when I was a kid. I was excited about all this even when I was just about 12.
I have built a MFJ CUB transceiver ( CW - 1 watt) on 14 mhz and it works great; Have made several QSO with it across the Atlantic Ocean , this with only 1 watt and a 1/4 lambda home made vertical up 10 feet above the ground with only 2 radials ! This realy gives my a kick .....
Different CW keys / love CW !   The SB200 is sold ...
see this ( video) of my antennasystem :
http://nl.netlog.com/go/explore/videos/videoid=3467614
Another hobby is collecting sportcars , this is my 1988 Porsche Carrrera , it is in excellent condition. I always have been very excited about this "wheels".
I only drive it when the sun is shining ......... it has 218.000 km on the meter. It became an oldtimercar November 2013 , which means it is almost 29 years old.
I also have an 1968 Ford Mustang 6 cylinders 3,3 Liter. This car was bought buy my dad in 1968 and he gave it to me at my 21st birthday. Awesome !
Best Belgian Beer ever !! Karmeliet !!  When you are in Belgium try this beer !!
Thisare a great Belgian Beers !
1. KARMELIET BEER ...... you never tasted a flavour like that , it is the best Belgian Beer ever .... !!!!!
2. DUVEL ..... translated is means Devil and make sure not to drink too many of them...... the devil is in the bottle indeed !
I have had this "experience" already ........
3. TAURO ... great blond beer ! I love this new Beer ...... Also with with this one ...be careful !
Thank you for reading my page !
Hope to cu on the air (again) !
Skeds are always welcome !
If you have a request to work this station send me an email please and we will see what we can do : or0a@telenet.be
script tags are not allowed.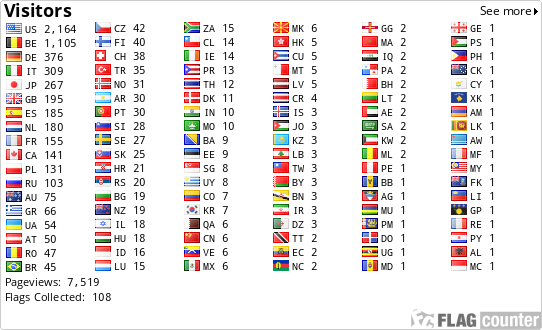 script tags are not allowed.