Some of my other interests are making photos of butterflies and collecting stamps with butterflies.
If your envelope with a direct QSL card is supplied with a butterfly stamp or contains used or mint
butterfly stamps inside, it will be considered "sufficient return postage" for a direct card in return.
But all received QSL cards will be replied! (via bureau, eQSL, or direct).
(eQSL and LoTW only after 01-01-2000).
On the top you see a selection of my stamp doublets, and below some butterflies from my garden.
You will often find me in major SSB contests e. g. ARRL Int. DX, CQ WPX, IARU, WAE, SAC, CQ WW, ARRL 10 m.
73 de OZ5EV, John
Cynthia cardui                                                           Inachis io
Lycaena phlaeas                                                       Celastrina argiolus
Vanessa atalanta                                                             Argynnis paphia
In Denmark we have recorded nearly 100 different species of butterflies and more than 900 moths.
Thank you for looking me up, and in particular for new flags!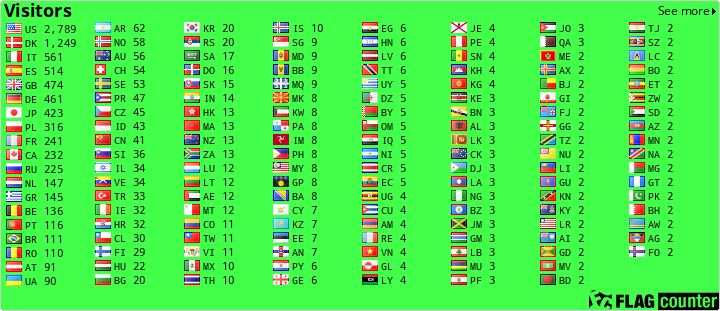 Get Your Own Visitor Map!