At present, I can only confirm LOTW, QRZ or papercards (direct and bureau).  Please no eQSL.   If you have sent me a paper QSL, I am in the habit of confirming all band modes up to the day the card is printed. A new QSL is not needed.  If I still need your country for a band or mode, I will ask PSE QSL.  Else, they will come with TNX QSL, and no additional QSL reply is needed.  The preferred mode remains LOTW.
If you collect the traditional paper QSL, I still have photo QSL cards (like the one above, but also a few of the older types. A collection of my cards are at: http://www.qsl.net/p43e/w_p43e_qsl.htm.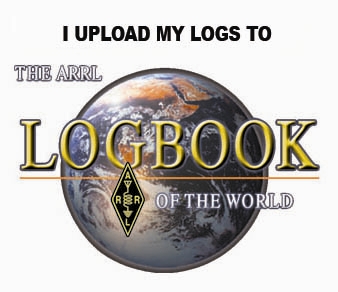 Uploads will be every 2-4 weeks as time permits.

FISTS # 5055        IOTA SA-036               FK42xm              CQ 9             ITU 11
A new TH7 has replaced the previous TH7 on the 45ft tower (Jan 2015).  The coax and rotor has also been replaced. 

A off centered dipole for 40m- 80m was installed on Feb 24, 2016.

On the 70 ft tower a Cushcraft 40m monobander will be erected in the future. 

The plans are to install a 6m beam as well, and a few dipoles for 30m, 17m and 12m. 

No plans for 160m as yet. 
Please NO eQSL. Only LoTW, direct or bureau cards (including FISTS cw club) are answered. Note that the P4 bureau is also using P.O.Box 614, Aruba since January 2011.
Other calls:
S5/P43E (Visitor to WRTC Slovenia, July 2000.)

OH2/P43E & OH0/P43E (before and after WRTC, July 2002.)

CT3/AG4JY (Before CQWW SSB, Oct. 2005.) QSL via my homecall: P43E.

Also licensed as: AG4JY, now AD4EE (>Mar 2013).

QSL via my homecall: P43E.
Special Events:
P487IARU April 2012 (87 years of IARU)

P490IARU Oct- Dec, 2015 (90 years of IARU)

​P40AUA Mar 2016 (40 years of Aruba's flag and anthem; and 30 years Status Aparte)
Contest operator at:
OI2HQ (IARU multi-multi 2002)

A61AJ (CQWW SSB multi-multi 2003)

CT3YA (CQWW SSB multi-multi 2005)

PW5J (WRTC competitor, July 2006)

KK1Z (R2 multiplier during IARU/WRTC 2014 @ K1IR)
73, Emily
Flagcounter since Feb. 18, 2011