Dear OM,
Thanks for visiting my page!
The callsign PD0DIB is back on the air again, QRV from Uden, a little town in the south-east part of The Netherlands
Licensed since June 1977, going on-air / off-air /on-air / etc..
Now I'm retired and I'm on-air again.
Mostly Digital (CCS/DMR: 2045112 / 2045120) on D-Star and DMR (Brandmeister), experimenting with DVAP,  DVMega on Raspberry (MMDVM) and BlueDV, and the new toy: ZUMSpot PI-HAT.
On VHF/UHF analog with Kenwood TM-D700A; Yaesu 7800
On UHF Mobile: Motorola GM380 
ON VHF/UHF HandHeld: Yaesu FD-60
On D-Star with UP4DAR, Icom IC-E92D and Icom ID-31E (MMDVM HotSpot)
On DMR and VHF/UHF FM with Retevis RT8 (UHF only) and Ailunce HD1 (VHF/UHF)
Hotspots at home and portable:
DVMega on Raspberry, running MMDVMHost with the Pi-Star image (MW0MWZ, Andy Taylor) running D-Star and DMR
DVMega on BlueStack running BlueDV for Android (BlueTooth / portable) and BlueDV for Windows for D-Star and DMR
ZUMSpot, running DMR and D-Star, experimenting with C4FM (Fusion)
DVAP "Red Dongle" for D-Star (VHF), running Pi-Star Image (DStarRepeater)
Special:
UP4DAR (Universal Platform For Digital Amateur Radio) for D-Star. This one has a build-in AMBE vocoder and is directly connected to the D-Star network via internet (no radio needed).
Project at the moment (2017): MMDVM Digital All Mode repeater with 2x Motorola GM360 (UHF), based on the Raspberry & Arduino Due with SP8NTH modem/filter board.
I'm experimenting with Custom firmware for the TYT/Retevis DMR Radio's and running a support group for those on Facebook : www.facebook.com/groups/KD4ZToolkit/requests/
I'm a member of the DARES (Dutch Amateur Radio Emergency Services) 
===================================================================
I'm  one of the 'basic' operators for Scouting UOTHA (Scouting Group in Uden) during the Jamboree On The Air (JOTA) special for all Digital modes (D-Star, DMR/Brandmeister and C4FM)
Call for JOTA 'analog' (HF / VHF / UHF) : PA3FFL/J
call for digital                         : PD0DIB/P (CCS/DMR 2045112 / 2045120)
All JOTA QSL: pse use PA3FFL/J via Dutch QSL-office
===================================================================
73! and all the best,
PD0DIB
Rob
QSL Information: I'm NOT sending/receiving QSL by the Dutch QSL-office. If you send one directly, You get one back! (Yes, I do have them 
)
Member of the Dutch Amateur Emergency Service
Weather forecast for UDEN, The Netherlands (JO21TQ):
The weather at the moment: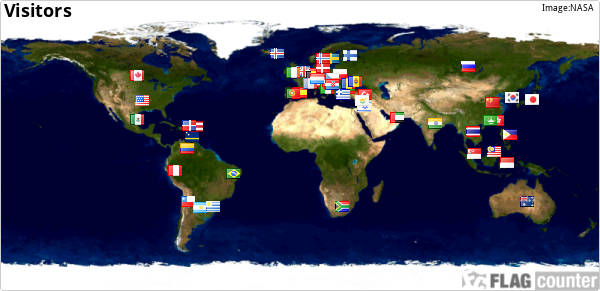 As of 16SEP2017