Check out my website on http://www.kralendijk.org !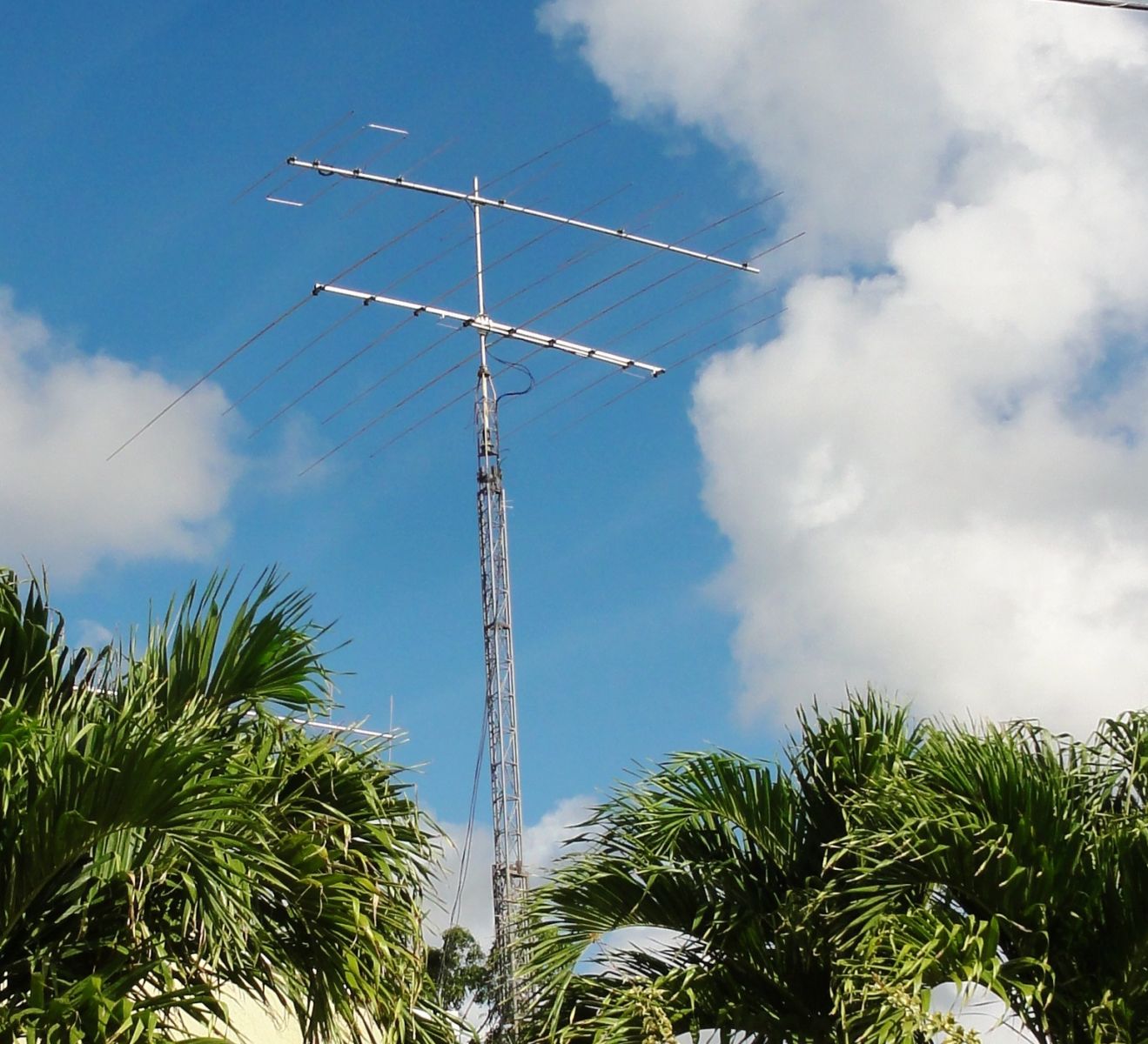 On November 10, 2012 we(Bert PE2KY, Marco PE2MC and myself) installed a 9 element Optibeam(OB9-5) for 20 to 10m and a 6 element LFA Yagi for 6 meters.
---
Bonaire became a separate DXCC since 10-10-2010.
November 2012 I started using a QSL manager, Tim, M0URX:
Tim Beaumont MØURX
P.O. Box 17 Kenilworth
Warwickshire CV8 1SF
ENGLAND
As I am personally not interested in receiving cards, you can also use Tim's excelent OQRS service via
And have a look at his website also ! http://www.m0urx.com
The buro cards take a very long time to reach me and our mail system is very unreliable so if you already send me a card and got nothing back, you can still try Tim's OQRS service in order to get Bonaire confirmed more quickly.
Ordering a buro card via OQRS is totally free!
The log in OQRS is OK since the start of PJ4NX in Januari 2008.8
Update 2013 June 28: My LOTW is up and running again ! (Tnx to Tim, M0URX)
---
I am secretary of the Dutch Kingdom Amateur Radio Society(DKARS) and editor in chief of the free monthly DKARS Magazine .
---
March 27th 2007 I have moved permanently to Kralendijk on the beautiful island of Bonaire (FK52UD)in the Dutch Caribbean(PJ4).
I am active on HF, 6m and 2m (EME).
Starting October 10 2010 (so 10-10-2010) Bonaire is a new DXCC! (No longer PJ2/PJ4, The Netherlands Antilles)
---
My excelent 6 meter 6 element LFA-Yagi(on top of the tower) is supplied by HPSD in TheNetherlands:
And not to forget the 9-element OB-9-5 5 band(20-10)Yagi supplied by Optibeam in Germany: