Special QSL Card - 2017
The Special QSL card 2017, with Limited Edition, is allusive to the Decade of 70 - Disco Music with Ham Radio graphics.
ALL CARDS RECEIVED WILL BE ANSWERED.
Special QSL Card - RIO 2016
The Special QSL card, with Limited Edition, is allusive to the Olympics in Brazil that will happen in the city of Rio De Janeiro.



Please send your QSL Card directly or via Bureau. I collect and respond to everyone.
And also update LOTW daily.
---
PY2FUL
Fulvio Cristofoli
Prof. Fulvio Cristofoli - PhD
e-Mail: PY2FUL@gmail.com
Facebook: http://www.facebook.com/py2ful
Please, send your Card QSL:
LOTW, eQSL, Bureau and/or Direct (PY2FUL - Caixa Postal: 82.035 - São Paulo - SP - CEP: 04202-020 - Brasil)
---

Born in Sao Paulo - Brazil in 1970 (46 years old) and started as radio citizen in 1987 (License PX2H6462). It belonged to the Executive Group of Radio Broadcasting (Channel 16), being named the Gamma Unit 40. In 1999 I took my amateur radio license (Class B ), winning the indicative PY2FUL. In 2016 i became the Class A.
I am a Doctor in Business Administration from University of Sao Paulo (FEA-USP), Master in Business Administration from the University of São Caetano do Sul (USCS), Specialist in Planning, Implementation and Education Management Distance from Universidade Federal Fluminense (UFF), Graduate in Business Administration and Technology Information.
I am a academic director and professor at the Management and Law School at University Methodist of Sao Paulo and i teach administration, information system, business intelligence, customer relationship management and business strategy.
Thanks for your visit.
---
MEMBER GROUPS
Member LABRE (Since 1999)

Member CWJF - Number: 715

Member Amateur Radio Society (ARS) - Itália 

Member ARRL - American Radio Relay League

Member eQSL

Member Natal Digital Group

Member European PSK Club

Member Feld Hell Club

Member Digital Modes Club

Member Gruppo Radioamatori Alpini

Member PSKTRENTUNISTI - Modi Digitali

Member 30 Meter Digital Group

Member Belgium Digital Modes

Member Russian CW Club

Member Croatian Digital Group

Member European ROS Club

 

 

Member Belgium Club SSTV

Member S.P.A.R.

Member ShortWave Amateur Radio Listening

Member BARTG - Number 9210

 

 

 

 

 

 

 
---
MY STATION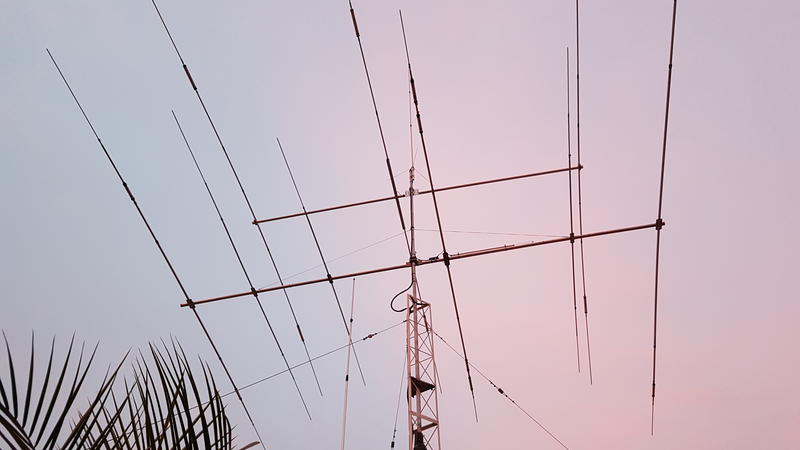 __________________________________________________________________
CARD QSL
---
DIPLOMS
| | |
| --- | --- |
| eDX - eQSL - Mixed | eGRID - eQSL - JT65 |
| ePFX300 - eQSL - JT65 | ePFX300 - eQSL - MIXED |
VISITORS