1st amateur radio station in Slovenia S59ABC since 1951
In 1924, at the very beginning of broadcasting, a radio club was founded in Maribor, second only to Zagreb in the then Kingdom of Yugoslavia. Its members were mainly interested in receiving technique.
Despite WW II devastation and general impoverishment enthusiast in Maribor began to gather again already in 1946 and only a year later organized first basic amateur radio courses. After legal permission to build and use amateur transmitters, the group was in 1951 the first to receive a Yugoslavian club call sign - YU3ABC.
In early 1970s members of another club in town, YU3BUV joined, and in 1986 the club membership reached a record 296 hams with 160 HF and VHF transmitters.
In 1991 club members with their equipment took active part in the 10-day war for independence of Slovenia. A year later they established much needed communication links for refugees from Bosnia-Herzegovina and their families. For both activities the club, as the only one in Slovenia, was awarded a high national decoration. In 1992 the Yugoslavian call sign was exchanged for the Slovenian one – S59ABC.
At the end of 1990s the club had 138 members, state-of-the-art equipment, and was present in all modes on HF, VHF and UHF.
With much engagement and many hours of voluntary work members in the year 2000 built a neat shack with good equipment ant high antenna towers on the idyllic hilltop of St. Urban just above Maribor. From this superb position many a top achievement was recorded in both national and international HF and VHF/UHF contests. Some 60 members now gather weekly in their meeting room in the outskirts of the city.
Saint Urban 595m ASL
Vertical antenna for 80m
5.december 2010,sunset
Air photo june 2010...by S51NO Stane
Installation of

antennas

06.07.2012
OptiBeam OB13-6 06.07. 2012
Flex yagi 11el 6x for 144mhz
Installation of new antenna rotator Prosistel PST61D by Dany, S59O
S59O Dany and S57MPU Marko
S59O Dany,S54Y Andrej,S57MPU Marko and S51K Igor
In the contest S59ABC (S51DS Marko)
Velko (S57VG)in the S59ABC
Marko (S57MPU) installer of our antennas!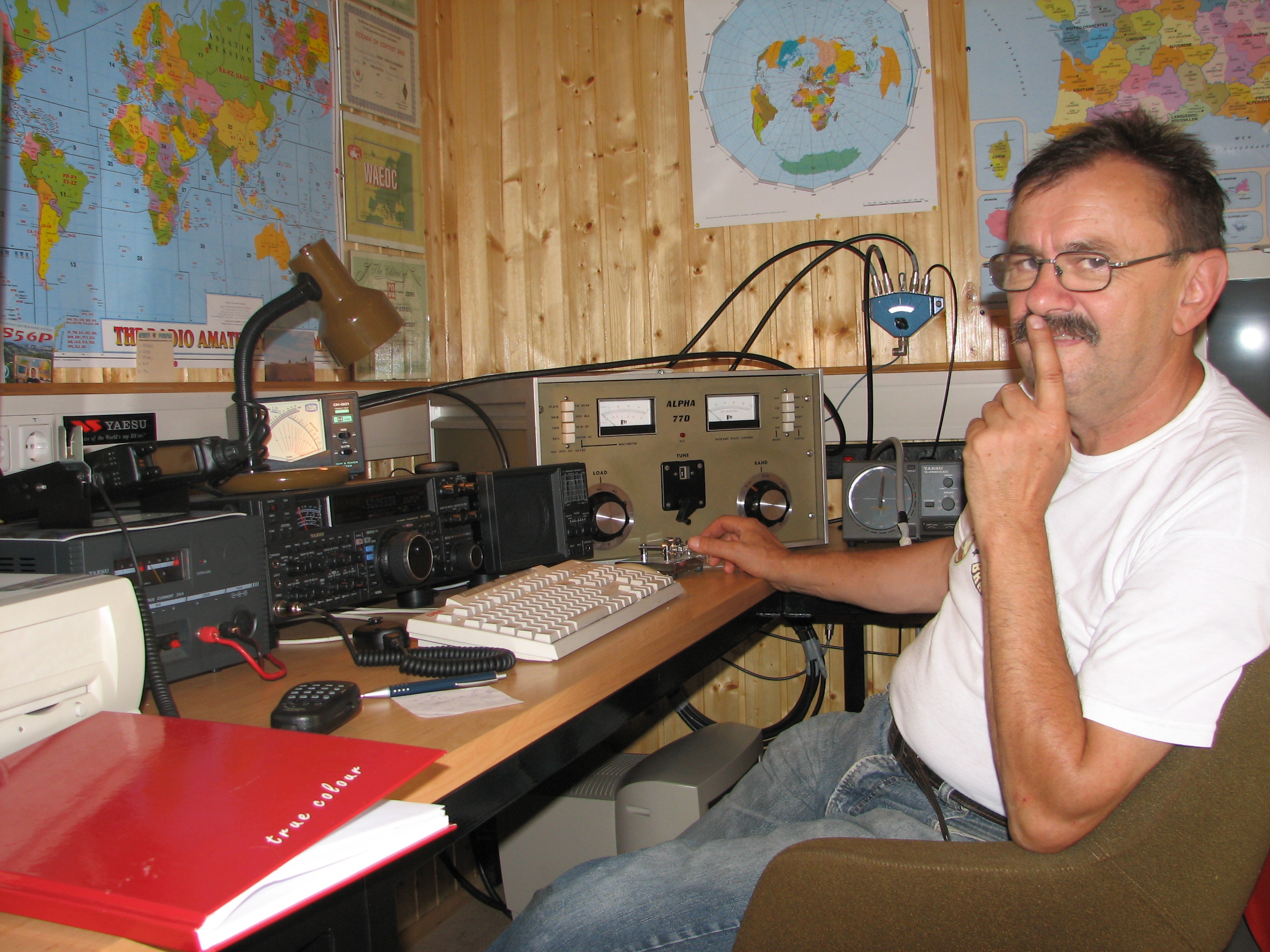 Zorko, S51IV team's technical support
Picnic June 2010...left..S51IV Zorko,S53W Bojan and S59O Dany
Short video of our location!
Installation OptiBeam ob12-4C
CQ WW Contest 2009
Short Video winter 9.1.2010 !