About QSL
LoTW is my only way to exchange QSL and my upload is done within a day or two after our QSO.
From time to time I confirm eQSL but I do not upload my complete log to eQSL.
I do not collect paper QSL, if I need a specific QSO confirmed for DXCC and the paper QSL is the only way, then I will request a QSL from you in the way you like to have my request. So please do not send me your QSL card unless I have asked for it, I do not collect QSL cards, I use LoTW.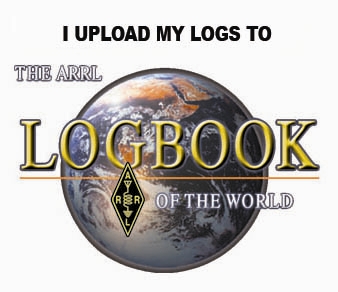 Towers

I got two towers, one 12 meter and one 18 meter, both free standing - no space for guy wires. At the moment there are no antennas up in these two towers, but the plan are as following:

For the 12-meter tower I got a Yaesu G-1000DXC and the following three antennas; Cue Dee 23el432 MHz, Cue Dee 15el144 MHz and 5JXX6 5el50 MHz.

For the 18-meter tower I got a Yaesu G-2800DXC, but no suitable antenna, the plan for the future is a Cubex MK IV-PT-5 (10/12/15/17/20).

I also got a ECO277 + ECO282  (10, 12, 15, 17, 20, 30 + 40 m). It used to sit on the gable of the garage, with a Kenpro KR-400 just below the antenna. But one day the rotor gave up, it fell apart and the antenna came down. I have repared both the rotor and the antenna and are now building a new mounting that also use a thrust bearing and the plan is to put it all up again on the gable of the garage.