About QSL
LoTW is my only way to exchange QSL and my upload is done within a day or two after our QSO.
I dont have any paper QSL to send to you and I dont collect paper QSL.
From time to time I confirm eQSL but I do not upload my complete log to eQSL.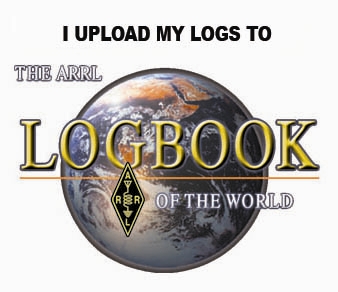 DXing and Contest
Became a radio amateur in 1983 and over the years I've been active on and off, mostly off! It's only now in recent years when I bought me a house and started setting up some antennas that I've been a bit more active. From 2013 until today, I've got 220 phone and 903 challenge verified via LoTW. When I got the time I try to chase some new DXCC and I also try to work some contest in for me a "pleasant pace".
Award

Worked

QSL

Phone

238

220

160 m

14

9

80 m

60

52

40

m

115

102

20 m

176

158

17 m

147

131

15 m

189

172

12 m

137

122

10 m

177

157

Challenge

1015

903
Antennas
At the moment I only got one antenna up and running;
WIMO GPM-1500, Multi Band Vertical 80-10 m
I also got a ECO277 + ECO282  (10, 12, 15, 17, 20, 30 + 40 m) that used to sit on the gable of the garage, with a Kenpro KR-400 just below the antenna. But one day the KR-400 gave up, it fell apart and the antenna came down.
I have repaired both the KR-400 and the antenna and are building a new mounting that also use a thrust bearing and the plan is to put it all up again on the gable of the garage.
Also my dipole for 80 m came down on a windy night, and the dipole for 40 m came down some days later, so I need to get them up again. The shortened dipole for 160 m also need to get up again, had to take it down when I needed to cut down some trees.
ECO hanging in the feeder and against one of the guy wires.
The future...
At the moment there are no antennas up in the two towers, but the plan are as following:
For the 12-meter tower I got a Yaesu G-1000DXC and dual thrust bearing, the plan is to use the following four antennas that I got;
- GP 144/432 MHz
- Cue Dee 23 el 432 MHz
- Cue Dee 15 el 144 MHz
- 5JXX6 5 el 50 MHz
For the 18-meter tower I got a Yaesu G-2800DXC and dual thrust bearing. I do not have any antenna, but right now the plan for the future is a Cubex MK IV-PT-5 or a MANTIS II-40 + 4L5.
From my ham shack (the room with the balcony) goes two LMR400 to the base of 18 meter and four LMR400 to the base of the 12 meter. At the base of the 18 meter I also got the SixPack, the plan is to replace the SixPack with some thing else, perhaps one SJ2W 6x2 and one SJ2W 6x1 to get room for a maximum of eleven antennas.
Apparently, I do not have much antennas up in the air, but for the moment I have to prioritize other things. But soon there will be some DXpeditions active that I would like to get in the log, so maybe I have to try to change some of my priorities.