My name is Karol. I live in the central eastern part of Poland very close to capital of the country.
Ours home arrounding big garden (kingdom of my wife) and a few hectars of free agriculture land.
So, the place for building antena systems is very good.  Of cause first I must receive the permition
of my wife, what sometimes is more difficoult like a permition of local administration.
I am 71 years old, from three years retired. Finaly I have a lot of time for my hobbies. So far I have renewed
the main tower with 4 antenas: vertical for 10 / 12,5m on the top, 12 el. log periodic below and two dipols
for 40 and 80 meters. The 2 new antenas (yagi for 50 MHz and vertical for 145 / 430 MHz) have been instaled
​on smaller site tower. In my plans are building of a new tower with 3 elements full yagi for 40 m band,
but the final instalation must to be pospond until next year.
From 20 of Oct. I can officialy work under my old call SP5AKP, after 20 years of using SQ5BIV.
​It my happend that somebody will listen my call: SP4KP mainly in sommer time.
Then I'll be worked
from my sommer station lokated in Wygryny (north east Poland). I installed there 3 antenas and small
Icom 7100, so when will be raining, you can here my call. When the wether is good I prefer spend time
on my boat, or drink cool vine with my neighbor on terrace of my house. I am going to build there in July
a new antena - triple dipol, so I'll be more active on 20 / 40 and 80 meters bands.
I have been involved with radios on and off for many years. I've had a periods with high activity
and periods when I switched radio only time to time. In last 20 years I worked on Icom 775DSP,
on Yaesu FT 847 (satelites), but now from April 2015 working on Icom 7850 special anniversary edition.
For higher bands Icom 7100 or Yaesu 991A can be use. 
I enjoy making dx contacts all over the world and maybe making a few new friends
along the way. I qsl 100%. Please email me with any request. I look forward to many
more qso's with your station. 73s.
"Invisible airwaves crackle with life, Bright antennae bristle with the energy.

Emotional feedback on a timeless wavelength bearing a gift beyond price almost free".
---
​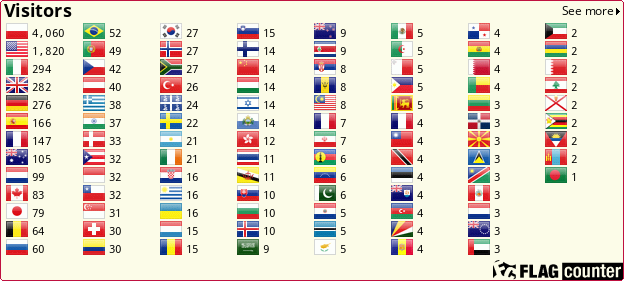 8177769 Last modified: 2017-06-24 09:17:57, 5599 bytes
Login Required

Login is required for additional detail.
You must be logged in to file a report on this page
Public Logbook data is temporarily not available for this user