Hi, I became a ham radio fan since i was a little boy. It all started with my father who was also fascinated with it. He was a ham radio amateur since the 60's untill his death in the year 1989 and was known as SP5SIP and later as SP8SIP.
I got my license in 1990 with the callsign SP5ULD. It was changed to SQ8Z in 2003.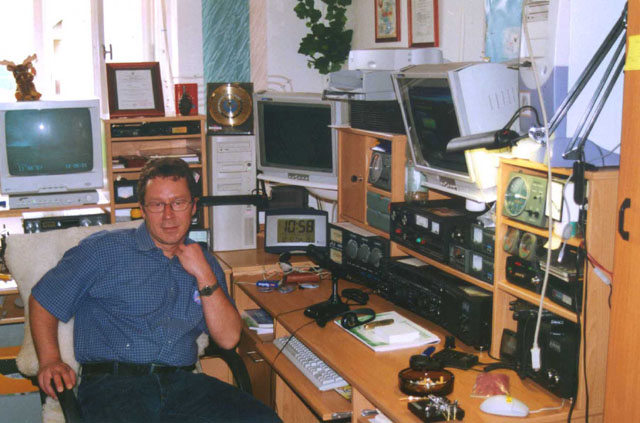 My shack in previous QTH in 1999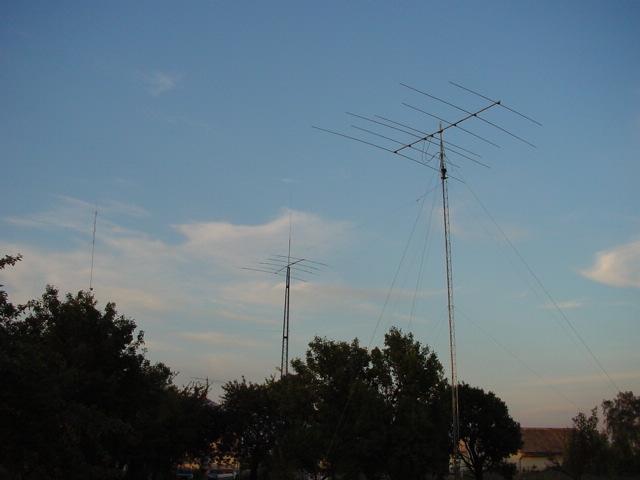 My antennas in QTH Iwonicz 1999, 3/4 elements 18/24MHz and TH5MK2 on the 21meters tower.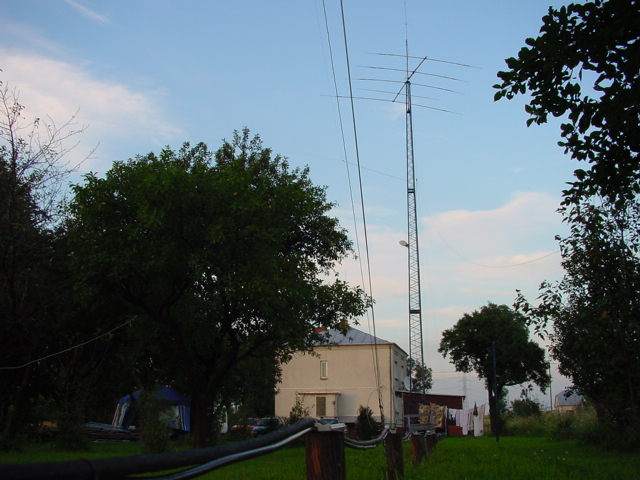 Tower 21m and TH5MK2 tribander in Iwonicz 1999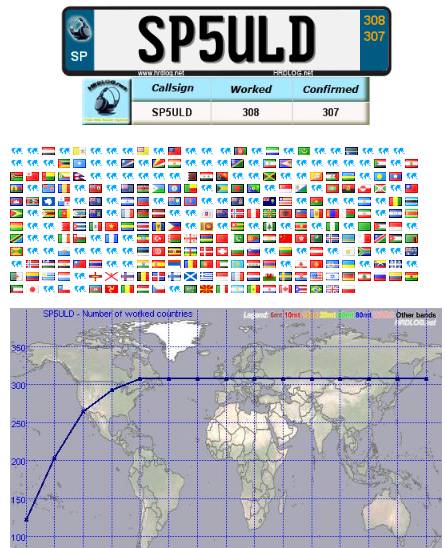 Statistic on the prev. callsign ;-) finish in the 2003.
My passion is constructing radio devices, measuring apparatus, bulding antennas. Everything is home made by me as well as the equipment i use in presence.
I live in a beautiful and pure part of south-eastern Poland in the village called Targowiska not far from Ukrainian border.
I value the joy of life, friendship and ham spirit.
I'm interested in DX

communication and competitions in HF bands and 50MHz. SSB MODE ONLY!!
I'm member:
ARRL DX CENTURY CLUB # 32,303
SP DX Club # 684
live member INDXA # 3525
live member Oceania Radioamateur Radio DX Group # 220
Sincerely, Krzysztof SQ8Z ex. SP5ULD.
My full actual LOG
,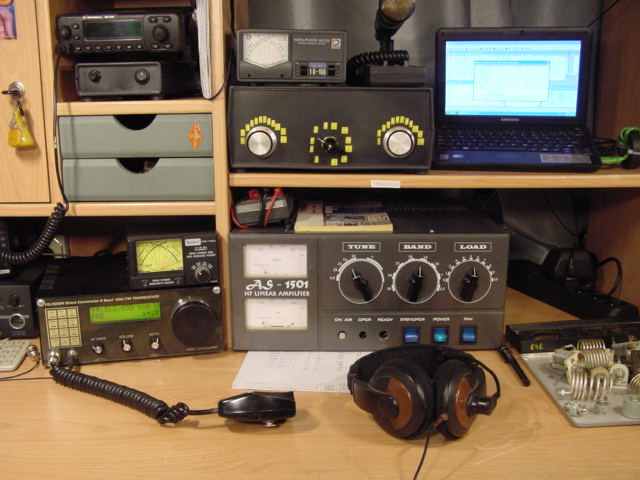 *home made TRX Direct Conversion PILIGRIM SSB ALL HF BAND
*Power Amplifier 3x GU50 tubes , 350W output on the 80/40/20/17/15/12/10 m band.
*Hand Antenna Tunner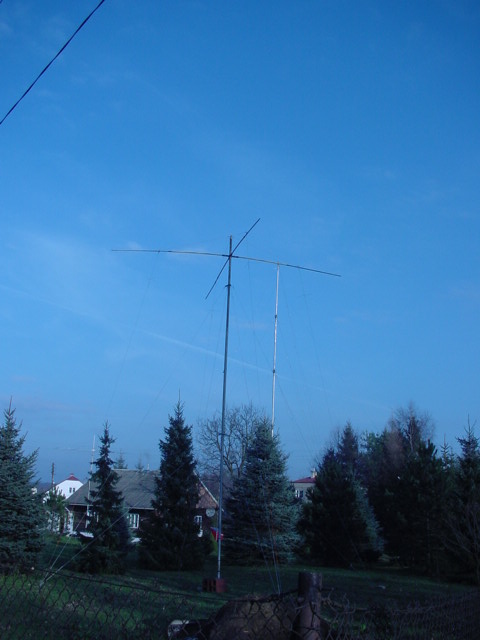 New antenna for 40m band, compact Four Square ( EA5AVL), now i'm testing this antenna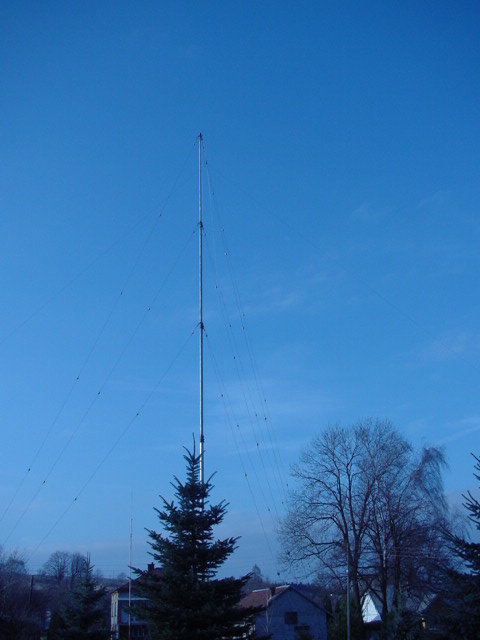 19 meters telescopic mast with vertical delta loop on 80m band , I'm testing too.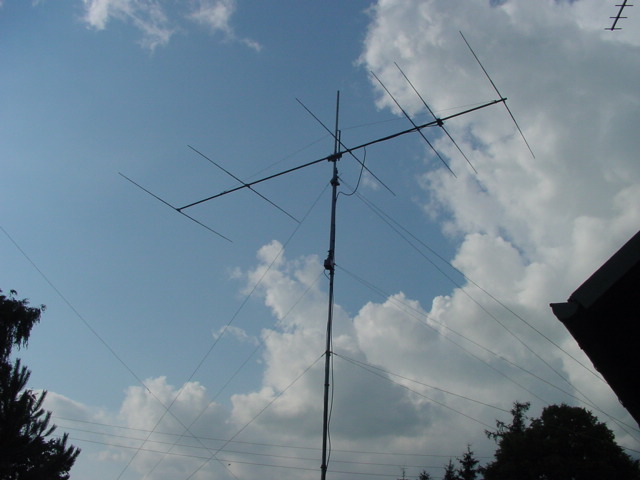 Antenna for 50 MHz Magic Band ;-), 6el full size ( SP3GEM construction) on the 8 meters mast with TV rotor ;-).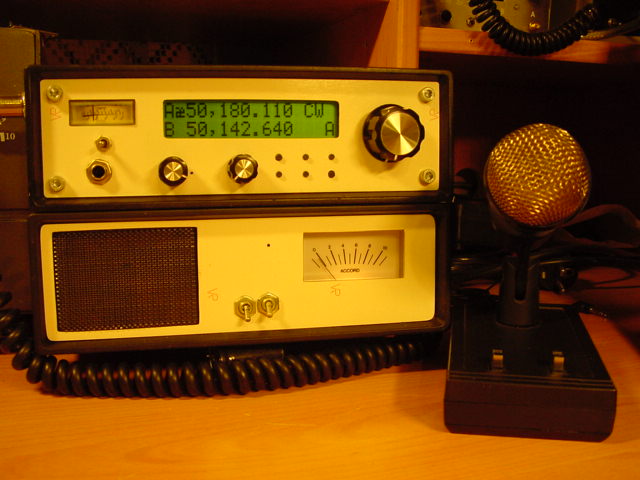 two week working ... new Toy , SSB/CW TRX for 50MHz Band ,
TRX 2xVFO DDS , RIT and SPLIT operation, 25W output .
two week ... 25 DXCC working ;-).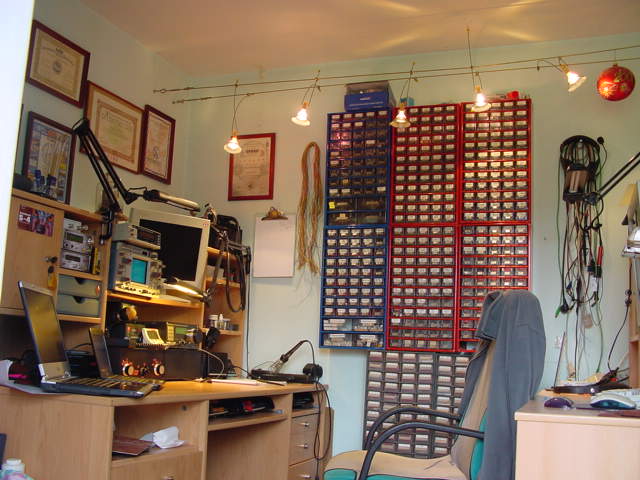 My home laboratory HI ;-).