I live in the north suburbs of Athens, the capital city of Greece (Locator: KM18VA). I licensed as SV1GRB in September of 2001.
I am sending my QSL card for any QSO, as soon as the station accepts QSL via the bureau.
If the QSL info is not mentioned during the QSO, the only way to find the information is the callsigns databases.
So please keep these databases up to date with your QSL info.
I prefer traditional paper QSL cards, for my collection, if you see my electronic confirmation, please don't consider the QSL done, a paper QSL card is appreciated!
Recently my digital modes interest is reactivated, so I am active a lot at many different digital modes.
I am using Winlog32 for logging and Fldigi for digital.
This is a very good software combination because Winlog32 is able to "watch" the QSO's made with Fldigi and automatically import the QSO data.
My QSL card:
Some activities:
J44L: (sv4aqj, sv4cda, sv4fgd, sv4gw, sv4ro, sv1edz, sv1fyz, sv1grb)
Field Day 2001 Larissa
---
J41LHP: (sv1em, sv1dim, sv1edz, sv1fyz, sv1grb)
LightHouse Psaromyta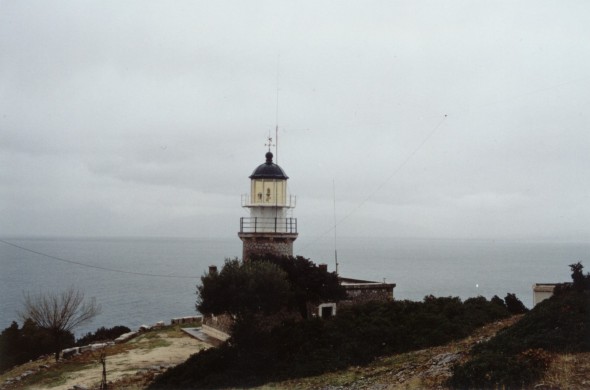 ---
J41LHA: (sv1gge, sv1grb, sv1fyz)
LightHouse Arkitsa
---
J41LTR: (sv1fyz, sv1grb, sw1gzb, sw1izo, sw1ivo)
Field Day 2003 Loutraki
---
SX1AK: (sv5fri, sv1fyz, sv1grb)
Aegean VHF contest 2007 Mt. Kallidromo (KM18JR)
---
VARIOUS PORTABLE OPERATIONS:
---
You can also visit my Homepage for more information.
73