TY1TT  2018 dxpedition
One man dxpedition :  19 untill 28 FEBRUARI 2018
QTH : Grand popo, Benin.
Operator : ON6DX
WEBSITE : http://www.dxpedition.be/Benin.html
Equipment:
IC-7100 + Expert 1K3fa
Microham keyer and Wintest logging software
30m and 40m vertikal +ground radials + hairpin match
80 & 160m INVERTED L +ground radials + hairpin match
RX antenne: AS-SAL-30 Mark II - Shared Apex Loop Array (160/80/40/30)
Baluns, coax line isolators and filters by on7fu
Hexbeam 20m/17m/15m/12m/10m/6m
OM power supression netfilters
Photo's below are from my 2014 dxpedition, but i use the the same qth in 2018.
One word to the cw operators:
I have a very rare habit when i listen to a cw pile up.
Very often i listen with very wide filter settings on my radio because i have selective hearing.. jumping up and down the rx frequency window is the result. 
Ocasionaly i listen with small filter setting when stations making qrm during a qso or when it's gets to crowded.
So please STOP sending your callsign on top of an other qso. Also do not tune on my TX and also NOT on my RX frequency because when i listen with wide filter settings i hear everything. Tuning noise is not my favorite sound. 
Also: To help detecting very low cw signals , i found out that a cw skimmer can help detecting very low signals , so i will be using a cw skimmer as helping hand on 160 or 80m when conditions are low or to detect also low power stations.
Good luck and see u on the band.
2014  TY1TT was active 26 january untill 5 February 2014  SSB,RTTY,CW
QSL INFO: http://www.dxpedition.be/Benin_logsearch.html
Request your QSL via bureau only via OQRS please
DX operators just have to follow these rules : http://www.dxuniversity.com/showpage.php?id=10&title=How_We_Will_Operate
This one is for EU most important rule : We will persist with a callsign, then QRZ or NIL. No exceptions. We will NOT call another station until we solicit another Qso. Any deviation from this routine is a green light for DXers to call out of turn!
QSl via: ON6DX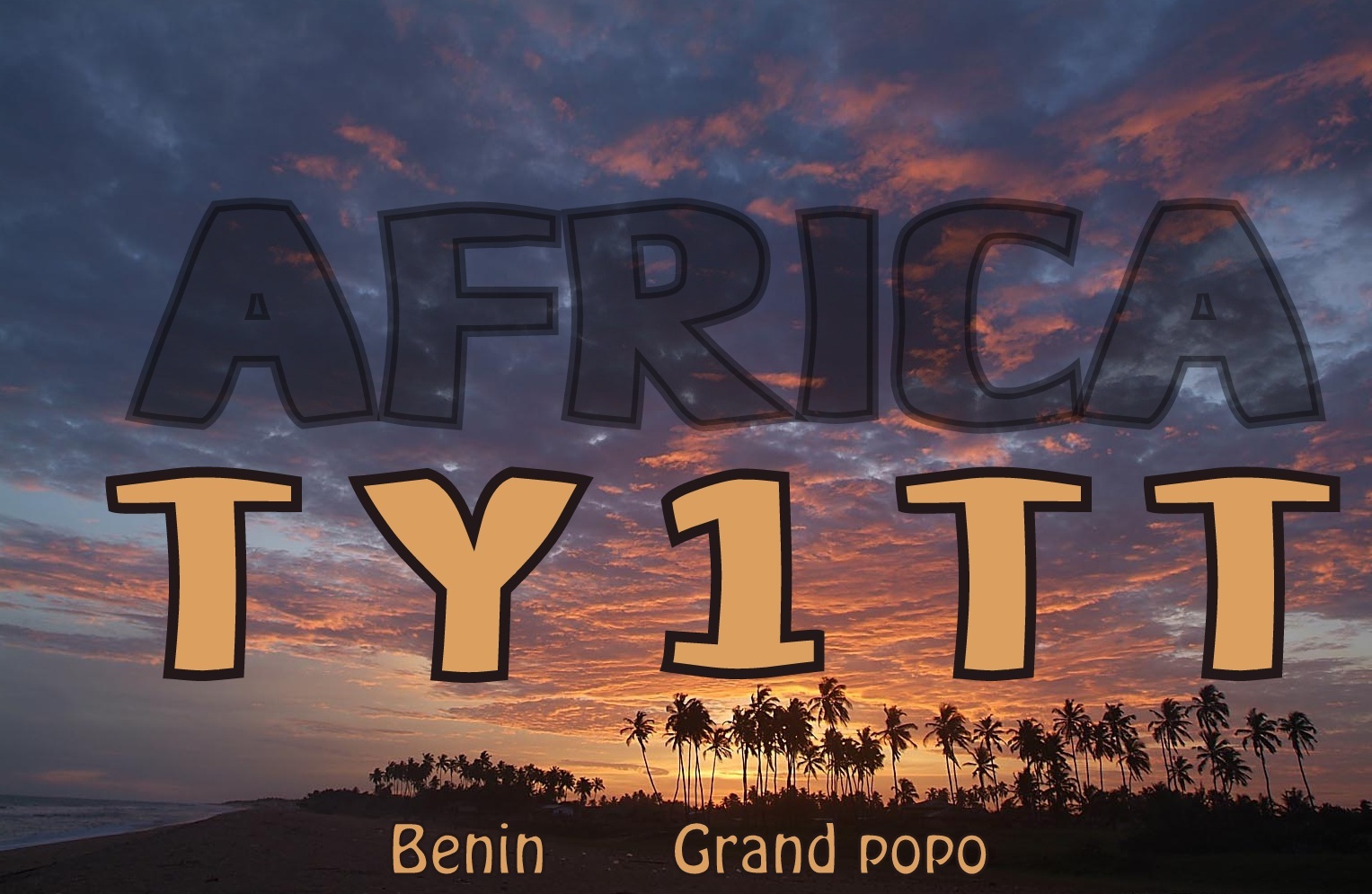 Radio shack is in the left house ;