QSL DIRECT -- In Canada send SASE.  USA send SAE + $2 USD.  International send SAE + $3 USD.  NO EQSL.
I have been a ham operator since 1990, starting in Montreal, Quebec, as VE2HGD. Moved to Ontario in 1995 and switched to my current call at that time. I am located in Mississauga, ON (pop. 752,000), which is approximately 30 km west of the City of Toronto.
I enjoy the hobby and look forward to making contacts with many of you. I work all bands, 160-10m, but particularly like the 6, 17, 20, and 40 metre bands.
You can find me on 6 metres most nights around 20:00 EST on 50.130.00 USB.
Active call signs are VA3EGG, J68DH (St. Lucia), V25DH (Antigua & Barbuda).
I am an active member of the J69 Portable Group in St. Lucia.
Previous call signs have been VE2HGD (Quebec), FO/VA3EGG (Tahiti), V31DI (Belize), 6Y4DX (Jamaica), PJ2/VA3EGG (Curacao).
My home station consists of the following equipment:
RADIOS
Yaesu FT2000D with Yaesu MD-200 microphone
Yaesu FT897D (base/portable rig) with Yaesu MD-100
Yaesu FT8100 (mobile)
Yaesu FTM-400XDR Fusion Digital (base)
Kenwood TH-F6A (HT)
JetStream JT220M (base)
TYT390 DMR
ANTENNAS
Comet GP6 at 60 ft.+
HiGain 4 element VB-64DX at 55 ft.
TH3MK4 3 element tri-band beam at 50 ft.
600 ohm ladder line with "Ladder Snap" separators inverted V at 48 ft. at the apex (240 ft. overall length)
Arrow J220 J-Pole at 45 ft.
My team's mascot:                              Our dogs Olive & Lucie: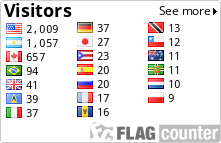 Large Visitor Globe