........  .. . . This is what happens when you leave your tripod at home!  (picture upper right) (10Ghz contest)
If you use LOTw with grid square (QRA Loc.) ask for a sked in 2018 every month
The ARRL International Grid Chase (all bands)
Facebook (Grid Chase) , My Facebook see grids worked
------------------------
Project:  activate SOTA, WWFF VEFF, VE Lighthouse, VE island (not IOTA)
-------------------------
July 15th 2014, I'm the new owner of VE2GT (VE2PIJ since Jan 1991). SMS 450-808-2984   or         450-808-2984[a.t]msg.telus.com when I'm portable   (SOTA,VEFF, 10GHz  etc)  don't use /P in your log. CW on sked only.
Always write "do not bend" on the envelop (9"x12")
CK2GT  July 2015   50th Anniversary of the Canadian Flag 1965 - 2015
Special prefix CK2GT, CF2PIJ, CG2PIJ, contest call VC2P CQ WW WPX SSB 2015, VB2P CQ WW WPX SSB 2016
My web pages: Grid square list + vhf contest calendar + all vhf contest info + VHF DXCC VUCC WAS WAZ WAC list :
http://www.qsl.net/ve2pij/index.html
certificates
https://www.facebook.com/VE2GT/media_set?set=a.459136350919605.1073741829.100004697322796&type=3
special event
https://www.facebook.com/groups/specialeventcallsign&type=3
The ARRL only accept LoTW and signed paper QSL (I prefer LoTW or paper QSL direct or bureau)
LOG sent to LOTW, eQSL, QRZ, Club Log, HRDLog

I QSL 100% with SASE (Canadian stamp)or SAE+2$, for USA or 3$ for DX or bureau.
I accept  for USA a $1.15 US stamp (1 global forever) not stuck on the envelope.
always write do not fold on certificate envelop (9"x12").
send me a message if you didn't receive my qsl
I'm member of:
BDM #: 5161 (digi) ,...Certificate
10-10 #: 71022 (10m),..Certificate
TRC #: 009 Canada ,...Certificate
EPC #: 24609 (PSK) ,..Certificate
AGB #: 347 (Awards) ,..Certificate
DMC #: 08008 (digi) ,..Certificate
BSCC #: 665 (contest) ,Certificate
CDG #: 1472 (digi) ,...Certificate
NDG #: 2208 (digi) ,..Certificate
30MDG #: 7304(30m digi) ,Certificate
FH # 5399(Hellschreiber digi) ,Certificate)
RDRC(РЦРК) #: 703 (digi) ,..Certificate
DRC #: 331 (club) ,..Certificate
Omiss #: 10527 (SSB) ,..Certificate
Smirk #: 5993 (6m) ,...Certificate
CQCW #: 427 (CW) ,...Certificate
NDX #: 029 (french club QC/NB) ,...Certificate
Saskatchewan contest club ,...Certificate
Local club (Sorel),...Certificate
73 de Pierre FN36ka
Activation: QSO (#)
20 may 2017 SOTA VE2/ES-033 (1)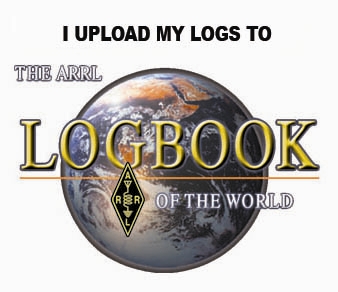 https://www.facebook.com/VE2GT/
Before july 8th 2013
(Maurice) Germain Tanguay, VE2GT (Silent Key)
2695 AVE BOURDAGES
SAINT-HYACINTHE, QC J2S 5S1
CANADA
License Class: BASIC 12WPM ADV
Grid: FN35mp