Yvon Lebel                                                                      
 
      Member since 1993,  Basic +, Advance
     Active on 2m repeaters for VA3YHF (Hearst, Ontario), VA3NKP (Kapuskasing, Ontario) and VA3UHY (Smooth Rock Falls, Ontario).
     New to D-Star Since April 2016
     Hearst, Ontario Canada.    49.68945° N, 83.66574° W   Grid Square EN89EQ
​I have 2 DVAP's  Home  144.910  VA3YVN C
​                         Mobile  446.300 VE3YVN B
     I Work for Bell and Bell Mobility as a Central Office/Mobility Specialist maintaining Digital Switching, Transport Equipment, Optical Equipment, DC Power Plants and Bell Mobility Cell Sites on CDMA, HSPA and LTE.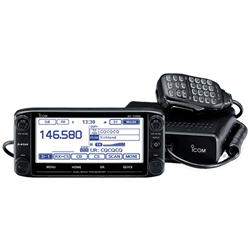 ID-5100A                                                                          ID-51APlus
My Newest Toys with a Pi 3B with DVAP DSTAR hotspot.
Icom IC-91A                                          Icom IC-2200H
Icom IC-2410                                                                          IC-W2A