The VK3RRU 10 Meter Beacon operates on 28.263MHz CW.
STATUS 11/01/2018 = ON AIR!!!
The Beacon is now fully operational and operating 24/7. The beacon had been off air for over 12 months due to damage caused by a ligtning strike. 
The Beacon uses a Maxlog M8800 10 meter transceiver for TX and an Arduino Uno development board to control the keying. All components are housed in a rack mountable enclosure with additional fan cooling. The antenna is a 1/4 wave vertical. The VK3RRU beacon sends the following message at 14WPM, with a ~45 second pause:
"VK3RRU VK3RRU - QF15BS MILDURA - PWR 12W - VK3RRU@GMAIL.COM"
This beacon is owned and managed by VK3XPT and VK3ZDX. For spots, questions or comments please feel free to email us at: VK3RRU@GMAIL.COM
Click Here for the latest RBN Spots
Click Here for the lastest VK3RRU DXWatch Spots
Click Here to search DX Summit for VK3RRU Spots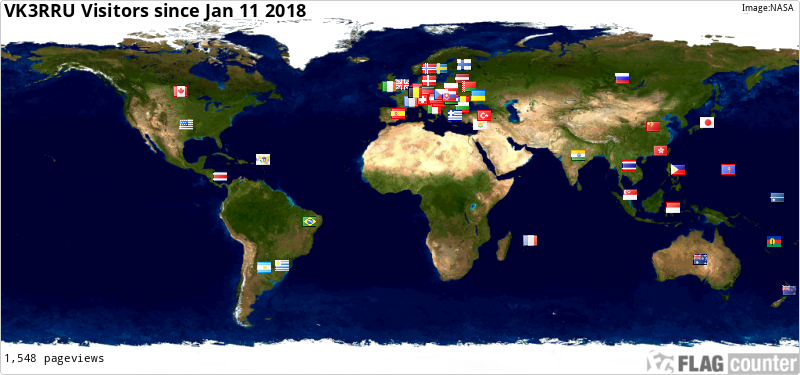 Note: The Sunrasia Radio Group operates other repeaters and beacons under the same callsign, VK3RRU. For more information, please see their website: www.sunradio.org.au