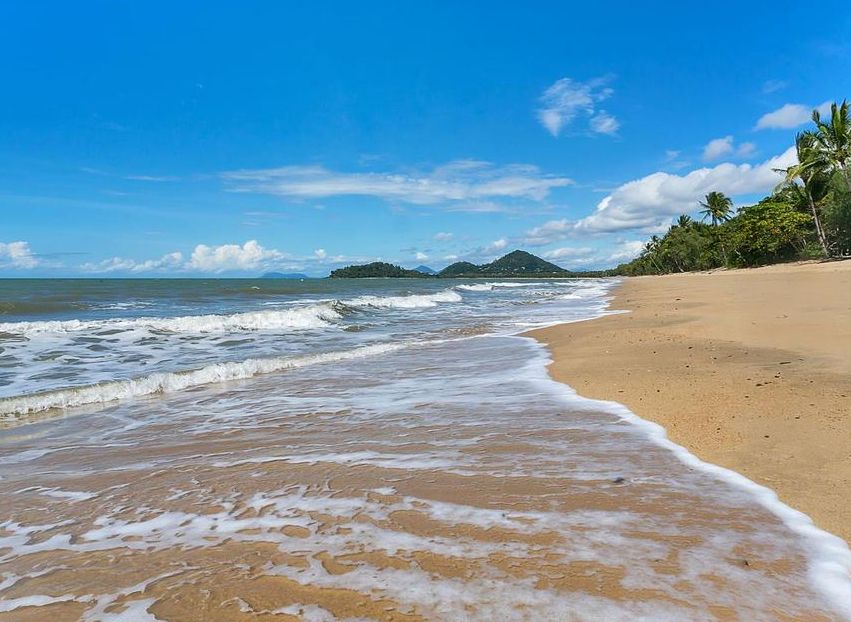 My new home base in Kewarra Beach, on the northern beaches of Cairns, tropical North Queensland, is now operational. The transceiver is my trusty IC-7300 with Icom SM30 desk mike, feeding into a wonderful SPE Expert 1.3K-FA. Having a limited size of yard my antenna is a four band trapped vertical mounted six feet above the ground on a fence post. I am keeping my old call of VK2BOB as well but it will rarely be heard. I hope to work lots of locals and DX over the coming years.
 I was located in beautiful Palm Cove, tropical Far North Queensland, for a three week holiday 28 August to 15 September 2017.
My home call at the time was VK2BOB but fortunately I was able to also grab VK4BOB when it became available for just such adventures.
My wife and I stayed at "The Palms at Palm Cove" apartments (formerly called "Silvester Palms" if you are looking for it via Google). When I booked the accommodation I spoke with the owner and asked if he would mind me putting up a vertical antenna in the garden - no problem at all, in fact he got up on the flat metal roof two levels up and installed it up there for me. It is mounted on a pvc vent pipe with a clamp to the metal roof for earthing/ground plane.
Band noise at this QTH on 40 metres was anywhere from S5 to S9 most of the time due to a noisy power supply nearby. Noise on 20 metres was much less and 15 metres was quite good too.
Thanks for looking at this page and hopefully we've had a QSO too.
73,
Bob
VK4BOB / VK2BOB / 5W0BOB