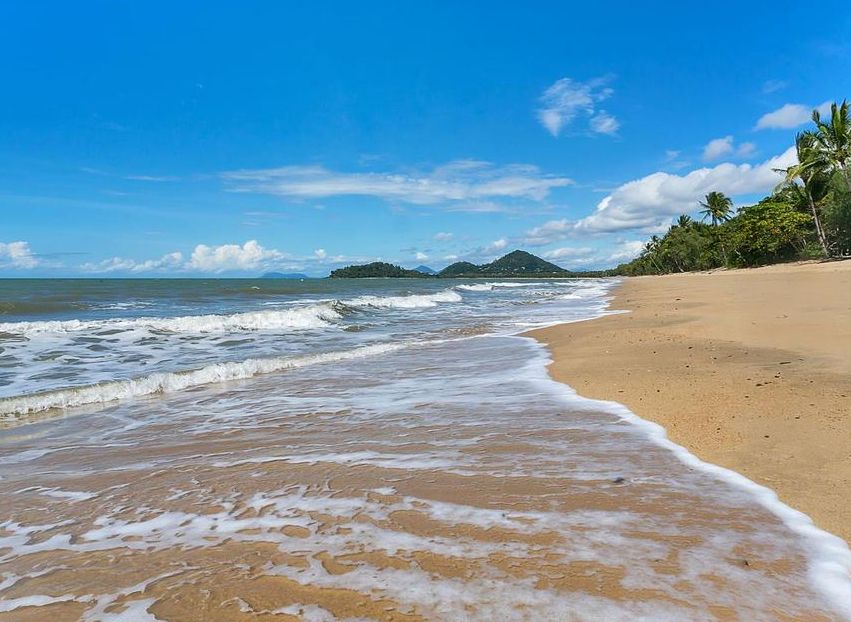 I'm located in beautiful Palm Cove, tropical Far North Queensland, for a three week holiday 28 August to 15 September 2017.
My home call is VK2BOB but fortunately I was able to also grab VK4BOB when it became available for just such adventures.
My wife and I are staying at "The Palms at Palm Cove" apartments (formerly called "Silvester Palms" if you are looking for it via Google). When I booked the accommodation I spoke with the owner and asked if he would mind me putting up a vertical antenna in the garden - no problem at all, in fact he got up on the flat metal roof two levels up and installed it up there for me. It is mounted on a pvc vent pipe with a clamp to the metal roof for earthing/ground plane.
I am running the same gear as I did as 5W0BOB in September 2016: IC7300 into an SPE Expert 1.3K-FA for 400 watts out into a four band trapped vertical from Rippletech.com.au.
Band noise at this QTH on 40 metres can be anywhere from S5 to S9. Noise on 20 metres is much less and 15 metres can be quite good too.
Thanks for looking at this page and hopefully we've had a QSO too.
73,
Bob
VK4BOB / VK2BOB / 5W0BOB