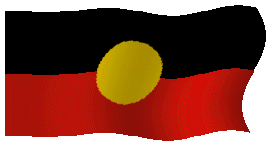 Please note all qsling is preferrably via
www.vk4fw.com/oqrs.php
 Overseas postage is now almost $3 hence no longer is it fine to send anything less. ( Paypal is $5 ) I am not in a financial position to treat you like a charity. If you do not send sufficient I simply do not respond. 
Whilst my home qth is in SB4 shire I do not have anything to do with the award or the contest.
I am very keen with the wwff program and I spend a fair amount of time both chasing new ones as well as activating parks. STOP PRESS..... until I see a mass resignation of the wwff committee I will play no more part in this program. Currently the committee is operating against their own constitution and the EU side of the whole thing are hell bent on being a dictatorship.  
. I have finally got my station partially set up. My homebrew 40m vertical is up and elevated at 4m from the ground with some 25 elevated radials on it. Also have a 80m antenna up cut for my favourite mode of CW.
The 5 ele yagi for 10, 15 and 20m as well as the 3 ele yagi for 17, 12 and 30m is now on the tower. My trusty 9 year old Elecraft K3 complimented by the Elecraft KPA 500 amp is my choice to use. On VHF/UHF I have an elcheapo Yaesu FT8800 with a Diamond dual band antenna. 
I am always grateful to those of you who support my dxpeditions by sending a little extra and I make a point of keeping that for the next operation.