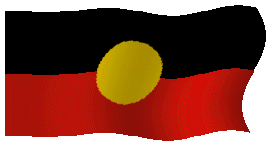 Please note all qsling is preferrably via
www.vk4fw.com/oqrs.php
If you persist with the camel air express mail then you need to understand that anything less than $3USD will get the bin. Postage to anywhere around the world for the last 3 years has been way more than $2USD. Yes I am getting peeved........... I do not appreciate the abusive emails from people who think its their god given right to spend $20k on ham radio equipment then expect me to pay for your bloody postage on qsl cards
All qsling is up to date and I am generally answering requests immediately I receive them.
. I have finally got my station partially set up. My homebrew 40m vertical is up and elevated at 4m from the ground with some 25 elevated radials on it. Also have a 80m antenna up cut for my favourite mode of CW.
The 5 ele yagi for 10, 15 and 20m as well as the 3 ele yagi for 17, 12 and 30m is now on the tower. My trusty 9 year old Elecraft K3 complimented by the Elecraft KPA 500 amp is my choice to use. On VHF/UHF I have an elcheapo Yaesu FT8800 with a Diamond dual band antenna. 
I am always grateful to those of you who support my dxpeditions by sending a little extra and I make a point of keeping that for the next operation.
The VK Shires Award here in Australia has started to grow momentum along with the VKFF program. I am in SB4 when at my home qth. All rules for this award are at www.vk4fw.com/vkshires.php
There is a weekly net on every Friday at 06.30utc on 14..240 for the greater dx community followed by one on 7.185 afterwards as net controllers see fit. 
I have become very keen on the WWFF program and spend many hours looking for new ones. I also go activating some when I can. Please listen for me when you are in a wwff area.