I've setup a remote station in Happy Valley-Goose Bay (FO93UH) using a TS-480SAT, HF9V with 160m kit, 3-element 6m yagi, and a pair or RemoteRig RRC-1258 MkII boxes.  Unless specifically stated below under "Recent past activity", all QSOs after June 2015 are from the remote station.
QSL via VE3FU (Direct or Bureau) or via LOTW.
Not all of my paper logs (1985 to 1995?) have been entered in my computer for upload to LOTW.  If you can't find our QSO in LOTW, send me an e-mail with the details and I'll check my paper log.  If I can find our QSO in my paper log I'll enter it in my computer and upload it to LOTW.
Main picture above is standing outside the VO2WL club station after the 2011 Commonwealth (BERU) Contest.
Also: VE3FU & VE2FUA
Ex: VO1ZC & VA3ZC
---
Recent past activity:
2017: In Happy Valley-Goose Bay Sepember 16-23 for station maintenance (move the equipment, hard-wired ethernet connection instead of wifi, setup for digitial modes).  Limited activity.
2014: Commonwealth (BERU) Contest 10Z March 8 to 10Z March 9, 2014 from Happy Valley-Goose Bay.  Limited activity outside the contest.  Simple setup this time: FT-817 (QRP) + tuner and a dipole up about 12ft.
2011: Commonwealth (BERU) Contest 10Z March 12 to 10Z March 13, 2011 from the VO2WL club station in Labrador City.
2006: CQ160 CW Contest 00Z January 28 to 00Z January 29 from the Point Amour Lighthouse with VO1AU.  Limited activity before the contest.
---
Pictures of the remote setup:
The base of the HF9V is mounted in a 6"x6" which is buried just below the surface of the ground.
Before the radials were buried.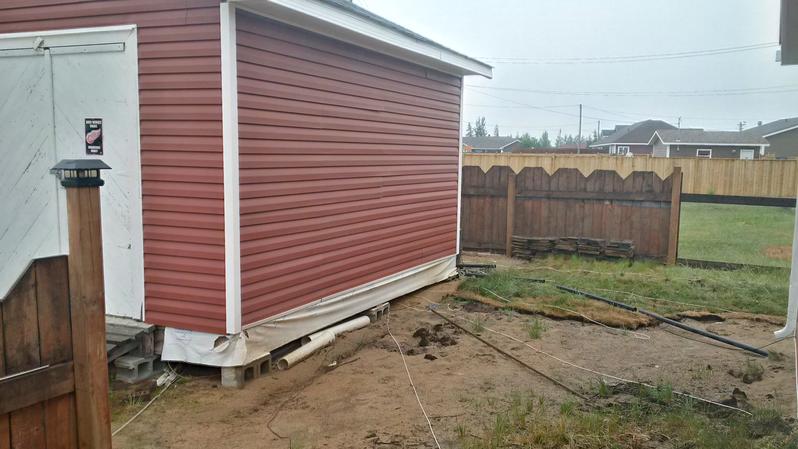 All the sand made burying the radials relatively quick and easy.
Drifting snow can be over 6', so a box was built around the lower loading coils.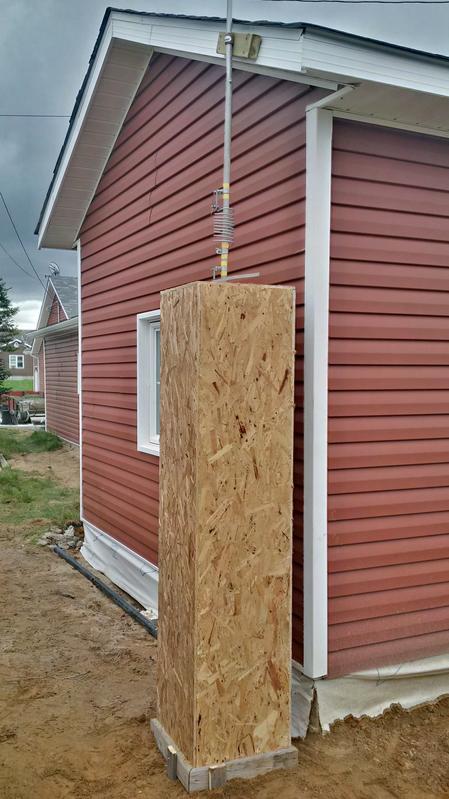 Radials all buried.
The TS-480SAT, RemoteRig RRC-1258 MkII, and power supply are contained in a 2" thick styrofoam box.  A homebrew wifi yagi connects the RRC to the wifi network.
September 2016:  Replaced the HF9V with another one and added a 3-element 6m yagi (tnx K1TO!!) up about 20ft.
The VO2AC QTH.