VR20XNL  (Special Callsign) 
To celebrate the 20th anniversary of the establishment of the HKSAR in 2017, radio amateurs in Hong Kong are permitted to use the special call prefix " VR20" starting from 1 July 2017 onwards until 30 June 2018. In this perion I also will be using VR20XNL with a sepperate  QRZ.COM listing and  QRZ.COM  Logbook.  
Transceiver - Yaesu FT1000MP Mark-V   200Watt
Antenna - Wire antena 52ft long
homebrew Choke and Balun  (3.6Mhz - 21.6Mhz) 1:4  25 Ohm : 100 Ohm
​
homebrew Choke and Balun combined  (3.6Mhz - 21.6Mhz) 1:4  50 Ohm : 200 Ohm
QTH - Hong Kong
Vistitors - VR2XNL QRZ.COM lookups Flagcount,  Since 1 Jan 2017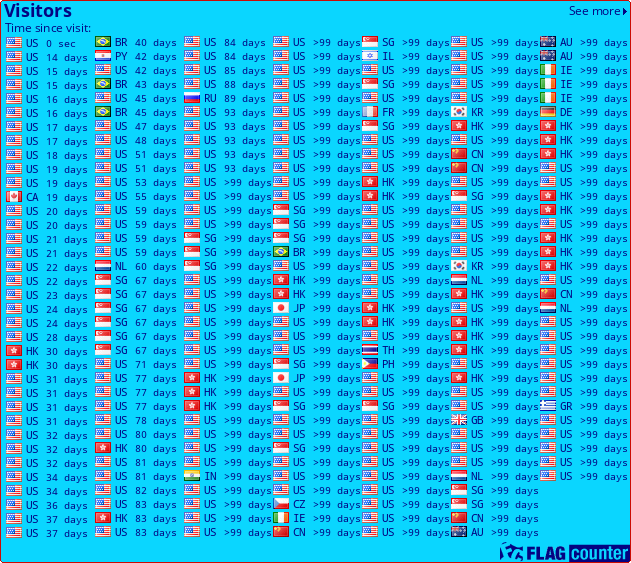 Propagation - DXHeat Weblink
Responsive Web DX-Cluster & DX Analytics tools,  built for serious DXers
Propagation - Solar Terrestrial Data
Propagation - VOACAP Online Prediction Services​
VOACAP (Voice of America Coverage Analysis Program) is free professional high-frequency (HF) propagation prediction software from NTIA/ITS, originally developed for Voice of America (VOA).
            Coverage Area Maps                    Point-to-Point Predictions
Propagation - Ionospheric Propagation
NVIS Optimum  HF Frequencies: The color (frequency) at your location is the optimum frequency for F2 layer NVIS communication. Updated at 40 minutes past the hour. These maps are made from data gathered in real time around the world using HF ionospheric radar systems called ionosondes. Ionosondes bounce HF radio signals off the ionosphere to measure the height of the reflective zones and signal strength vs frequency. The maps are generated using the ionosonde data to make projections based upon a base station working a mobile.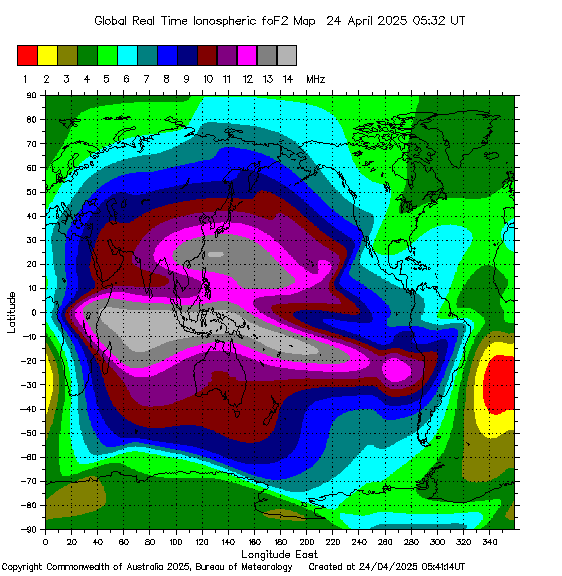 Propagation - Solar X-ray Flux
This chart shows X-ray flux levels as measured by the GOES-14 satellite.  The measurements (shown in red) are used to issue alerts when X-ray flux levels exceed certain levels.  Spikes on the chart correspond to solar flares.  Flares are considered "significant" when flux levels rise above the "M" level (as shown on the right side of the chart).  These large flares can often wipe out the ham radio and shortwave bands almost immediately and it can take minutes to hours for the bands to recover.  If the ham radio bands seem to go dead all of a sudden, it is always a good idea to check this chart to see if a large flare has occurred recently.
6 HOUR PLOT
3 DAY PLOT