Brief Bio: I grew up in the state of Maine, USA but have lived in several countries around the globe including Canada, Germany and Ukraine.
My formal introduction to radio communication was in the U.S. Army, where I served between 1988-1995.  My civilian radio experience has included emergency communications as a public safety dispatcher for a regional center here in Maine.
Our family has had several active hams including two grandfathers, a grandmother, three uncles and my father (K1ZPV).  My current call sign, W1AYX, was assigned to my grandfather, Lawrence "Joe" Caron, back in 1953 when he built his own HF rig and took to the airwaves.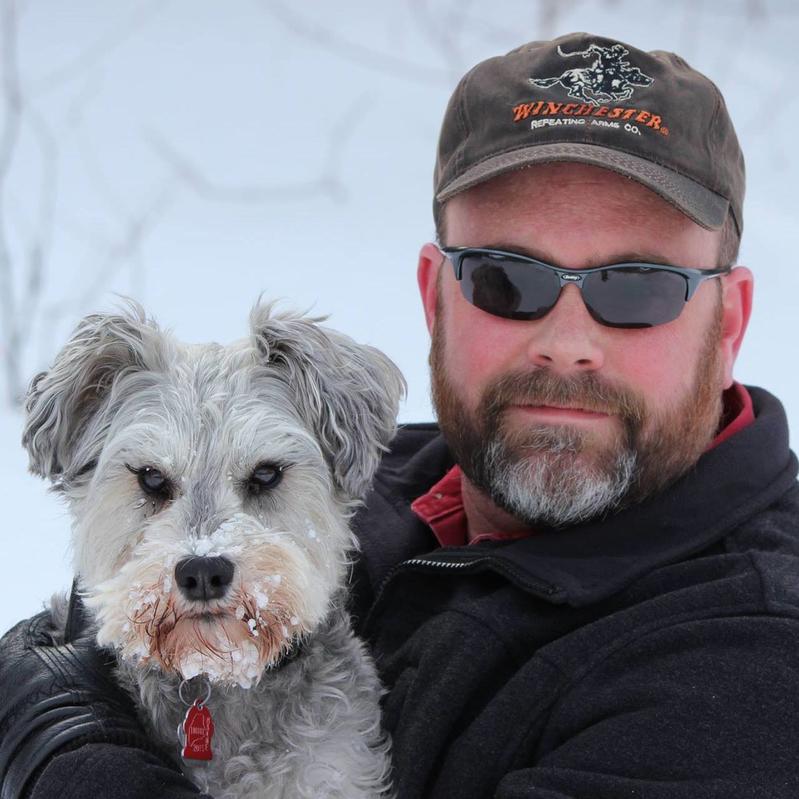 My QTH of Madawaska, Maine is a small Acadian settled town located in the far northeast corner of the United States.  Our community is situated along the St. John River opposite the city of Edmundston, New Brunswick, Canada.  A paper mill provides the primary source of employment for the area along with potato farming and the logging industry. Madawaska is one of the few places left in the country where French is spoken along side of English.
My wife, Sandy, and I have four children and one grandchild (pictured above).  
My current occupation (calling) is that of pastor of a local church here in our community.
Base Setup:
Amateur Radio Related Associations:
Its always a pleasure to connect with fellow hams.  So whether you are across the ocean or just down the road feel free to give me a call or stop by for a visit... As they say, "Here, there, or in the air!"
Keep looking up! Psalm 18:2
Jack, W1AYX