NOTE: June 27 and June 28, 2015
           June 25 and June 26, 2016
           June 24 and June 25, 2017
FIELD DAY: THE BARNSTABLE AMATEUR RADIO CLUB USED CALL SIGN W1MA
OPERATING FROM: THE BREWSTER SPORTSMAN CLUB
FN41wr - Grid Square
280 TUBMAN RD
BREWSTER MA 02631
Ed    W1MA
Operated Field Day again this year with the Barnstable Amateur Radio Club at the Brewster Sportsman Club on Cape Cod. 
---------------------------------------------------------------------------------------------------------------------------------
My favorite ham activity is contesting. Years back I operated W1AW at ARRL Headquarters and contacted several amateurs through the Russian RS-12 satellite. The pass duration was approximately 10 minutes over the US East Coast. Had to plan the trip to ARRL HQ to coincide with the satellite pass.  I should also mention operating aero mobile on a few occasions while flying as a radio operator in the Navy. The P2V Neptune Patrol aircraft is shown in the photo above. A one hundred foot trailing wire at 5,000 ft on 40 CW is miraculous. This aircraft is now obsolete and was replaced by the Orion P3. The Navy has just recently taken ownership of the new P8A Boing 737s.
My other hobby is fly fishing. Pulaski NY, Douglaston Salmon Run for steelhead, and fishing the Brewster flats on Cape Cod for stripers are two of my favorite spots.
My old calls; KN1IMH, K1IMH, W2GYX, W1HFM, K1CB
Now W1MA
Call history: KN1IMH ( first licensed at age 15 in 1958), K1IMH (General Class at 15) and then Extra at age 24 _ when the lower 25 Khz was designated Extra only. That meant it was time to upgrade. W2GYX ( transferred to Syracuse NY for 2 plus years - I did very little operating but managed to travel extensively throughout Upstate NY.) W1HFM (back to Massachusetts from Syracuse. - my understanding, Syracuse is one of the cloudiest cities in the continental US - My wife Anne could not stand all the snow - average 120 inches a year; K1CB when vanities were first offered to Extra Class and CB was the rage. When Ed O'Donnell, the original holder of the call W1MA past on, I tried convincing his son-in-law Red, W1SYA to upgrade and apply for the call. At the time he did not want to upgrade/apply for the call. Redmond went for his Extra a number of years later. Red and I worked together for many years. His wife Pat KB1CPG was one of my first contacts with the call W1MA. A very memorable QSO on 2 mtrs. Pat also received the first W1MA QSL card I sent out. I gave up the K1CB call ( now held by Charlie Bresnahan in Falmouth MA ) when I applied for the W1MA call.
73,s Ed
ARRL Life Member
Member / Trustee / Past President _ Norwood ARC _ K1JMR
Member / Board _ Norfolk County Radio Assoc. _ W1AGR
Member _ Yankee Clipper Contest Club ( YCCC ) W2PV
Member//Board _ Barnstable Amateur Radio Club (BARC) K1PBO
Member_ CWops #1416 ( new member )
10/10 International 37152
LoTW Triple Play Award #743 received July 2012 - DXCC - WAS - WAC - RCC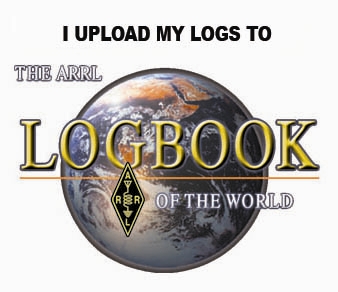 Logs uploaded from September 2011 going forward.
As a courtesy I upload contacts to eQSL.