QSL's
My preferred method for QSL's is LoTW - all QSO's are regularly uploaded to LoTW.
All direct QSL's must enclose an SAE and postage (US forever stamp or US $1 for DX) for a return QSL. Please, no IRC's.
Also note that mail from the callbook PO Box is picked up no more frequently than once every month.
---
Photo
The photo in the upper right hand corner is what I am now using for my QSL card. It comes from a larger gigapan photo which you can see here:
http://gigapan.com/gigapans/62544
The bridge was constructed by New Salem MA resident Adolphus Porter in 1866 spanning the Middle Branch of the Swift River. The bridge carried the former Orange-Millington Road which was abandoned with the creation of the Quabbin Reservoir (which the Swift River feeds). Added to the original bridge were curb stones with vertical iron supports which once held a small guard rail. The road is now a recreational trail accessible from Quabbin gate 30. The Quabbin Reservoir was created in the early 1900's to supply water for Boston MA and surrounding communities. Four towns were resettled in the creation of the reservoir.
---
About Me / Interests
I was inspired by my elmer WPI Professor Bill Roadstrum W1FI (SK 1994) who gave me my first license exams in the late 60's and early 70's. My interest has always been more along the hands-on aspects of the hobby and I often spend more time with projects than actually operating. My interests includude: EME (moonbounce) -- weak signal VHF/UHF -- DX CW -- contesting -- UHF and above repeaters -- D-STAR. As of 2014 I have small station setup at the home QTH where I operate mostly HF digital modes. You can also frequently find me at the NC1I station:
http://qrz.com/db/NC1I
---
Other Calls
EI4VFH
KA1KPH
HS0ZIF
PA3GCQ
VR2/W1QA
WF1R
ZL2GCQ
Trustee: W1KK AA1KK
---
WSJT HF States Worked



WSJT HF QSO's all worked on random with G5RV junior
From start to finish took 52 days to work all states - appreciate your QSL!
Kudos to Joe K1JT and the wsjt-x development team who made this possible!
---
QRZ Page Visitors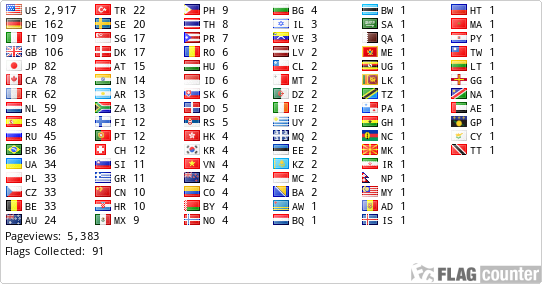 Since 2014-02-13
---